Cucumber, Nectarine and Mint Pasta Salad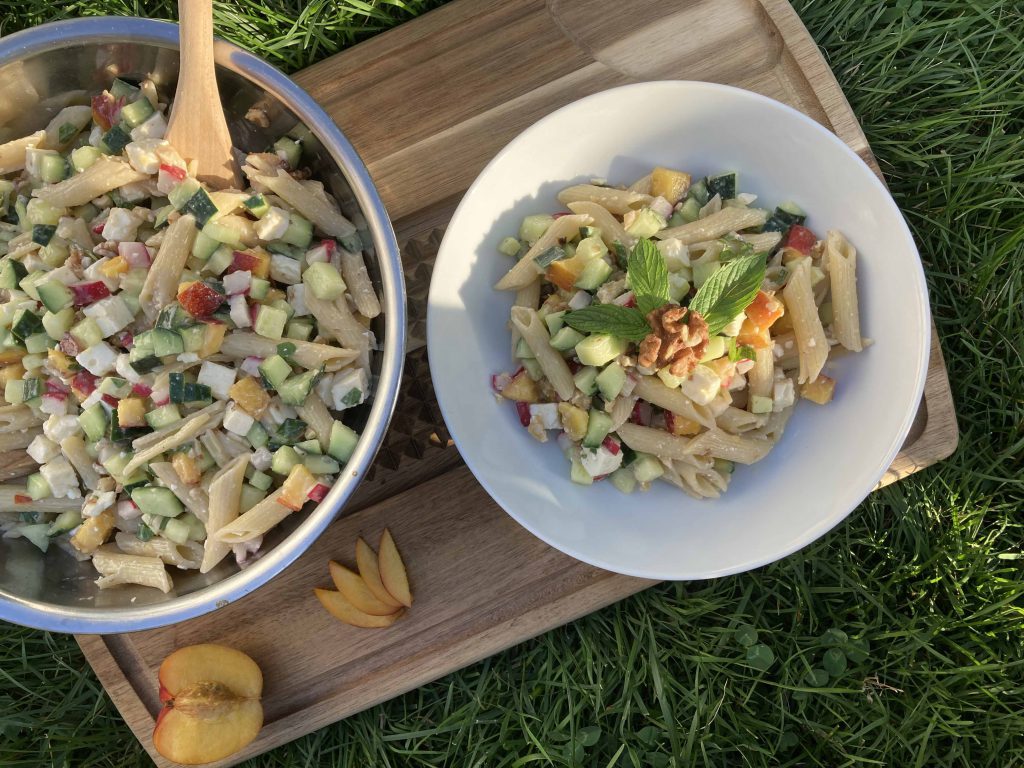 With the summer heat setting in, what better way to cool off than with a good pasta salad with mint, cucumber and nectarine accents? This well-balanced meal is perfect for weekday lunches, or simply to accompany your next BBQ with family and friends. Pasta salad lovers will not be disappointed.
Servings: 5
Preparation: 20 minutes
Ingredients
2 cucumbers, diced
2 nectarines or peaches, diced
6 radishes, diced
1/2 cup (125 mL) walnuts, lightly chopped
200 g light feta cheese, diced
1 tablespoon fresh mint, chopped
2 cups (500 mL) Penne Rigate pasta
Pinch of salt
Dressing:
1/4 cup (65 ml) light mayonnaise
1 tablespoon raspberry wine vinegar
1 tablespoon maple syrup
Fresh mint, chopped (approx. 1 tsp.)
Preparation:
Cook pasta according to package instructions. Once cooked, drain and then run it under cold water to cool down and stop cooking.
While pasta is cooking, in a large bowl, combine cucumbers, nectarines, radishes, walnuts, feta cheese and mint. Add to cooled pasta.
In a small bowl, mix all the dressing ingredients.
Add the dressing to salad and salt and pepper to taste.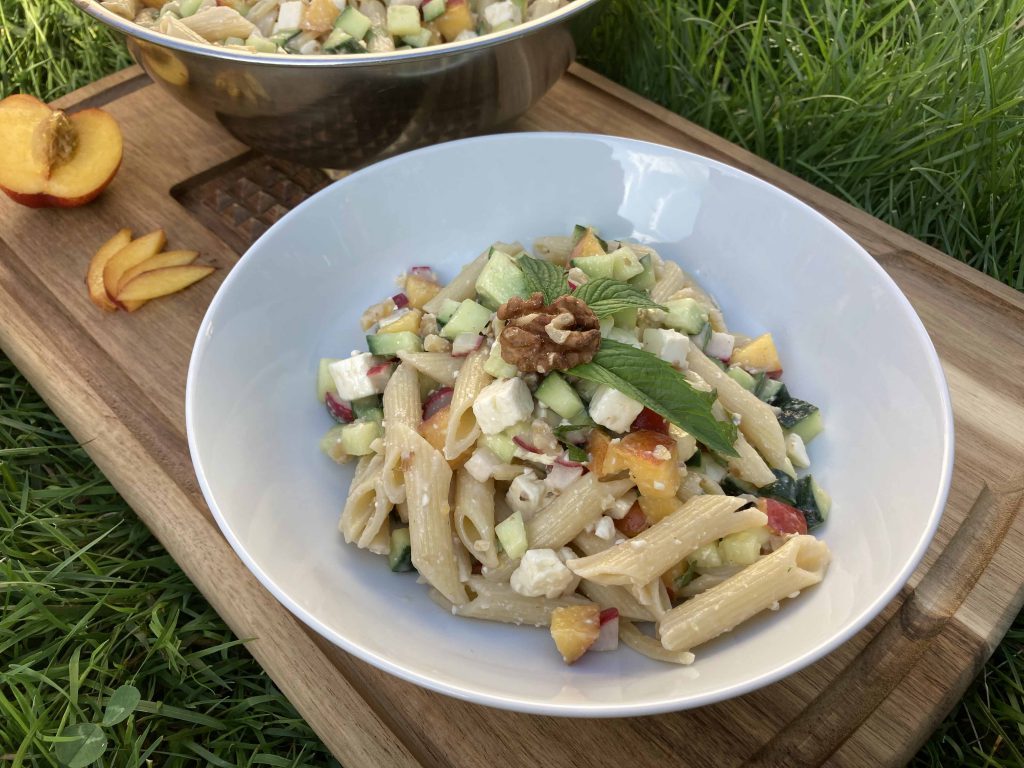 Tips for pasta salad:
-If salad is to be eaten over several days, store dressing apart. Only season individual salad portion.
-If raspberry wine vinegar is not available, simply add fresh or frozen raspberries to other vinegar to simulate taste. Note that this type of vinegar is perfect to keep on hand for use in summertime homemade salad dressings.
Nutritional values: 496 calories, 17g fat, 20g protein, 10g carbohydrates, 5g fiber