Homemade Peanut Butter, Banana, and Chocolate Ice Cream!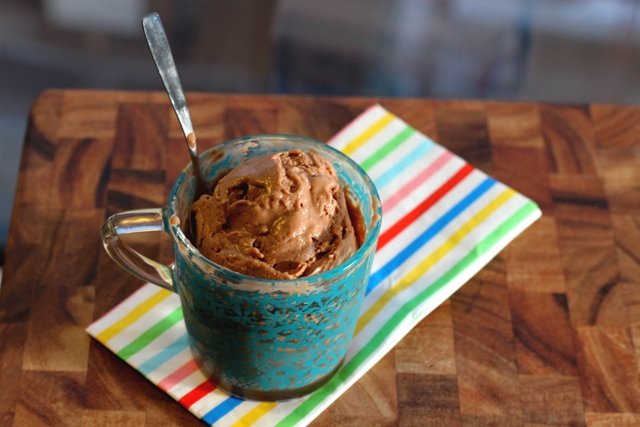 It's finally hot and sunny! And what could be better than ice cream to enjoy the good weather? However, finding a healthy choice at the grocery store can prove to be hard! So here is a very simple, healthy, and dairy-free recipe! My wonderful friend Karine made me discover this recipe!
2 servings
Per serving: 161 calories / 27 g carbs / 6 g fat / 4 g proteins / 2 g fiber
Ingredients
2 small frozen bananas, cut into pieces
20 ml (4 teaspoons) natural peanut butter
45 ml (3 tablespoons) water
15 ml (1 tablespoon) unsweetened cocoa powder
Directions
1. Freeze your banana pieces in advance.
2. In a mixer, stir all the ingredients until the mixture is smooth. If you have a hard time mixing them, add water.
Bon appétit!
Sophie Blais