Discover POWER FIT: the new exclusive Nautilus Plus group class!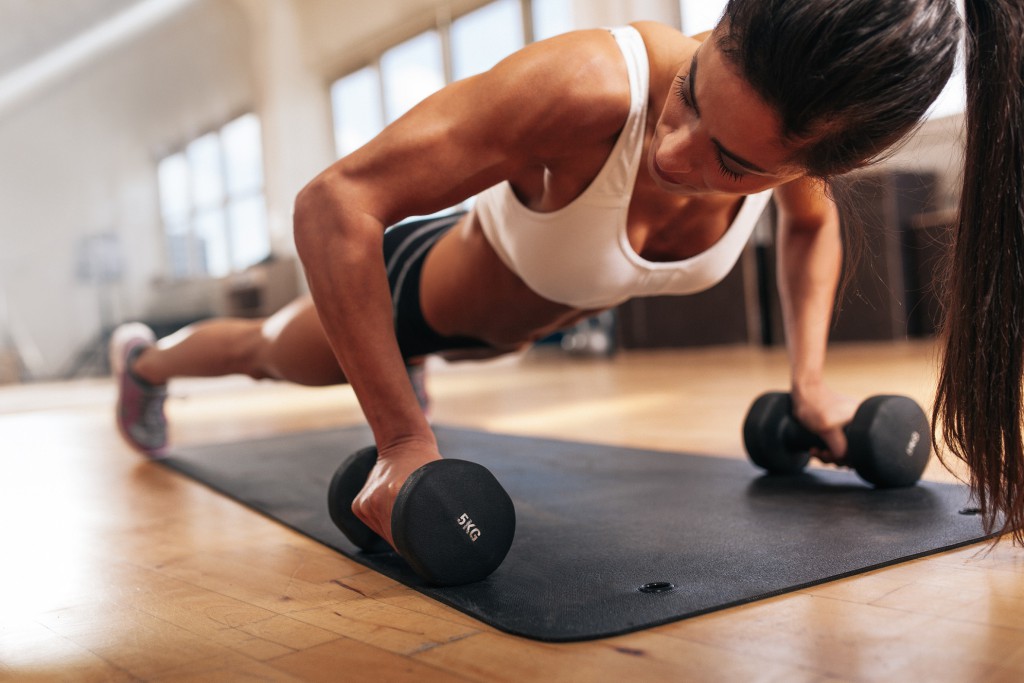 Do you want to improve your cardiovascular endurance, tone every muscle in your body, and slim down your waist? Starting September 2016, get in top shape with my new class concept: POWER FIT. This exclusive Nautilus Plus class is led by qualified Nautilus Plus instructors and personal trainers. With POWER FIT, you can burn a maximum of calories in as little as 45 minutes! The same formula is used throughout the Nautilus Plus network.
A comprehensive and effective circuit class!
This high-intensity class is divided into circuits. You will execute simple, yet effective exercises for one minute, with a 15-second pause between each exercise. All circuits are comprised of three different exercises including cardio, resistance, and core exercises. The perfect mix to get in top shape!
In an energized atmosphere, your instructor will suggest a range of intense exercises to help you get the best results possible! Don't worry; there is also a range of intensity levels so you can adapt the exercises to your level. In addition, stay motivated with the stopwatch icon on the screen that displays the remaining time for each exercise. Add POWER FIT to your agenda now and start improving your physical condition, burning fat, and toning your body!
Click here to consult your Nautilus Plus centre's class schedule.
Free trial!
Why not take advantage of a 1-week free trial to experience POWER FIT with friends? September 5 to 11, everyone is invited to try free Nautilus Plus group classes, whether they are members or not! No need for reservations; it's the perfect opportunity to try my new POWER FIT group class concept and discover the vast range of classes offered at Nautilus Plus. We hope to see you soon!
Karine Larose, M.Sc.