Healthy Creamy Coleslaw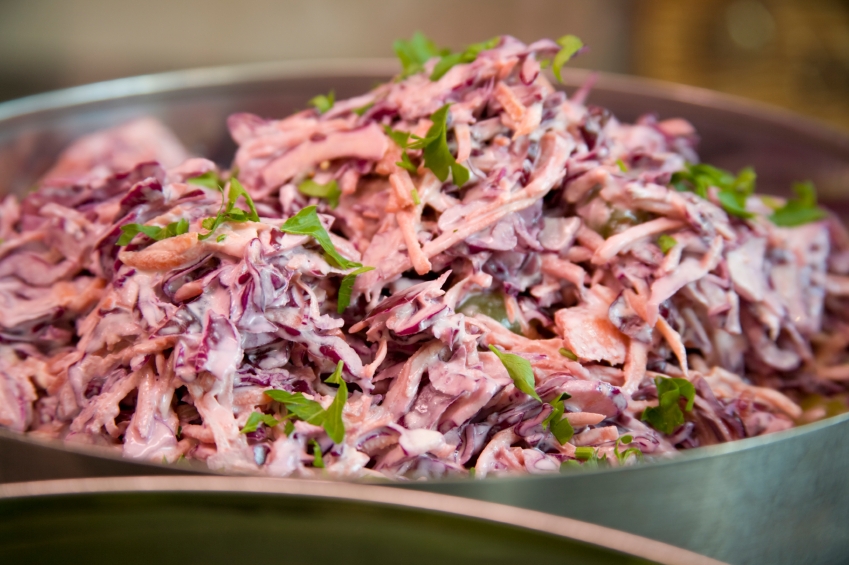 With summer just around the corner and the warm weather of the recent days, it is more than normal to crave a fresh and light lunch. Here's a creamy coleslaw recipe, which has nothing to do with the ones offered in restaurants. It tastes much better, and more importantly, it's healthier!
Yield : 4 portions
Calories: 158.7 / Carbs: 24.7g / Fat: 6g / Protein : 5.3g
Ingredients
1 apple (cubed)
juice of 1½ lemons
1 bag prepared shredded coleslaw (containing carrots and red and green cabbage)
3 tbsp dried cranberries
1 green onion (thinly sliced)
1½ tbsp celery seeds
1/3 cup walnuts
Dressing :
½ cup plain yogurt
¼ cup apple cider vinegar
1 tbsp granulated sugar
Salt and pepper
In a bowl, place apple and lemon juice. Add rest of the ingredients. In a separate bowl, whip all the ingredients for the dressing. Add the dressing to the salad and refrigerate approximately 30 minutes.
By Karine Larose