Mango-Pineapple Smoothie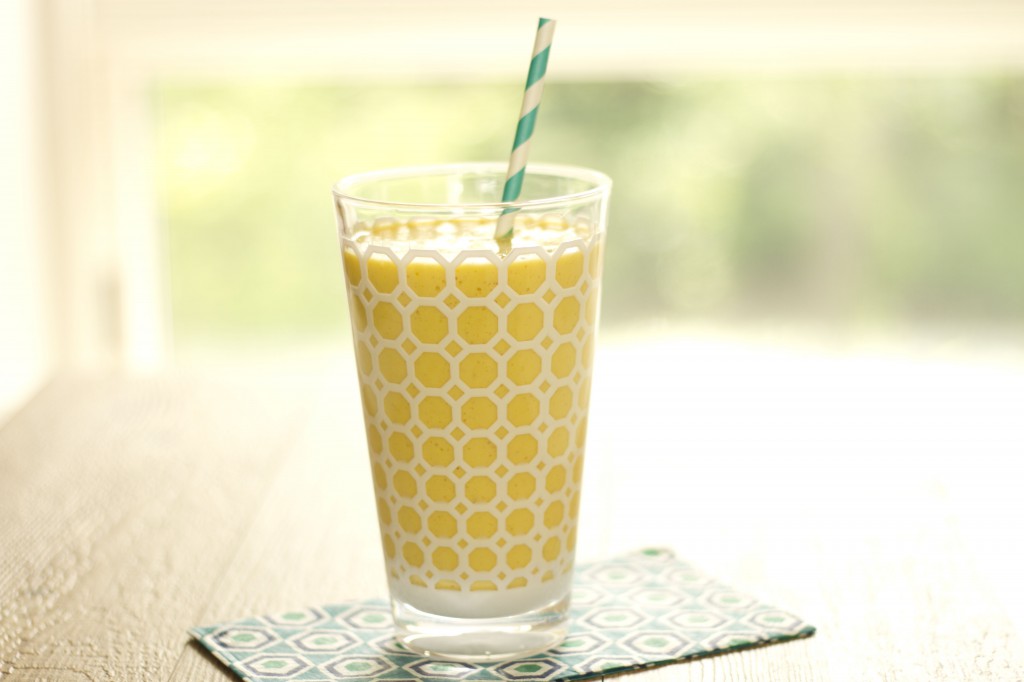 Lately, I've been enjoying smoothies for breakfast! I love to vary according to the fruits available, but also by adding a green touch, as I did in my green smoothie recipe. This morning, I felt like having something a little bit more exotic, so I added coconut water and lime juice! Yum! For those who enjoy the sweet-tart taste.
1 serving
Ingredients
1/2 banana
190 ml (3/4 cup) 0 % plain Greek yogurt
125 ml (1/2 cup) mango, cut into pieces
125 ml (½ cup) pineapple, diced
125 ml (1/2 cup) coconut water
15 ml (1 tablespoon) flax seeds, ground
Juice from a lime
340 calories / 55 g carbs / 6 g fat / 24 g proteins / 8 g fibres
Directions
Put all the ingredients in a blender, and puree until smooth.
By Sophie Blais