My Favourite Products at the Grocery Store
My Favourite Products at the Grocery Store
March 3, 2014 - By Nautilus Plus

3 minutes
Did you ever wonder about what you would find in a nutritionist's grocery cart? Here are my 10 favourite products that always find their way into mine:
1. St-Méthode 100 % whole-wheat bread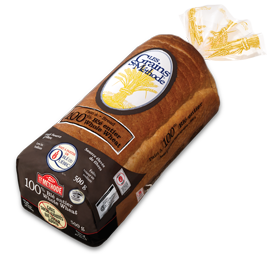 If you tend to eat too many grain products, I recommend you try it. With this bread, one serving of starch is equivalent to two slices rather than one. That's a good way to indulge yourself a little more while saving on calories!
2. Allégro cheeses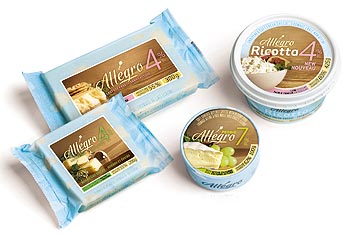 Allégro cheeses are great because they are low in fat, a source of probiotics and calcium, lactose-free (for those with an intolerance), and on top of all this, they are delicious! Try using the 4 % M.F. jalapeno cheese in the black beans and yams burrito recipe!
3. Seasoned canned tuna (in water)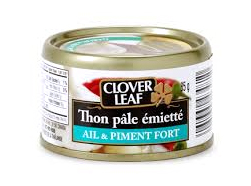 These small canned goods are perfect for rush mornings: tuna, a few crackers, raw vegetables, a fruit, a yogurt, and hop! Lunch is ready! There are several flavours: tomato basil, hot peppers, lemon. These cans can be stored for extended periods of time, and they are quite convenient!
4. 0 % fat plain Greek yogurt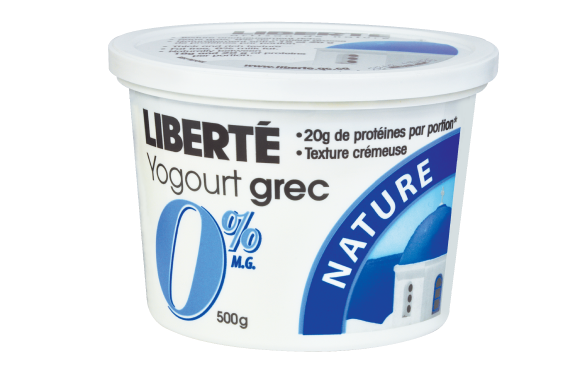 Greek yogurt is perfect to add proteins to your breakfast or snacks, in a smoothie, or with fresh fruit. I also use it in my marinades, or as a substitute for mayonnaise in my recipes. Try it in the tuna, apple, and cheddar salad sandwich recipe from the Zero Diet book, or in a Greek-Style Pita.
5. Nature's Path blueberry, cinnamon, and flaxseed cereals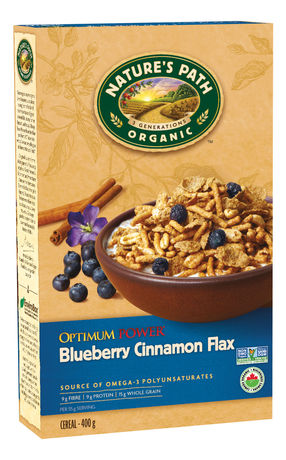 I love these cereals, crunchy, not too sweet, and really delicious! Each portion contains 9 g of proteins, 9 g of fiber, and they are low-fat.
6. Fountain of Health Roasted Red Pepper Hummus


Forget mayonnaise for your sandwiches, and substitute it with roasted red pepper hummus! Absolutely delicious, I use it as dip with raw vegetables or crackers, on oven-baked potatoes, and chicken skewers!
7. Kale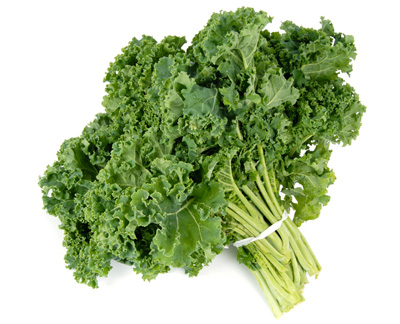 Everybody's talking about kale, and for a good reason: it's a superfood bursting with antioxidants! I use it in my morning smoothies, as well as my salads and soups! Try this green smoothie recipe for breakfast, and substitute the spinach with kale.
8. Veggie Patch Ready-to-eat Falafel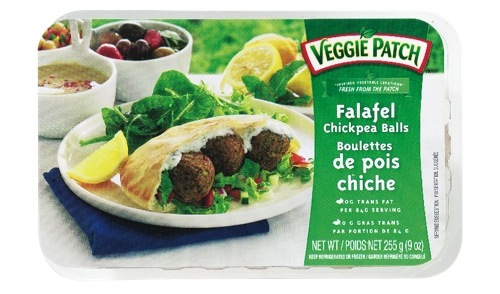 You are in a hurry? You don't have time to cook? These falafels are great, as they are oven-baked, healthy, and convenient! Reheat them in the oven, and put them in a whole-wheat pita garnished with tzatziki and spinach.
9. Triscuit low-sodium Roasted Garlic and Herb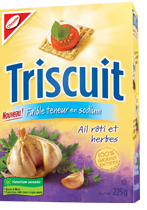 They pair well with cheeses, soups, and salads, and are so flavourful that it doesn't even feel like they are low-sodium! Because they are made from whole grains, they are just as good for your health as they are to alleviate your hunger!
10. Lärabars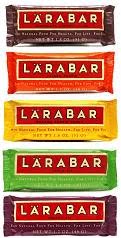 These bars are absolutely delicious and make a perfect snack. They also contain no preservatives, and no more than 9 ingredients, all of which are whole ingredients, such as dates, nuts, and spices.
Tell me, what can we find in your grocery cart?
By Vanessa Martin
My Favourite Products at the Grocery Store is a post from Nautilus Plus. The Nautilus Plus blog aims to help people in their journey to fitness through articles on training, nutrition, motivation, exercise and healthy recipes.
Copyright © Nautilus Plus 2014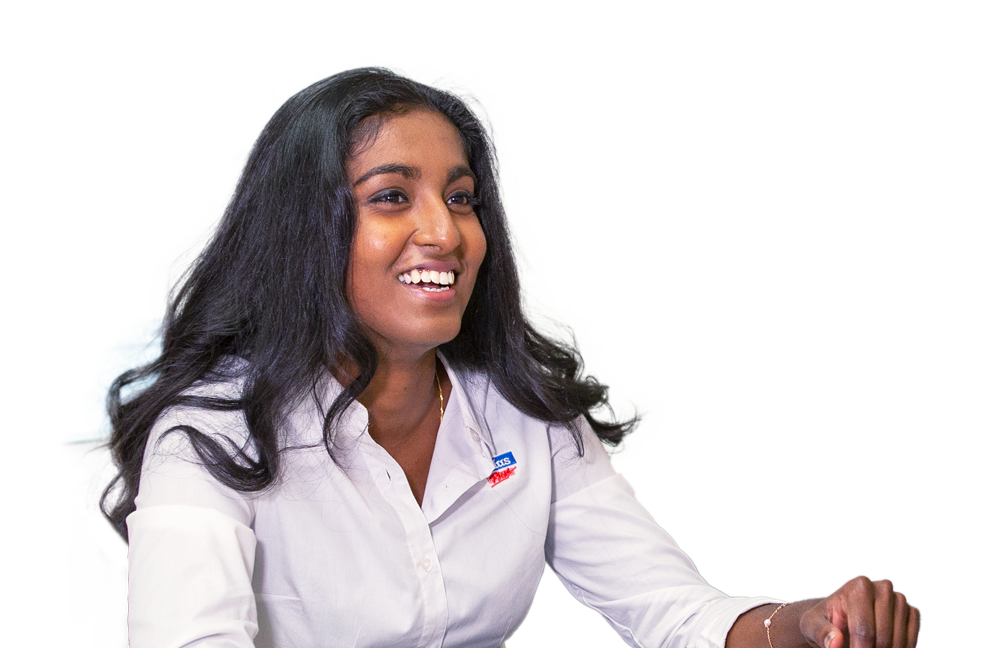 A session with a nutritionist will help you on your way!

Let's establish your nutritional goals together and get some expert advice!
Make an appointment
Articles in the same category