Sweet Potato Brownies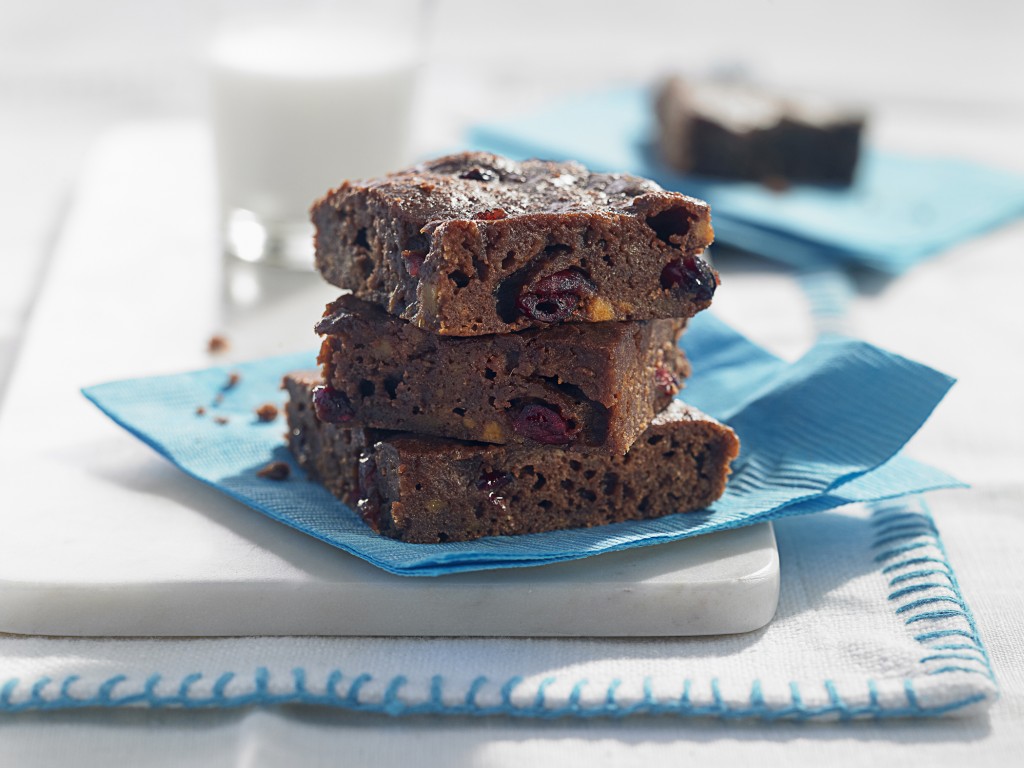 Who doesn't like desserts? Eating healthy doesn't mean you have to cut out all sugary delights. Here's a brownie recipe from my new Zero Diet cookbook which will be available in stores as of January 16, 2013! Enjoy!
by Christina Timotheatos, P.Dt., Nutritionist
Preparation time: 25 min
Cooking time: 20 min
Number of portions: 16
This dessert contains, per portion:
147 calories, 15 g carbohydrates, 2 g proteins, 9 g fat
1 starch / ½ fat
Ingredients
1 medium sweet potato
⅓ cup (80 ml) olive oil
4 oz. (125 g) 70% dark chocolate
½ cup (125 ml) cane sugar
¼ tsp (1 ml) baking powder
2 large eggs
2 tsp (10 ml) vanilla extract
½ cup (125 ml) all-purpose flour
¼ cup (60 ml) dried cranberries
Instructions
1. Preheat oven to 350 °F (180 °C).
2. Wash the sweet potato thoroughly and pierce here and there with a fork. Cook in the microwave oven for about 10 minutes.
3. Meanwhile, in a small saucepan, stir the oil and chocolate over a low heat until the chocolate has melted. Let cool.
4. In a bowl, mash the sweet potato and beat with the brown sugar until almost smooth. Stir in the oil and dark chocolate.
5. Incorporate the baking powder, eggs, and vanilla and beat to a thick cream. Gradually stir in the flour. Incorporate the dried cranberries.
6. Spoon the mixture onto square 8 in. (20 cm)  non-stick baking tray. Spread evenly. Bake for about 20 minutes or until a toothpick insterted in the centre comes out dry.
7. Allow to cool completely on the baking tray before cutting into portions.
By Karine Larose