Precious advice for weight loss success
Precious advice for weight loss success
April 29, 2014 - By Karine Larose, M.Sc.

4 minutes
This column follows the one in our April newsletter about the crucial steps required prior to taking your health and fitness into your own hands. As promised, I am now passing on the best tips and advice to help you persevere in your pursuit and be successful.
Fitting regular exercise and healthy eating into your daily routine will prevent the hunger, fatigue, and frustration that usually go hand in hand with fad diets. So here are three important tips that allowed the contestants of the I'm Taking Charge challenges to avoid these stumbling blocks. And, by the way, they continue to follow the tips and apply the advice to this day, during their period of weight maintenance.
Prepare, plan, organize!
If there is one factor, and one alone, that made a considerable contribution toward the success of the contestants' physical transformations, it was surely the careful planning of their training and meals. Plan in advance not only the days of the week when you train, but also the time and duration of each session. If you mark this information on your calendar, you are far more likely to follow your plan. This also applies to your weekend sessions, otherwise you may get caught in the trap of thinking you have all the time in the world to go train! And then Sunday afternoon comes around, and you realize you haven't done anything physical all weekend!
As for your meals and snacks, you need to plan them for the whole week too and make a grocery list accordingly. This way, you won't resort to less healthy choices when hunger creeps up on you! Get your veggies ready in advance, marinate your meat, and cook and freeze a couple of meals. You'll save time during the week by getting your meals ready on the weekend, and you'll eat healthier too.
Give yourself a chance!
Losing weight healthily helps you cultivate new eating behaviors for life. Contrary to short-term diets, taking charge has to be approached as a learning process that will allow you to live better every day. Learn by trial and error. Make adjustments along the way and you'll see what works for you. For example, you try working out in the morning, but energy-wise, it's not the best time of day. So try training on your lunch hour or right after work. If you don't usually eat snacks, set an alarm in the afternoon to remind you. You'll see that you will acquire this new habit in no time at all. A new way of living doesn't happen overnight. Don't feel guilty when you reach a hurdle, when you miss a training session, when you eat something less healthy. These lapses are a perfectly normal part of the learning process. When a copious dinner is planned, make sure you stick to a strict eating plan for a few meals before the dinner. Work out on the day of the dinner too, as well as the next day. Without becoming obsessive about it, you can evaluate your lapses with a view to managing them better. The more hurdles you cross successfully, the more confident you'll become about getting back on track quickly. Giving up should not be an option.
Build yourself a support group
As if it isn't enough that taking charge is tough, being surrounded by supportive people will make a huge difference to your motivation, hence results. Having access to top quality, well-designed supervision, with regular hands-on assistance is ideal for reaching your goals. Furthermore, your kinesiologist and nutritionist will be there to provide positive reinforcement and encourage you to push your limits. Never under-estimate their contributions in the process of taking charge of your health and fitness.
In short, if you take advantage of the most favourable conditions available for losing weight, you are sure to succeed. Approach the process slowly but surely and savour each and every healthy choice you make along the way. All your small victories together will make it possible to reach your goals and adhere to a healthy lifestyle that is on a par with your expectations.
By Karine Larose
Precious advice for weight loss success is a post from Nautilus Plus. The Nautilus Plus blog aims to help people in their journey to fitness through articles on training, nutrition, motivation, exercise and healthy recipes.
Copyright © Nautilus Plus 2014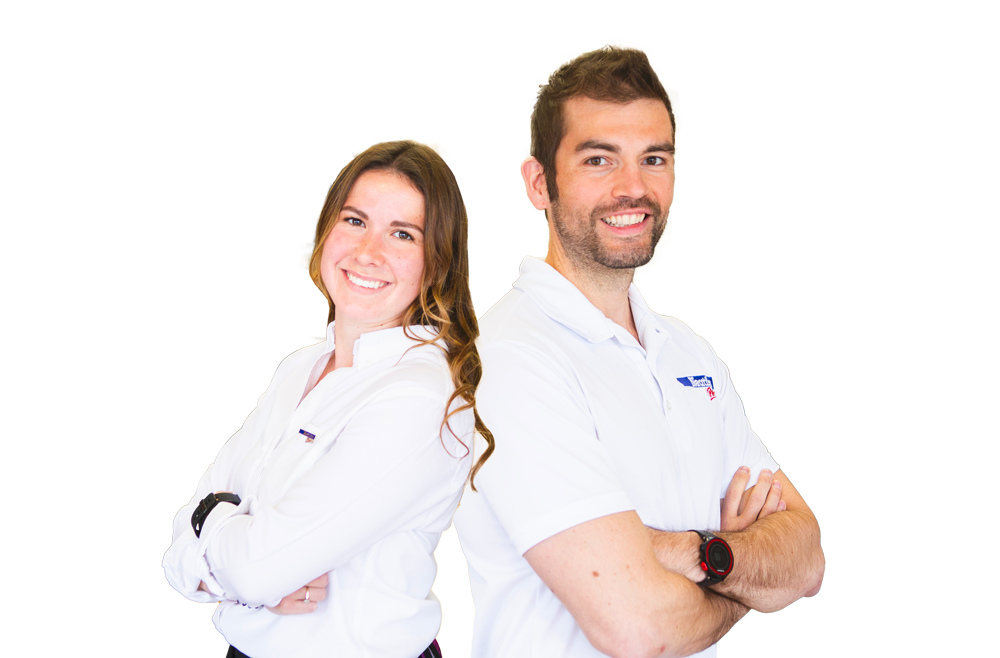 Personalized programs, adapted to your needs!

Improve your physical condition and establish healthy eating habits with the help of our professionals.
View programs
Articles in the same category