Healthy vinaigrette ideas for your salads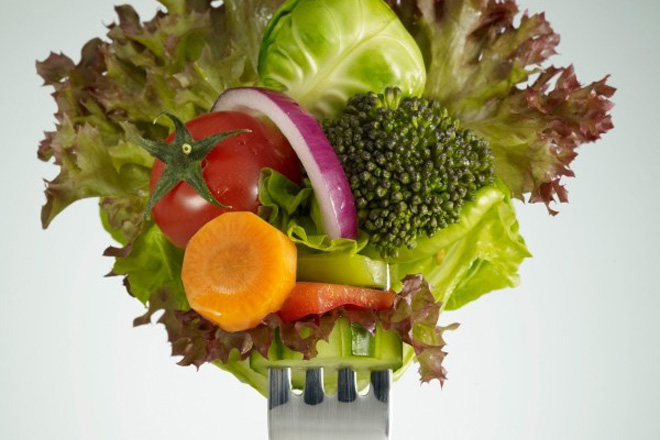 Here are a few healthy vinaigrette ideas to accompany your salads. They contain no oil therefore they are low in calories.
In order to guide you, we suggest you use 1 to 2 tablespoons of these vinaigrettes per serving. In order to keep it simple, the nutritional values have been calculated for 1 tablespoon.
Orange vinaigrette:
Yield : approx. 8 tablespoons
Calories: 17 | Carbs: 3.8 g | Fat: 0.12 g | Protein : 0.25 g
Ingredients:
• ¼ cup orange juice
• 2 tablespoons balsamic vinegar
• 1 tablespoon Dijon mustard
• 1 tablespoon honey
• Pinch of freshly ground black pepper
Italian vinaigrette:
Yield : approx. 12 tablespoons
Calories: 6.8 | Carbs: 1.8 g | Fat: 0.08 g | Protein : 0.08 g
Ingredients:
• ¼ cup lemon juice
• ¼ cup cider vinegar
• ¼ cup apple juice, unsweetened
• ½ teaspoon oregano
• ½ teaspoon mustard powder
• ½ teaspoon onion powder
• ½ teaspoon dried basil
• 1/8 teaspoon dried thyme
• 1/8 teaspoon dried rosemary
• 2 garlic cloves, finely chopped
Honey-Dijon vinaigrette:
Yield : approx. 10 tablespoons
Calories: 11 | Carbs: 2.1 g | Fat: 0.1 g | Protein : 0.6 g
Ingredients:
• ½ cup fat free yogurt
• 1 tablespoon cider vinegar
• 2 teaspoons Dijon mustard
• 2 teaspoons honey
• Salt and freshly ground pepper to taste
Asian vinaigrette:
Yield : approx. 11 tablespoons
Calories: 11 | Carbs: 2.8 g | Fat: 0 g | Protein : 0.18 g
Ingredients:
• ¼ cup orange juice
• ¼ cup cider vinegar
• 1 tablespoon honey
• 2 tablespoons low sodium soya sauce
By Karine Larose