Keeping the weight off is a daily battle!
Keeping the weight off is a daily battle!
March 30, 2016 - By Karine Larose, M.Sc.

7 minutes
In a recent column, I talked to you about the importance of planning the maintenance phase after reaching your weight loss goal. I gave you 5 tips for keeping the weight off. Many of you have confided in me that this phase is really tough. No one is in a better position to talk about this hardship than a person who has not only lost 30 pounds*, but who has kept them off for three years and counting?
You may think that you don't have the profile to succeed, that you'll always be fat, that luck is against you, that you're just not made for a better lifestyle. Well, you're wrong!
Let me tell you about a former contestant in the I'm Taking Charge Challenge who, at the outset, truly didn't have a very favourable profile for succeeding this sizeable challenge (diabetes, high blood pressure, cholesterol, overweight, sedentary, etc.) Three years later, Jean-Philippe Pelletier, who we affectionately nicknamed "le déchainé", is still at his goal weight and maintains a healthy lifestyle to this day when it comes to eating and exercise. The experience has boosted his self-confidence and he now likes himself a whole lot more than before. How has he managed to stay at his goal weight? Here is his testimonial, his tips, and his recommendations… a sure source of inspiration!
I tossed a bottle into the sea
Never in a million years did I think I would be accepted for the Challenge. I wasn't particularly confident, but I was fed-up! Having been fat all my life, I had suffered from a lot of bullying and intimidation. So it's not something new! I've never had a body like the one I have today! What's more, I was taking all sorts of pills for my diabetes, blood pressure, and cholesterol… I wanted to get rid of these ailments; I was too young to die! For a 40-year-old guy, these three meds are a lot! But I never expected to lose so much weight by doing the Challenge.
Jean-Philippe followed the 3-month TRANSFORM GOLD program. In all, he lost 30 pounds of fat*. Barely 6 weeks after starting the Challenge, he stopped taking his meds. Since the end of the Challenge, he has shown no risk factors of developing these chronic ailments again, as long, that is, that he sticks to his new lifestyle.
You have to get help!
I've always tried to outdo myself. Being coached by a trainer and nutritionist helps a lot! In fact, I still meet regularly with a trainer and nutritionist. He (his trainer) listens, gives advice, motivates, and so on. You feel appreciated, he believes in you, he stretches your limits, and tunes in to your needs!
My 10 recommendations for successful weight maintenance
Keep going to the gym; never question it. When you leave for work, lug along your gym bag, lunch, and snacks. Even when you're not feeling up to it—go to the gym! The effect is magical! The atmosphere, the welcome, the staff recognizes you, says hi—you're not just a number. Each time I go, the staff encourages me. Even the trainers, when they're not busy with clients, shower me with tips. When you've had a rough day at work, you have to put your problems aside the minute you set foot in the gym!
Be selfish. Stop caring about what others eat or do. For once in your life, be selfish!
It takes a trainer and a nutritionist. If you only knew what it feels like when someone holds you in esteem and believes in your capacity to succeed! Put your faith in them; I wouldn't be where I am without them.
Tune in to your body. If you don't feel like going to the gym one day, take a walk or go run in the fresh air. There are other activities you could do too. Just go!
Stay focused. The road to a healthy lifestyle is paved with temptation, but you have to choose. Even when family and friends don't back you, when you have a goal in mind, no one can take it away! My partner still eats chocolate cookies, and I still eat my grapes!
Get cooking, and involve others. You can't do it on your own! When it comes to preparing meals, do it together.
Allow yourself treats from time to time. Once a week, on Fridays, I allow myself a treat. I eat out. I eat what I feel like, I eat some junk, but the rest of the week I never fail to eat healthy! And anyway, it's like I can no longer eat such sweet or salty things. I'm really happy about that!
The support of someone who's already been there. During the Challenge, I chatted a lot with the other contestants (social network), and one contestant in particular. It's great to have someone in the same boat who listens to you and gives you tips. I'd like to give back a little of what I was given! (Jean-Philippe will be happy to hear from you and answer you, so go ahead and contact him via e-mail at smyley1971@hotmail.com)
Listen to your body if you don't want to gain back the weight! Every day I take my lunches and snacks with me. I always eat a snack before setting off to the gym. I love Zero Diet snacks, those yummy cookies! Before the Challenge, I would always have seconds, and dessert. I now eat one meal serving and far fewer sweet desserts. But I tune in to my feelings of hunger.
Write a journal. Every day I write down how I feel and how my day went. I also write down my impedance results (BÖDE body composition analysis results). And among other things, my before/after photos are also in my journal. They remind me of the distance I have come.
What I still find hard
The mental intoxication… I think of myself as being fat! When I shop for clothes, I still go to the XXL section and search for size 40 pants! The mind is powerful; we are shaped by our thoughts! It's crazy, it has been three years since I lost the weight and sometimes I still think of myself as being fat like before! When I'm tired and lack motivation, that's when I feel fat.
But you have to keep a reminder of life "before"! A garment will do it. I recall constantly what I was like before this Challenge that changed my life around—completely! Today, I'm proud to show who I am! It's the culmination of a dream! Now, when I go South, I'm no longer ashamed to pull on a smart bathing suit. Before, I was riddled with complexes!
(…) Yes, there are days when I get up and don't feel like going to the gym, don't feel like eating healthy, but tell myself that the best is yet to come! I now realize that life is a series of hurdles and you just have to get used to it. You have to make the right food choices each day. And if you don't feel like going to the gym, you must go anyway; it makes you feel good! You have to believe in yourself!
Today, I like myself!
During and since the Challenge, I've realized so many things. Among others, that I will never let myself get fat again, because I suffered so much. If you only knew, Karine, how much I like myself today—you have no idea! There's not a single day when I don't wake up saying to myself " you've come a long way, my Jean-Philippe!" The best gift I've ever given myself is taking charge of my health and fitness. I want to live a long life!
Since losing weight, Jean-Philippe has a new goal to build muscle. He started losing weight under the supervision of Maxime Nadon and now has a new trainer, Kevin Boily. He trains at Cour du Roi in downtown Montreal. Madonna Achkar, his nutritionist, also accompanied him for the three-year period.
BEFORE:
AFTER:
*Disclaimer: Please note that the results can vary from a person to another. Nautilus Plus is not responsible of the validity of the statements in this testimonial.
Keeping the weight off is a daily battle! is a post from Nautilus Plus. The Nautilus Plus blog aims to help people in their journey to fitness through articles on training, nutrition, motivation, exercise and healthy recipes.
Copyright © Nautilus Plus 2016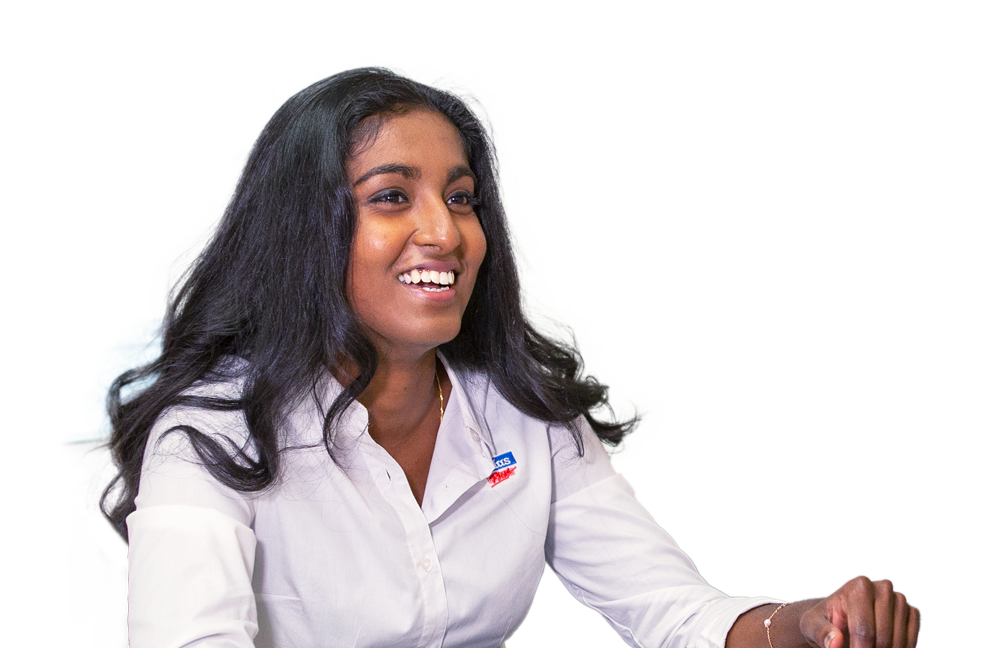 A session with a nutritionist will help you on your way!

Let's establish your nutritional goals together and get some expert advice!
Make an appointment
Articles in the same category