Vegetarian Enchiladas
Vegetarian Enchiladas
January 29, 2016 - By Sophie Blais

2 minutes
For our weeknight dinners, my boyfriend and I try to eat vegetarian meals as often as possible. First of all, we just love vegetables, but most of all we are trying to cut down on the amount of meat we eat. We also love to eat Mexican! So here's the perfect combination, a Mexican dinner that's also vegetarian! My enchilada recipe is fast and simple! To be even faster, you can buy a commercial salsa instead of making your own.
Preparation time: 15 minutes
Cooking time: 21 minutes
Total: 36 minutes
Portions: 5
Nutritional value
Calories: 399 | Fat: 12 | Carbohydrates: 60 | Fibre: 13 | Proteins: 22
Ingredients
Rapid homemade salsa
½ medium onion, chopped
2 small tomatoes, chopped
1 clove garlic
½ jalapeno hot pepper or 1/2 tsp (2.5 ml) hot pepper sauce, like Tabasco
Salt and pepper to taste
Enchiladas
1 tsp (5 ml) olive oil
3 medium zucchini, diced
1 large red bell pepper, diced
1 large clove garlic, minced
2 small tomatoes, diced
1 can (580 ml) black beans, rinsed and drained
2 tsp (10 ml) chili powder
1 tsp (5 ml) cumin
1 tsp (5 ml) garlic powder
10 small (7 in.) corn or whole wheat tortillas
250 ml (1 cup) part skim mozzarella cheese, grated
¼ cup (60 ml) light sour cream
¼ cup (60 ml) light feta cheese, crumbled
2 green onions, chopped
(1 tbsp) 15 ml coriander, chopped
Salt and pepper to taste
Preparation
Preheat oven to 400oF (200oC).
To make the salsa, combine all the ingredients in a blender and reduce to a purée. Season with salt and pepper. Place the salsa in a small saucepan and bring to a boil. Simmer for 10 minutes.
To make the enchiladas, in a non-stick pan, heat the olive oil over a medium heat. Add the zucchini and red bell pepper. Cook for 5 minutes, and then add the garlic. Cook for 30 seconds longer.
Add the tomatoes, black beans, chilli powder, cumin, and garlic powder. Season with salt and pepper. Simmer for 5 minutes.
In an ovenproof baking dish, coat the bottom with half the salsa.
On a working surface, garnish each tortilla with 1/10 of the black bean and vegetable mixture. Add 1/10 of the mozzarella cheese. Roll up and place in the ovenproof dish. Cover with the remaining salsa and cook for 10 minutes.
To serve, garnish with sour cream, feta cheese, green onions, and coriander.
Enjoy!
Sophie Blais
Vegetarian Enchiladas is a post from Nautilus Plus. The Nautilus Plus blog aims to help people in their journey to fitness through articles on training, nutrition, motivation, exercise and healthy recipes.
Copyright © Nautilus Plus 2016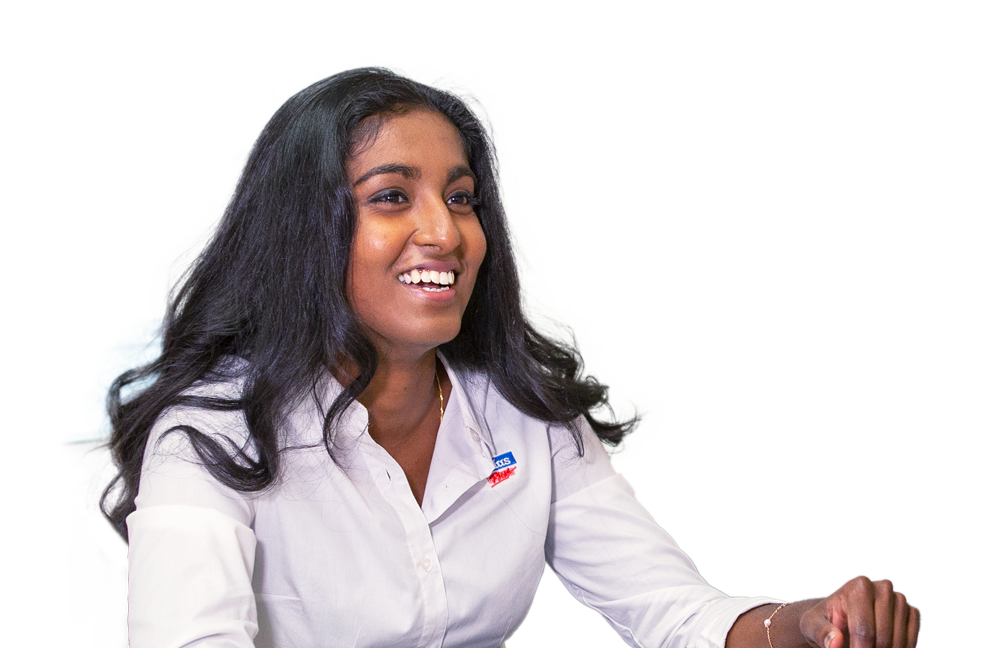 A session with a nutritionist will help you on your way!

Let's establish your nutritional goals together and get some expert advice!
Make an appointment
Articles in the same category