Top 12 after school snacks
Top 12 after school snacks
September 10, 2014 - By Nautilus Plus

3 minutes
After school, kids are often hungry and can't wait 'til dinnertime to eat. Their hunger must be satisfied healthily or they may turn to sugar-laden or fatty snacks, like double chocolate fudge cookies or chips. To calm their hunger pangs until mealtime, why not offer them a fun, balanced snack.
A balanced snack contains carbohydrates (for a quick energy fix) and protein (for the feeling of fullness).
1. Apple or banana slices + nut butter (peanut, almond, sesame, etc.)
Tip: Shape into little sandwiches.
2. Smoothie
Fast and nutritious, try the Mango Pineapple Smoothie, the Blueberry Raspberry Smoothie, or the Green Smoothie, and divide the recipe into three or four portions.
3. Fruit sauce with no added sugar + cinnamon + a sprinkling of chopped nuts (pecans, roasted almonds, etc.)
The cinnamon boosts the taste and sweetness of the fruit sauce while lowering blood sugar levels.
4. Boules d'énergie (in French only), from Geneviève O'Gleman, nutritionist
Tip: Make lots of these energy balls in advance; perfect for freezing.
5. Cubes of cheese + berries (strawberries, grapes, blueberries, etc.)
Tip: Thread cubes of cheese and berries onto a skewer to make small kebabs. Your kids will love them!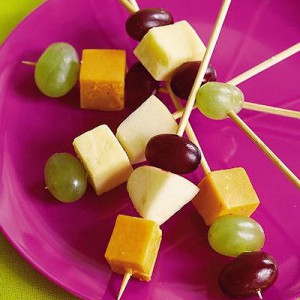 6. Celery + cottage cheese or tzatziki dip made with Greek yogurt or a healthy veggie dip
Tip: Cut celery into small boats and fill each one with the cheese, or dip, and top with raisins.
7. Granola bars
There is a huge selection of granola bars at the grocery store, but many of them have little nutritional value and are loaded with sugar. To make the right choice, visit the Granola Bar Ranking List or even make them yourself. Why not? Nutritionist Geneviève O'Gleman has plenty of granola bar ideas for the whole family, and Marilou, of Trois fois par jour, even suggests barres tendres sans cuisson (in French only), which require no cooking!
8. Homemade muffins
Have you tried the excellent Choco-Banana Muffin recipe? Freezer-friendly!
9. Cucumber + a slice of ham + cheese sandwich
Tip: Make miniature sandwiches by putting tiny slices of cheese and ham (low sodium) between two slices of cucumber.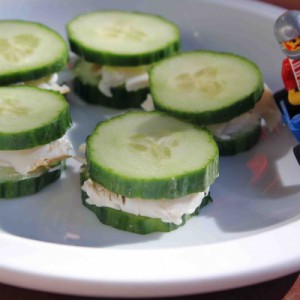 10. Mini pitas + hummus spread
Go for whole wheat pitas.
11. Yogurt + granola cereal (homemade or shop bought)
Choose plain yogurt and add fruit. Sweeten with a drop of honey or maple syrup, if desired.
12. Hard-boiled egg + crackers
Eggs are inexpensive, rich in nutrients, and one of the best sources of protein. Boil the eggs ahead of time.
How about you, do you have some fun and balanced snack ideas to share?
Top 12 after school snacks is a post from Nautilus Plus. The Nautilus Plus blog aims to help people in their journey to fitness through articles on training, nutrition, motivation, exercise and healthy recipes.
Copyright © Nautilus Plus 2014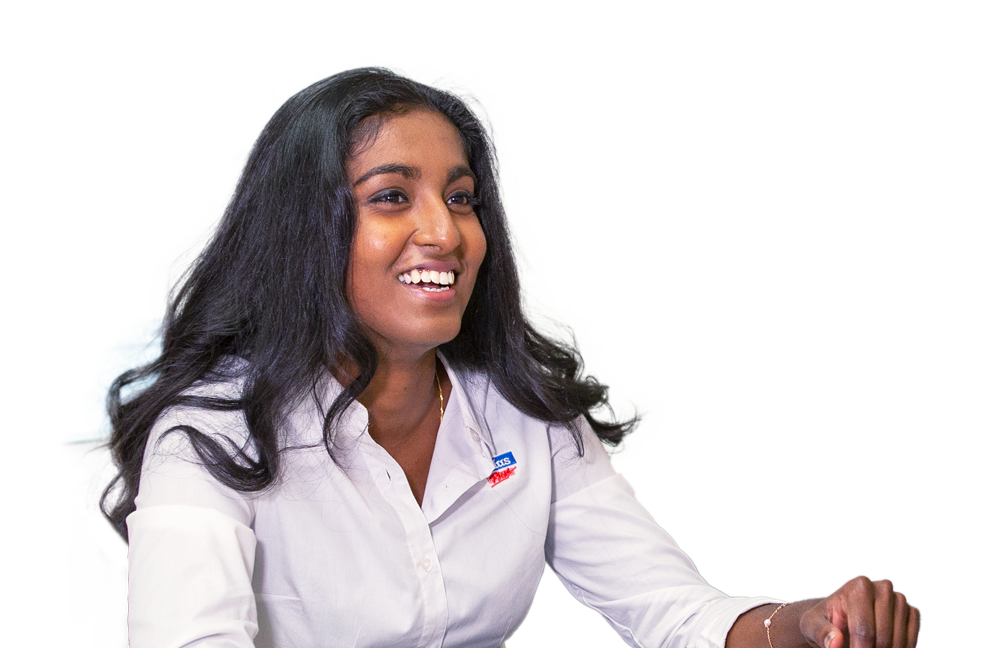 A session with a nutritionist will help you on your way!

Let's establish your nutritional goals together and get some expert advice!
Make an appointment
Articles in the same category