Taking charge and staying in charge: the real Challenge!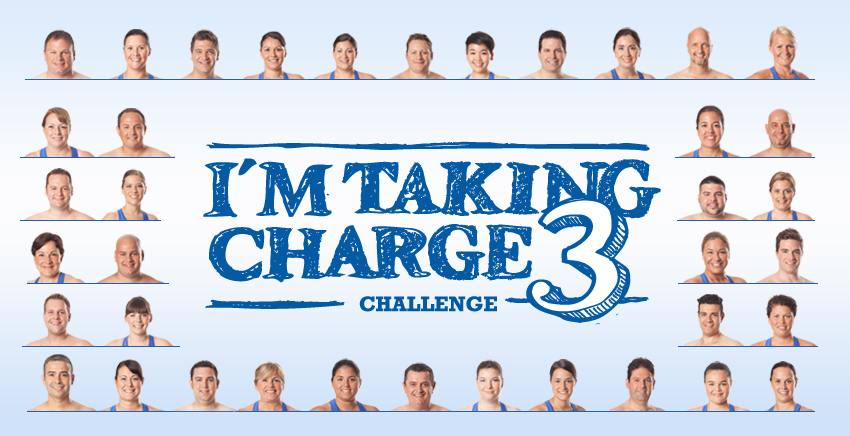 Many of you have followed the I'm Taking Charge 3 Challenge with interest, so you already know that there have been a number of magnificent transformations. I'm sure two questions haunt you though: "Now they have reached their goals of a healthy weight, will they be able to maintain their achievements?" and "How will they go about upholding their healthy lifestyle?"
First of all, you should know that one of the basic goals of the TRANSFORM program followed by the contestants is to provide them with knowledge and concrete tools for use during the program and in the long term. In the area of nutrition, our nutritionists explained how to vary food choices, demystified portions, and taught them how to interpret and manage the signs of hunger and fullness, and master the art of occasional sweet treat indulgence, etc. As for exercise, their personal trainers designed programs tailored to their goals, explained the technique of the cardiovascular and muscular exercises, how to do them, and why they should be done at the right intensity, duration and frequency. As well as being initiated to the basics of training, they were encouraged to seize every possible opportunity to be more physical in their daily lives.
So the contestants acquired the knack of fitting regular exercise into their day and also learned all about healthy eating as well as when and how much to eat, whether on the job, at school, at home, or elsewhere.
The personal trainer (kinesiologist) and nutritionist, the two health professionals who coached and supervised each contestant, made a point of touching base regularly. In this way, they made sure their participant wouldn't run out of energy when training or lose muscle mass. By combining forces, they also maximized fat loss and thus obtained the best possible results within a predetermined period of time. Their goal: generate safe and healthy weight loss with a view to achieving an extraordinary physical transformation.
To the contestants' delight, the results were exceptional! What is more, they all reaped from the Challenge rewards that extended far beyond physical transformations, like positive psychological changes, enhanced overall well-being, improved mood, and self-esteem. All the contestants significantly boosted their level of fitness and health.
Many of those who were taking medication for physiological or psychological disorders prior to the program were able to stop thanks to their new lifestyle habits. They all admitted that having professionals in fitness and nutrition take charge of their health considerably enhanced their quality of life and that taking care of themselves is now a must. Wow! Quite an affirmation!
They all confessed, however, that the idea of going it alone from now on somewhat unnerved them, which is quite understandable. First of all though, they just have to remember that their personal trainer, nutritionist, and all the facilities are still available to help them maintain their new level of fitness and health that we hope will last for the rest of their lives. It goes without saying that the benefits of their new lifestyle are contingent on it being maintained. Like everyone, they'll need motivation and the incentive of specific goals. But one thing is for sure, the contestants now know how to go about upholding a fit and healthy lifestyle, that it's possible, and have everything it takes to preserve what is most important in life: health and feeling good.
Lastly, I'd like to congratulate all the contestants on their achievements. As of January, the public will be invited to view the transformations and vote for the most impressive ones. And let me tell you, the choice will be a tough one!
I would like to wish all the best to the contestants and those of you who have taken charge of your health in an endeavor to maintain a healthy lifestyle, now and always!
By Karine Larose