Silky Strawberry Chia Seed Delight (Vegan)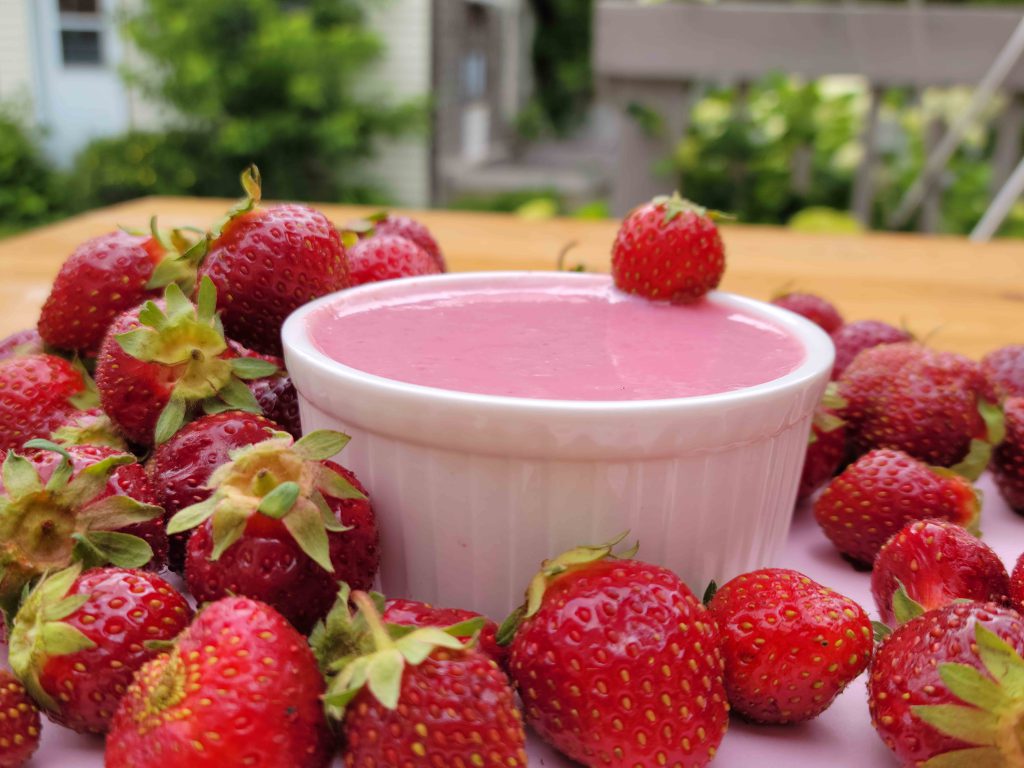 On those hot summer days, there's nothing better than a creamy strawberry dessert that's slightly sweet and refreshing! This plant-based protein-rich mousse features a seasonal fruit that we love so much: the strawberry! Not only does it encourage local agriculture, it's also easy to make with only 5 ingredients.
Discover other fresh strawberry recipe ideas in this article (available in French only): Les fraises du Québec en vedette.
Servings : 4
Preparation time : 10 minutes
Cooking time : none
Refrigeration (optional) : 1 hour
Ingredients:
500g fresh strawberries
400g plain extra-firm silken tofu
100 ml plain soy milk with no added sugar
¼ cup (65 ml) maple syrup
2 tbsp (30 ml) chia seeds
Preparation:
Using your hands, coarsely break up the tofu into bite-sized pieces
Hull strawberries and cut in half
Place all ingredients in blender and blend until smooth and silky
Pour into glasses and refrigerate for 1 hour if you prefer to serve the mousse cold
Enjoy!
Have any strawberries left over from this recipe? Try this delicious Strawberry Basil Breakfast Sandwich!
Nutritional values: 290 calories, 13g fat, 20g protein, 28g carbohydrates, 3g fiber