High Intensity Interval Training: Extremely Effective, Extremely Demanding!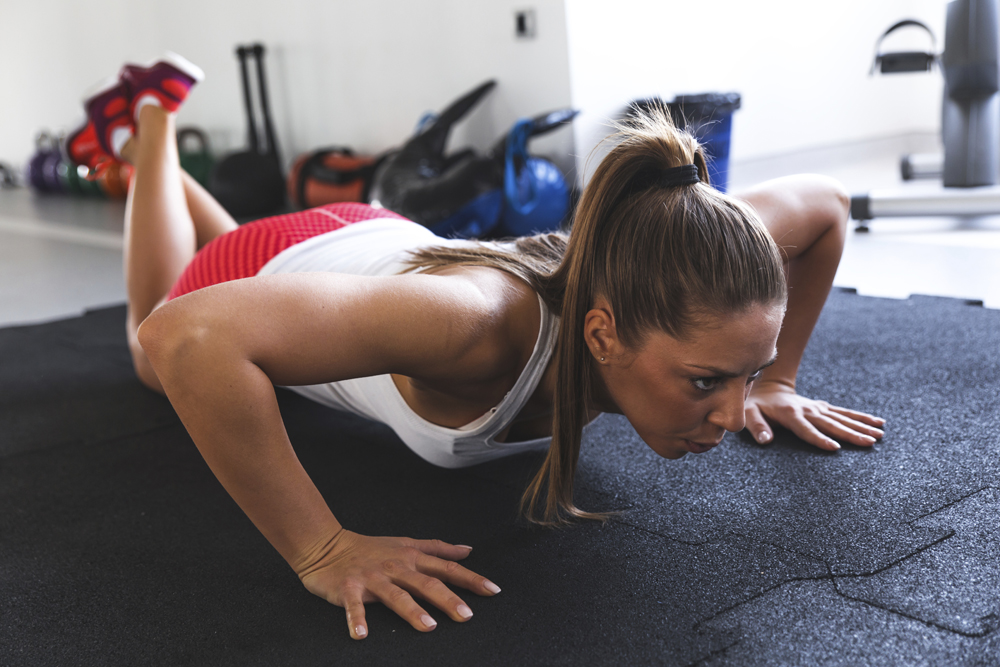 High Intensity Interval Training or HIIT is said to be more effective than continuous training at lower intensity because of the considerable benefits derived in a shorter period of time. Read the following article to know if this type of training is for you.
What is High Intensity Interval Training?
This type of training combines two methods that are known to be effective fat burners. Firstly, the interval method that alternates between periods of high intensity and moderate to low intensity and secondly, the high intensity training method that requires maximal effort for a short period of time, thus generating considerable muscle fatigue.
So, HIIT alternates between sequences of exercises at very high intensity (between 90% and 100% of V02MAX and sometimes even higher) and sequences at lower intensity (around 50% of V02MAX).
In practical terms, a 30-minute HIIT session goes like this: On a bike, a 3-minute warm-up, followed by 27 minutes of training comprising 12 cycles that alternate between 60 seconds of maximal effort and 75 seconds of active recovery.
Benefits of HIIT
Here are some of the advantages of HIIT:
The number of calories burned is greater. The muscular demands are considerable in HIIT workouts, so the energy expended during the session is also considerable. The energy required for recovery is greater too after HIIT than after training at lesser intensity. This means that, as well as burning a substantial number of calories during training, the body burns more calories at rest in the hour following a HIIT.
Optimal preservation of muscle mass. Even though HIIT training generates substantial calorie expenditure, it preserves muscle mass, contrary to exclusively cardiovascular training. In a weight loss process, combining HIIT with strength training sessions promotes the preservation of muscle mass while encouraging a reduction in fat mass. A fair compromise!
Fast and effective. The intensity of this type of training being very high, it cannot be sustained for long periods. Whether the session lasts 15 or 30 minutes, this method of training is incredibly effective for improving fitness rapidly. So, you're short on time? No more excuses!
No need for equipment. With the weight of the body, but especially with the right choice of exercises (like split lunges, jump rope simulation, jumping jacks, push-ups, or even running) you can easily achieve a complete, very intense training.
Growth hormone production. Training at high intensity generates the production of growth hormones. These hormones help maintain good health while slowing down the aging process, thus promoting a more youthful body!
HIIT: not every day, or for everyone!
Being extremely demanding, both physically and mentally, HIIT cannot be practiced every day. Allow an adequate period of rest between sessions so your body can recover properly. What's more, appropriate post-training nutrition is highly important for successful recovery.
We don't recommend this type of training for everyone. For optimal effectiveness, HIIT should be planned in and around more moderate intensity sessions. Ask your personal trainer for advice, firstly to know if this type of training is suitable for you. If so, he or she will tailor a session especially for you and integrate it into your present routine. This way, you will reap maximum benefits. Training sessions that are too intense or too frequent will only wear down your physical capacity and sap your general energy, especially if your nutritional intake isn't adapted accordingly. Be careful, adopt a progressive approach, and above all, seek the advice of professionals: personal trainers and nutritionists.
Consulted May 21, 2015:
http://zonevideo.telequebec.tv/media/10571/l-entrainement-par-intervalles-a-haute-intensite-est-il-reellement-efficace/une-pilule-une-petite-granule
http://www.fmcoeur.qc.ca/site/apps/nlnet/content2.aspx?c=kpIQKVOxFoG&b=4845015&ct=8023613
http://fitness.mercola.com/sites/fitness/archive/2013/06/21/interval-training.aspx
http://www.institutdejaeger.com/6.aspx?ProdID=62438fc5-8e1d-4103-b6f0-b555f8011ea0&CatID=71d5e306-2d24-45ee-9b56-70b630118282&sr=0&page=2