« Eat this not that » at Thai Express
« Eat this not that » at Thai Express
December 5, 2017 - By Julie Brousseau

4 minutes
You're running late, you're on the move and it's time to eat…where do you go? Fast food restaurants are what come to mind. But you still want to eat healthy so you drive towards the nearest Thai Express and order the Chicken Fried Rice. Is that really the best choice? Our nutritionists have analysed the nutrition values of Thai Express meals in order to help you make the best possible choices.
Starchy foods
The Thai Express menu is very flexible : you can combine any sauce with any choice of protein, and it can be ordered on a bed of rice, noodles or even in a broth. Their portion sizes are known to be quite generous : while we should be aiming for 6 to 7 portions of starch per day, their rice portion represents 2 portions of starch, their noodles represent 3 portions, while their fried rice counts for 4! Luckily, substitutions and modifications are welcome at Thai Express : so, in order to reduce the calorie count and increase the vegetable intake, replace the rice or noodles, in part or entirely, with bean sprouts. Another light meal option is the mini soup, which counts for a single portion of starch.
Good choices : the rice (for the curry dishes and stir-fries for example) or the mini soup. If you decide to take the noodles (in a stir-fry or a regular soup meal), ask to have half the noodles replaced with bean sprouts.
Sauces
The sauce is what distinguishes one meal from the other, and certain choices are much higher in fat than others (25g of fat for the sauce alone : we aim for a maximum of 75g for an entire day!). The sauces to avoid include those prepared with coconut milk or with nuts : that is to say, the curry, peanut or cashew sauces. Also among the sauces that are higher in fat are those that contain more oil, such as the pad thai and pad sew sauces.
An alternative to the curry dishes and stir-fries are the soup meals, and 2 varieties are available : the Tom Yum (a spicy sweet broth) and the regular soup (chickeh broth). The Tom Yum broth is higher in salt (2900 mg of sodium) and fat (12 g) than the chicken broth (1800 mg of sodium and 5 g of fat).
A half portion of soup, called the « mini », is also available and is more than enough to satisfy those with modest appetites.
Good choices: eggplant, basil, ginger or chilli paste sauces for stir fry, and ask to go easy on the sauce. Or, you can opt for the regular soup meal or the regular mini soup.
Protein
Regardless of the dish you choose, the list of proteins remain the same : beef, chicken (plain or breaded), shimp, fish, tofu or…none of the above (in which case, more vegetables are added).
Little-known fact : the protein choice than contains the most fat is…tofu! Usually, tofu is very low in fat : however, at Thai Express, they fry their tofu in order to make it light and crispy. Another less interesting choice, from a nutrition standpoint, is the General Thai Chicken. Higher in fat because of its breading, and higher in sugar because of its General Thai sauce, it's far from being the best choice. Beef is also relatively fat when compared to the other choices (5 g compared to 1 g for the chicken). Note : I do not recommend the « all vegetable » option as it is lacking the very important protein factor. Protein can promote satiety, helping you feel full for longer periods of time.
Good choices : the chicken and the fish are top-ranking. The shimp is okay for smaller appetites : seeing as the portion is smaller, it supplies only half the protein found in the chicken or fish.
To find out more
The Thai Express website has a document that lists the nutrition values of all their products. In fact, it was the source of information used in the writing of this article.
For other helpful hints on fast-food chains, read our articles on :
« Eat this not that » at Thai Express is a post from Nautilus Plus. The Nautilus Plus blog aims to help people in their journey to fitness through articles on training, nutrition, motivation, exercise and healthy recipes.
Copyright © Nautilus Plus 2017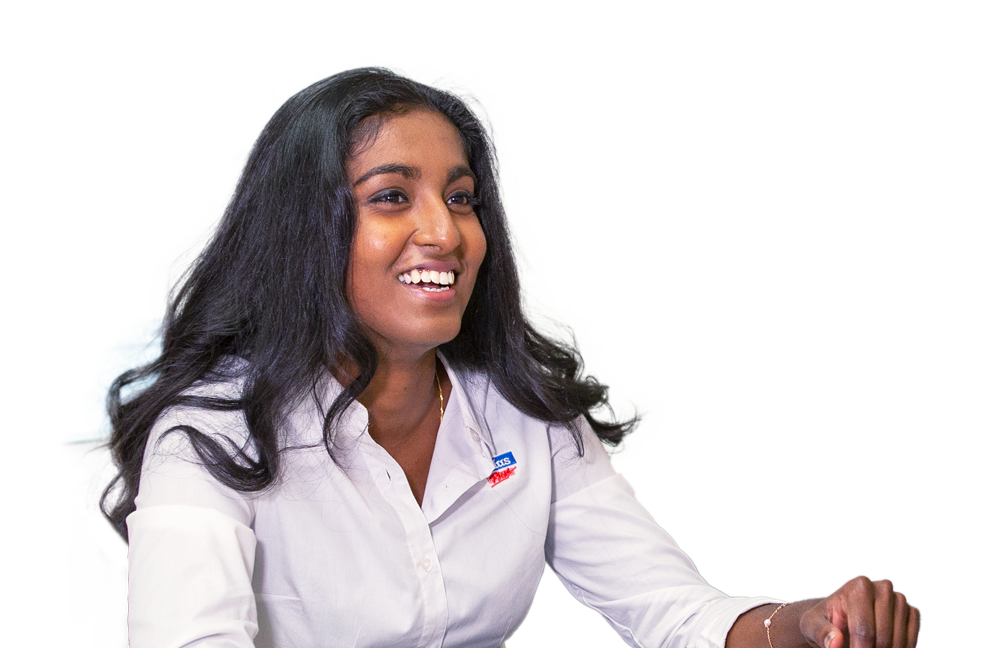 A session with a nutritionist will help you on your way!

Let's establish your nutritional goals together and get some expert advice!
Make an appointment
Articles in the same category