Eating at Subway? Decisions, decisions, decisions!
Eating at Subway? Decisions, decisions, decisions!
November 20, 2017 - By Julie Brousseau

5 minutes
You're running late, you're on the move and it's time to eat…where do you go? Fast food restaurants are what come to mind. But you still want to eat healthy so you drive towards the Subway with the intention of ordering a ham sandwich, a soda and a cookie. Wrong! Our nutritionists have analysed the nutrition values of Subway meals in order to help you make enlightened decisions.
Subway sandwiches
Subway restaurants allow their customers to personalize their meals as they wish. This allows you the possibility and flexibility of making good choices…but it also makes it easy to make the wrong ones! Here's a step-by-step description on how to make a healthy sandwich.
The bread : All their 6-inch breads respresent 2 portions of starch, or 2 slices of bread (except for the wrap which respresents 2 and a half portions.) However, the 9-grain bread distinguishes itself because its made from whole grains, which pushes its fiber content well above the others.
The protein : When considering that the better options should have less than 500 mg of sodium and less than 5 grams of fat, several choices stand out : the grilled chicken (patty or strips), Teriyaki chicken, the roast beef and the The other cold cuts on the menu are simply too salty and too fatty (as well as having less protein!), and the tuna has way too much fat because of the added mayonnaise.
The cheese : When comparing the nutrition values of the two most popular cheese choices, cheddar and Swiss, the Swiss is the winner. Lower in sodium and a few more grams of protein per portion, the Swiss cheese also has a more pronounced flavour, therefore requiring less condiments.
The vegetables : Have as many a you want. As a matter of fact, the more the better! Vegetables are high in vitamins, minerals and fiber and low in calories. A wide selection is available : lettuce, spinach, tomatoes, cucumbers, bell peppers and raw onions. Other vegetables, though processed, are also available : pickled hot peppers (jalapeño and banana), olives and pickles. They add a punch of flavour but some unnecessary sodium as well : please use sparingly.
The condiments and sauces : FYI : Two Subway sauces are completely fat free! Surprised? I bet you are. The Honey Mustard and Sweet Onion sauces are full of flavour but empty of calories. So say goodbye to the mayonnaise and to the Chipotle Southwest or Ranch sauces, which have twice as many calories as mayonnaise. However, the big winner is the mustard. Major flavour and no calories.
Salt and pepper? Pass on the salt : your sandwich is already saltier that the one you would have prepped at home. As far as pepper is concerned, it's as you wish. Although it adds no nutrition value to your sandwich, it does add that little kick that some people prefer.
The accompaniments
You are contemplating ordering a 6-inch sandwich as a meal by adding a beverage and a side because you think it's a better deal? Unfortunately, this is not a winning strategy : the accompaniments that are part of your « meal deal » supply far too many calories and very little else. Here's why.
The beverages : all the beverages that are part of the meal are fountain drinks (or coffee). These sugary drinks are a source of empty calories as they do not produce any feeling of satiety (fullness). These sugary drinks should be avoided whenever possible. Fill your glass with water, or have a coffee with a spot of cream and a sprinkle of sugar.
The cookies : your Subway meal includes a beverage and 2 cookies. At a whopping 200 calories per cookie, eating both of them is equivalent to eating another sandwich! Like any typical pastry, all Subway cookies are packed with sugar and unhealthy fats : a far cry from a healthy snack.
The chips : you would prefer chips to cookies? Well, that's probably the better choice. Subway usually carries certain brands of chips that are oven baked, which have a much lower fat content than their fried counterpart. However, keep in mind that your sandwich bread is a starch and that it would be a little excessive to also consume potatoes, whether they be baked or fried.
The soups : They have little to offer with the exception of a very heavy dose of salt (at least 700 mg per portion – which represents almost one third of the recommended daily intake), and some of them have a surprising amount of fat. If you absolutely want/need a soup, the chicken noodle and tomato basil are the better choices at less than 150 calories each. The chicken noodle soup has the advantage of having a bit more protein (8 g) so you may find it more satisfying.
In short, if a 6-inch Subway sandwich is not enough to satisfy your hunger, you would be better off ordering a 12-inch sandwich packed with vegetables, than to have the smaller 6-inch sandwich served as a meal with unhealthy accompaniments.
To find out more
The Subway website has a document that lists the nutrition values of all their products. In fact, it was the source of information used in the writing of this article.
For other helpful hints on fast-food chains, read our article on McDonald's and the one on Tim Hortons.
Eating at Subway? Decisions, decisions, decisions! is a post from Nautilus Plus. The Nautilus Plus blog aims to help people in their journey to fitness through articles on training, nutrition, motivation, exercise and healthy recipes.
Copyright © Nautilus Plus 2017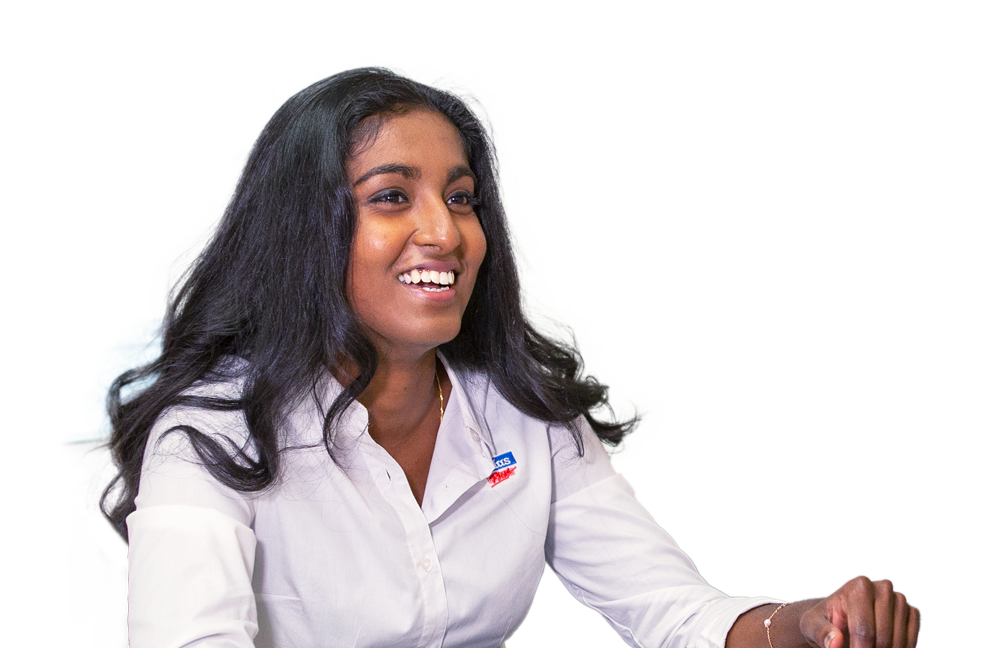 A session with a nutritionist will help you on your way!

Let's establish your nutritional goals together and get some expert advice!
Make an appointment
Articles in the same category