The complete guide to « bowl » meals
The complete guide to « bowl » meals
October 18, 2017 - By Julie Brousseau

4 minutes
Bowl meals
You may have heard of a new trend that has become increasingly popular in the past year : the bowl meals. The following guide will teach you all you need to know in order to master the art of bowl meals! We'll tackle the following topics : the advantages of these meals, the best places to buy them, and a slew of ideas that will inspire you to make your own.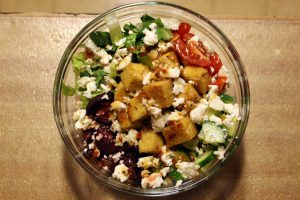 The advantages of bowl meals
The appeal of these bowls is that all the essential elements of a complete meal are in a single container, making them ideal for the lunch box. The usual order in creating a bowl is the following : a base layer of cereal grains is placed in the bowl, followed by an assortment of vegetables placed around the grains. Next comes a source of protein in the middle of the vegetables and then everything is drizzled with a savoury sauce. Can you picture it? If so, you can see that beyond their practicality, the salad meals are very pleasing to the eye. Finally, because the ingredients are mostly nonprocessed and the only source of added fat is found in the sauce, these bowls are generally healthy. With their generous helping of vegetables, you will feel satiated for several hours!
Where to sample an authentic bowl
You want to sample a classic bowl? For vegan bowls made by the first restaurant of its kind in Montreal, visit Aux Vivre : their Dragon Bowl and their Buddha Bowl are true symbols of vegan bowls! Brown rice as a base, topped with grilled tempeh, but what makes them mouth-watering are their sauces.
You prefer a trip to the islands, then try a Poke Bowl. These poke bowls, with their Hawaiian origin, start off with a base layer of rice that's garnished with raw fish, are now available in many restaurants. However, the very first poke restaurant in Montreal is the Poke Bar : definitely worth a visit!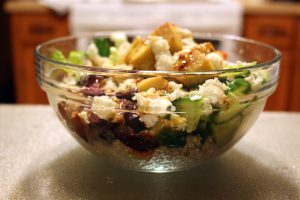 Very similar to the poke bowl is the Sushi Bowl. Think deconstructed sushi, and you have a pretty good idea of what this meal drizzled with soya sauce and mayonnaise looks like! It's possible to find these sushi bowls in a large number of sushi chains, at the Sushi Shop for example. Keep in mind that their sushi bowls are not necessarily healthy eating. In order to keep the fat intake in check, opt for the brown rice instead of the fried rice cake, and ask for a half portion of the sauce.
Another classic recipe that has recently been deconstructed and transformed into a bowl is the burrito. It starts off with rice, then beans, your choice of another protein, and a variety of vegetables that are garnished with traditional Mexican toppings (salsa, gratted cheese, sour cream). Not as healthy as the other types of bowls, these Burrito Bowls should be savoured only on occasion (or, at the very least, ask for the burrito bowl without the sour cream and the cheese). The first burrito bowl is said to have been made at Chipotle, an American chain of restaurants. In Montreal, the Queen B Bol Burrito food truck is known for its mouth-watering combinations.
Create your own bowl
Luckily, the I'm Taking Charge blogging team has it's pulse on the latest nutrition trends, so several of these recipes are already available to you! Take a look at the sushi bowl recipe and the Buddha bowl recipe, which was inspired by the original).
If following a recipe isn't your style, here are a few winning combinations that are sure to please every time :
French Bowl : quinoa, cooked beets, cucumber, lettuce, goat cheese and tofu. With a honey mustard sauce
Thai Bowl : sushi rice, avocado, red cabbage, cucumber, carrots, spinach, coriander and shredded With a peanut sauce or a dragon sauce reproduction .
Morocan Bowl : couscous, cubed roasted squash, tomatoes, spinach, dried apricots, almonds and chick peas. With a tzatziki cucumber yogurt sauce.
California Bowl : brown rice, broccoli, zucchini, red bell pepper, black olives, mango, leftover baked salmon. With an orange balsamic dressing.
You now have all you need to master the art of bowl making. Which one will you try first?
The complete guide to « bowl » meals is a post from Nautilus Plus. The Nautilus Plus blog aims to help people in their journey to fitness through articles on training, nutrition, motivation, exercise and healthy recipes.
Copyright © Nautilus Plus 2017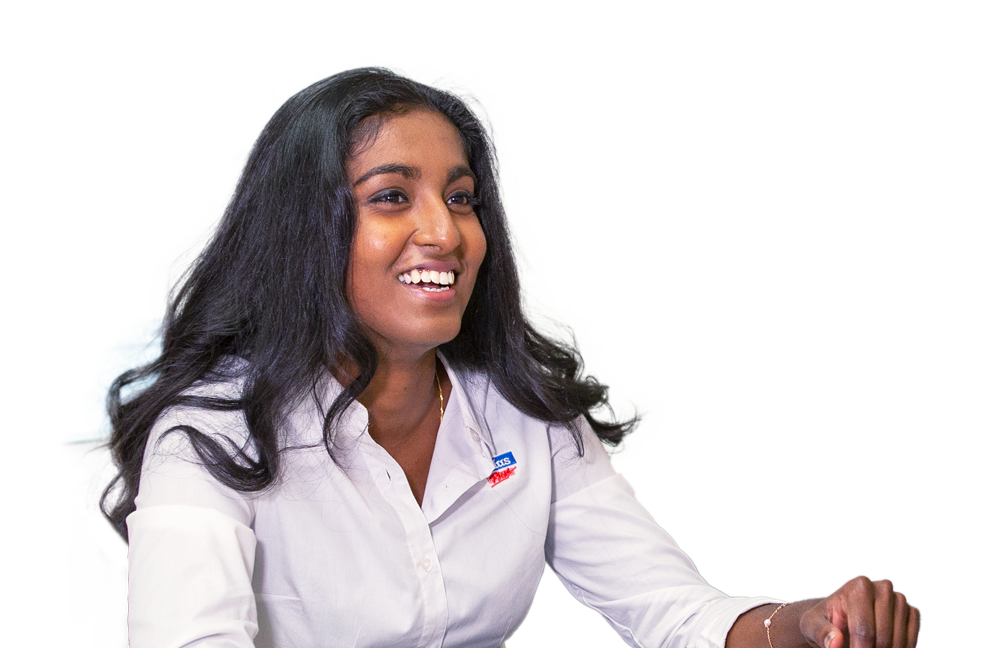 A session with a nutritionist will help you on your way!

Let's establish your nutritional goals together and get some expert advice!
Make an appointment
Articles in the same category