Barbecue Chicken Quesadilla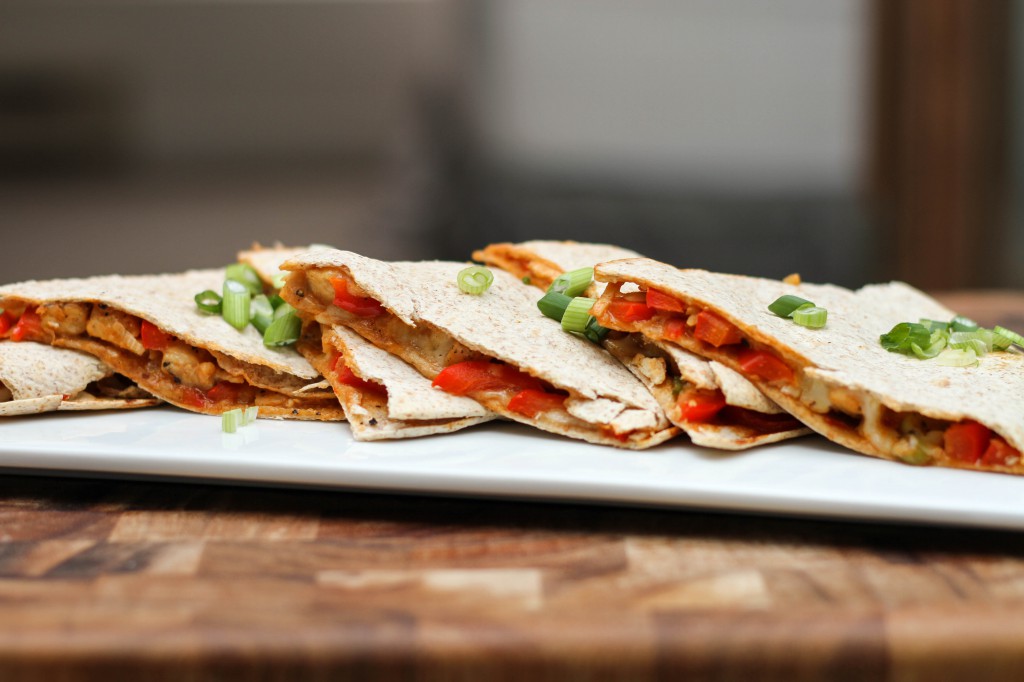 2 servings
Ingredients
100 g cooked chicken breast, cubed
1 sweet red pepper, thinly sliced
1 green onion, minced
½ jalapeno pepper, finely chopped
45 ml (3 tablespoons) fat-free barbecue sauce (My favourite: OrganicVille BBQ sauce)
Zest and juice from ½ a lime
4 whole-wheat tortillas (7 in)
60 g partly skimmed mozzarella, grated
Each serving of this recipe contains:
391 calorie s/ 58 g carbs /  28 g proteins / 7 g fat  / 2 g fiber
Directions
Preheat oven to 350 °F.
In a small bowl, mix the chicken, sweet red pepper slices, green onion, jalapeno pepper, BBQ sauce, and lime zest and juice.
On a baking sheet covered with parchment paper, put 2 tortillas next to each other. Spread the chicken and pepper mix evenly on each tortilla, and then garnish with mozzarella.
Cover with the remaining tortillas. Press lightly.
Bake for 10 minutes, until the cheese has melted.
Bon appétit!
By Sophie Blais