What's New in Nutrition?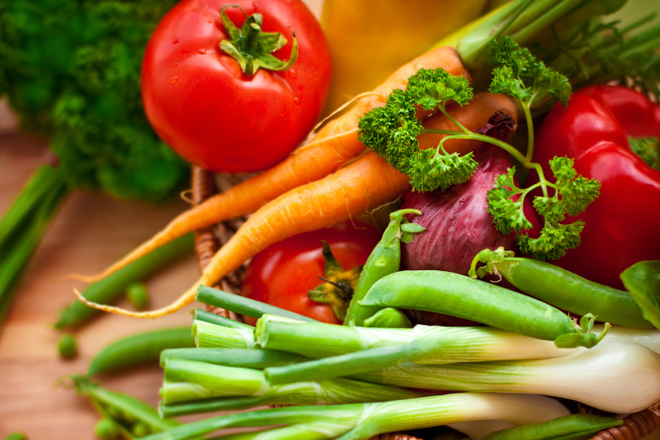 What's in store concerning nutrition? Take a closer look into our nutritional crystal ball to discover its revelations!
The baby of the cabbage family: kale
Kale is a variety of cabbage that can be prepared in several ways: chips, sautéed, in soups, and even… as popsicles! It is also called borecole. On the nutritional side, it is a nutritive leafy vegetable, because one cup (250 ml) of raw kale provides:
| | |
| --- | --- |
| 25 % and more of the recommended daily intake of: | Vitamins A, K, C, and manganese |
| 5 % and more of the recommended daily intake of: | Vitamins B1, B2, B6, folic acid, calcium, copper, iron, magnesium, phosphorus, and potassium |
In addition, kale is the food that contains the most lutein and zeaxanthin, two antioxidants that are said to help decrease the risks of developing age-related macular degeneration (eye disease). Try it!
Flexitarism (semi-vegetarianism) is "in"
What happens when we mix the words "flexible" and "vegetarianism"? We get the word flexitarism! It can refer to part-time vegetarians as well as those who eat meat on occasion, for example at the restaurant or when eating at a friend's house. This term also describes people who decide to decrease their consumption of meat for the sake of their health, for ecological reasons, or simply to save money on food.
The "Meatless Monday" movement is an example of flexitarism that is becoming more and more popular in Quebec. The objective is to substitute your Monday meat meal with a vegetarian dish. Will you try the experience?
To be or not to be foodie ?
Being foodie is the latest trend in gastronomy. Roughly, it consists in being passionate about food, cooking with fresh ingredients, and discovering new ones every time! Being foodie also means telling yourself "To hell with counting calories!" for an instant, and sa-vou-ring each bite. I invite you to discover this trend with the book Fou des foodies (in French), a free e-book conceived by 17 Quebecker foodies.
More and more medicine food
There is no more doubt that in 2013, we see nutrition as a way to prevent and treat diseases. Also called functional foods, medicine foods are foods that can have health benefits. For example, they can "help lower cholesterol", "help lower risks of cancer", etc. This type of expression is becoming more and more common on products packaging.
Be careful: although it can help you make better choices at the grocery, always refer to the nutritional labels. Simply because one ingredient is nutritive doesn't mean that the whole product is!
By Vanessa Martin