The Transform Program, 15 Pounds Later
The Transform Program, 15 Pounds Later
July 7, 2016 - By Nautilus Plus

2 minutes
After following the Transform program for three months, I had reached my initial objective of losing 15 pounds*.
This might not seem like a lot, but losing 15 pounds post-menopause can be trickier than it is when you're 20 years old! Also, my knees don't hurt anymore, I have an easier time climbing stairs, I can fit in three pairs of jeans I had kept "just in case", and I have received a lot of compliments!
Don't be shy to set a realistic objective. You will be more likely to achieve it, which will motivate you to set yourself a second goal. That's what happened to me!
At the end of October 2015, I had set myself a second objective to be achieved before Christmas: losing seven pounds of fat, increasing my water intake to four glasses a day, and drinking less coffee.
This time, when Christmas came around, I hadn't achieved my goal, but I still felt encouraged by the results I had gotten. I had lost two pounds of fat, DESPITE the holidays! I was drinking 2.5 glasses of water a day, and a little less coffee. This is without mentioning that I had increased my muscle mass!
In addition, the REAL good news is that although I usually stay indoors in wintertime, the healthy habits I had acquired during fall had become part of my routine. This means I was exercising three times a week and eating healthy food. I'm now addicted to exercising!
Therefore, even if I didn't meet all my objectives in the time frame I had first set, I am still reaping the benefits of my new habits, and will certainly lose that extra five pounds I had planned to (if not more with my new program!). All I have to do now is find a few tricks to drink more water on a daily basis. Life is full of twists and turns, but this does not mean we can't move forward!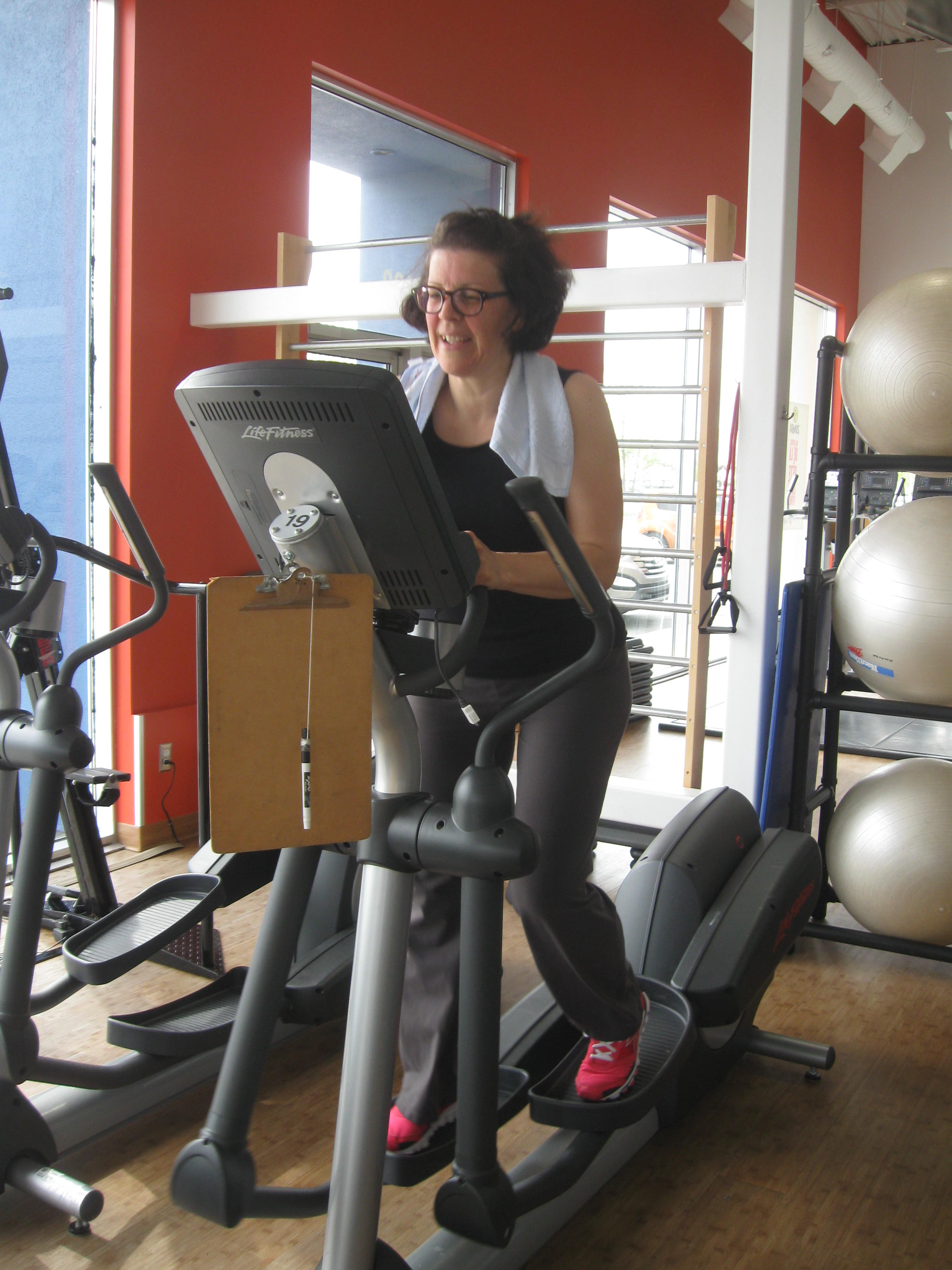 Caroline Deveau
*Disclaimer: Please note that the results can vary from a person to another. Nautilus Plus is not responsible of the validity of the statements in this testimonial.
The Transform Program, 15 Pounds Later is a post from Nautilus Plus. The Nautilus Plus blog aims to help people in their journey to fitness through articles on training, nutrition, motivation, exercise and healthy recipes.
Copyright © Nautilus Plus 2016
Articles in the same category