Did someone say Bacon Tofu?
Did someone say Bacon Tofu?
July 21, 2017 - By Julie Brousseau

3 minutes
Have you ever tried a tofu recipe?
It's a must! Here's why :
A good source of vegetable protein : 1 block of 450 to 500g of firm tofu represents 4 portions of meat or meat substitute, this is to say, 20g of protein per portion.
It is economical : rarely more than 85­¢ per portion, tofu is one of the least expensive sources of protein.
Easy to chew: contrary to meat, whose texture can be difficult for some, tofu is not fibrous and is generally tender.
It has a neutral flavour : tofu can be prepared in countless ways and can take on the flavours of many different cuisines.
True, a great number of tofu recipes on the internet have a distinctive Asian twist. Although these recipes are delicious, tofu can be prepared differently! Here is a creative way of making tofu part of your diet.
Keep in mind that this tofu recipe is not meant to be a bacon imitation, but its essence is similar : it is a thin, crispy strip that has a smoky and slightly salty flavour. Try this tofu in your next BLT sandwich (and replace the mayo with hummus for that extra hit of protein) : genius, not to mention healthier! Bon appétit!
Bacon Tofu Recipe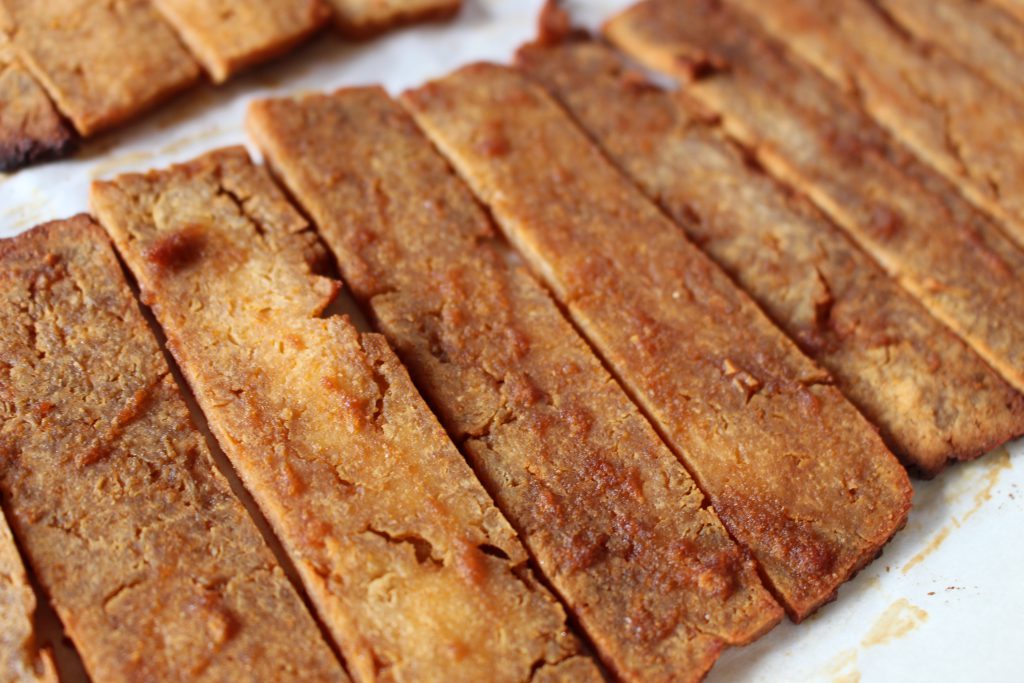 Yield : 30 to 34 small strips, or enough for 6 sandwiches
Prep time : 10 minutes (+ a minimum of 4 hours to marinate)
Cooking time : 30 minutes
Ingredients :
1 block of firm or extra-firm tofu
1 tsp. (5 mL) onion powder
1 ½ tbsp. (21 mL) nutritional yeast (found in natural food shop)
3 tbsp. (45 mL) soya sauce
3 tbsp. (45 mL) maple syrup
2 tbsp. (30 mL) vegetable oil
1 tbsp. (15 mL) ketchup
1 tsp.(5 mL) liquid smoke
Preparation :
Prepare tofu : remove excess liquid from block of tofu by wrapping it well in paper towels or a dish cloth and press liquid out (you may have to change the paper towels and/or dish towel during this process). Slice tofu lengthwise to obtain 15 to 17 slices, then cut the slices in half lengthwise one time to obtain 2 stacks of 15 to 17 strips.
In a large bowl, blend all the ingredients for marinade.
Place tofu in a reusable/reclosable plastic bag and top with marinade. Shake the bag to coat the tofu on all sides and let rest in refrigerator for 3 hours.
Cook the tofu (choose one of these methods) :

Preheat oven at 400F et annd line cookie sheet with parchment paper. Place tofu strips in single layer on cookie sheet and bake 25 to 30 minutes, or until the edges are crispy and deep brown and the tofu looks dry.
Heat a small quantity of oil in a large non-stick pan. Place tofu strips in single layer and cook for several minutes or until glden brown, flip the strips and cook other side.
Did someone say Bacon Tofu? is a post from Nautilus Plus. The Nautilus Plus blog aims to help people in their journey to fitness through articles on training, nutrition, motivation, exercise and healthy recipes.
Copyright © Nautilus Plus 2017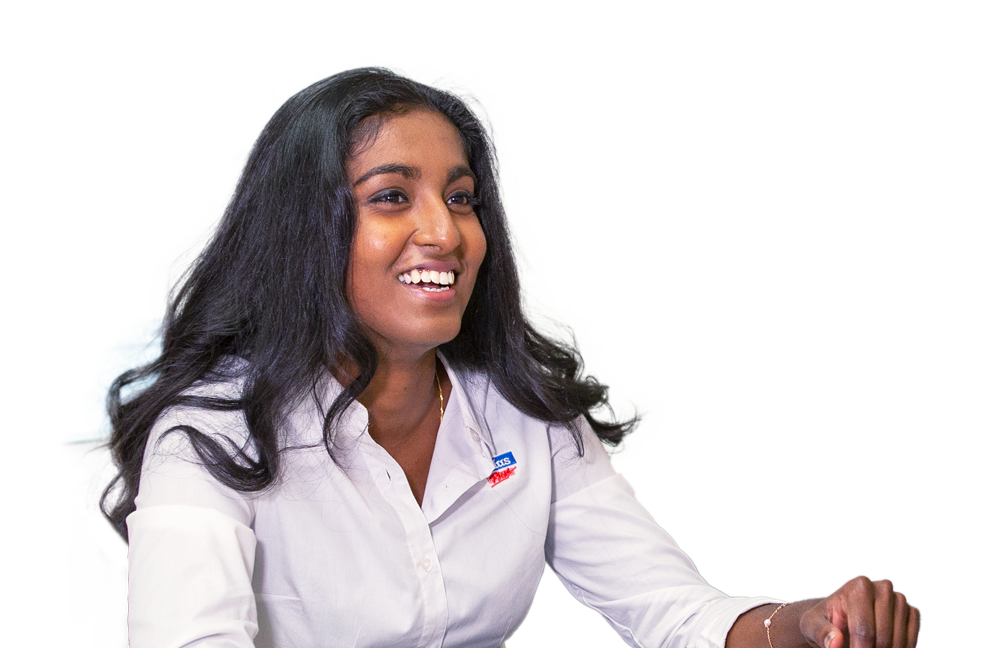 A session with a nutritionist will help you on your way!

Let's establish your nutritional goals together and get some expert advice!
Make an appointment
Articles in the same category