Sheet Pan Halloumi with Seasonal Vegetables
October 5, 2022 - By Sabrina Lamarre

2 minutes
Sheet pan meals deserve to be promoted. Their preparation is simple, effective, and often quick. Ideal for weekday evenings when you may be short on time. This recipe can easily be adapted to the various seasonal vegetables, you just need to modify the cooking time accordingly. A tasty little autumn dinner ready in no time. Bon appétit!
Serving : 4 portions
Preparation time: 10 minutes
Cooking time: 35 minutes
Ingredients:
2 cups (500 ml) sweet potato (about ½ large or 1 small), cut into 1 cm cubes
½ red onion, thinly sliced
1 cup (250 ml) mushrooms, quartered
½ bell pepper, cut into strips
1 cup (250 ml) cherry tomatoes
1 small zucchini, sliced
200 g halloumi cheese, cut into cubes
1 tbsp (15 ml) fresh parsley, chopped
½ tbsp (7.5 ml) olive oil
1 cup (250 ml) uncooked whole wheat couscous
1 cup (250 ml) water
Ingredients for the sauce:
2 tbsp (30 ml) olive oil
¼ cup (60 ml) fresh parsley, chopped
½ tbsp (7.5 ml) Dijon mustard
juice of half a lemon
salt and pepper
Preparation:
Preheat oven to 400°F.
In a small bowl, combine sauce ingredients.
In a large bowl, combine sweet potato, red onion, mushrooms, bell pepper and cherry tomatoes, then add sauce and mix well.
Scatter the mixture on a baking sheet (about 17″ x 11″) lined with parchment paper.
Bake for 20 minutes.
Meanwhile, in a bowl, combine remaining ingredients: zucchini, halloumi, parsley, and olive oil.
When the cooking time is over, pour the remaining ingredients onto the baking sheet and place in the oven again for 15 minutes or when the cheese is toasted to your liking.
Meanwhile, in a saucepan, bring the water to a boil. Remove from heat, add couscous and cover for about 5 minutes.
If desired, add herbs to the couscous and serve with the sheet pan meal.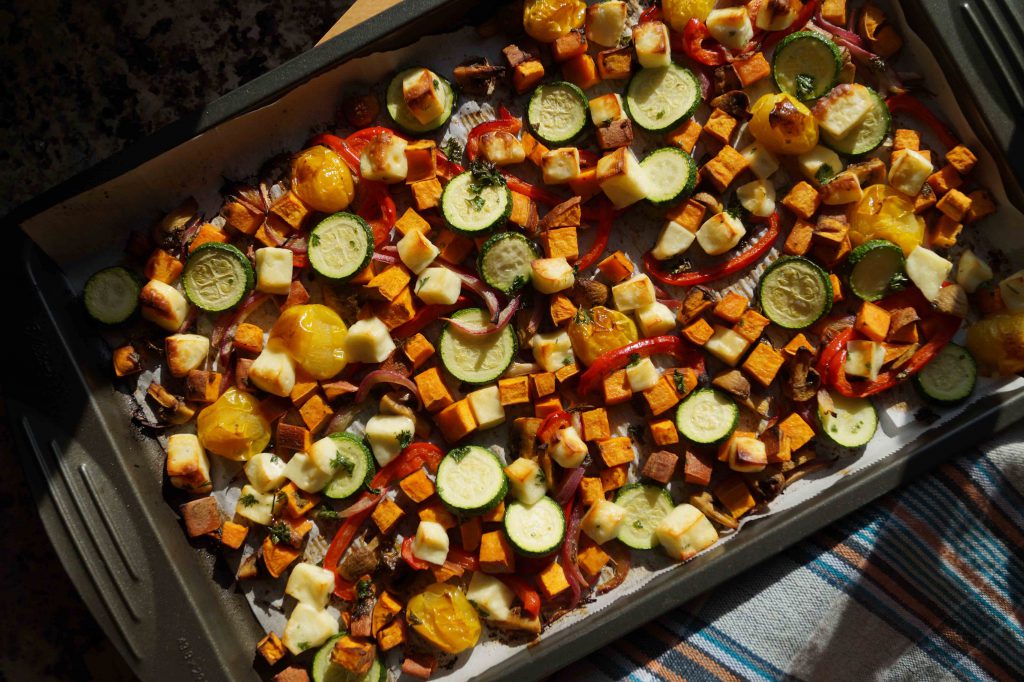 Nutritional values per serving: 578 calories | 25g fat | 67g carbohydrates | 7g fibers | 21g proteins |
Sheet Pan Halloumi with Seasonal Vegetables is a post from Nautilus Plus. The Nautilus Plus blog aims to help people in their journey to fitness through articles on training, nutrition, motivation, exercise and healthy recipes.
Copyright © Nautilus Plus 2022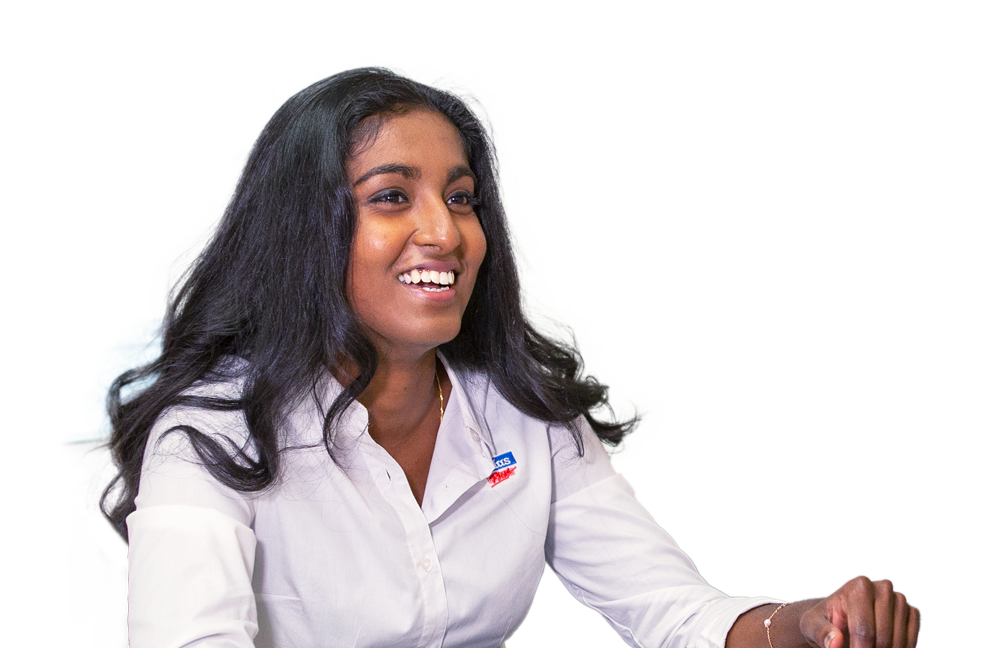 A session with a nutritionist will help you on your way!

Let's establish your nutritional goals together and get some expert advice!
Make an appointment
Articles in the same category