Nutrition Month – Special Activities
Nutrition Month – Special Activities
February 27, 2017 - By Nautilus Plus

2 minutes
March 1st marks the beginning of Nutrition Month 2017, Take the fight out of food!: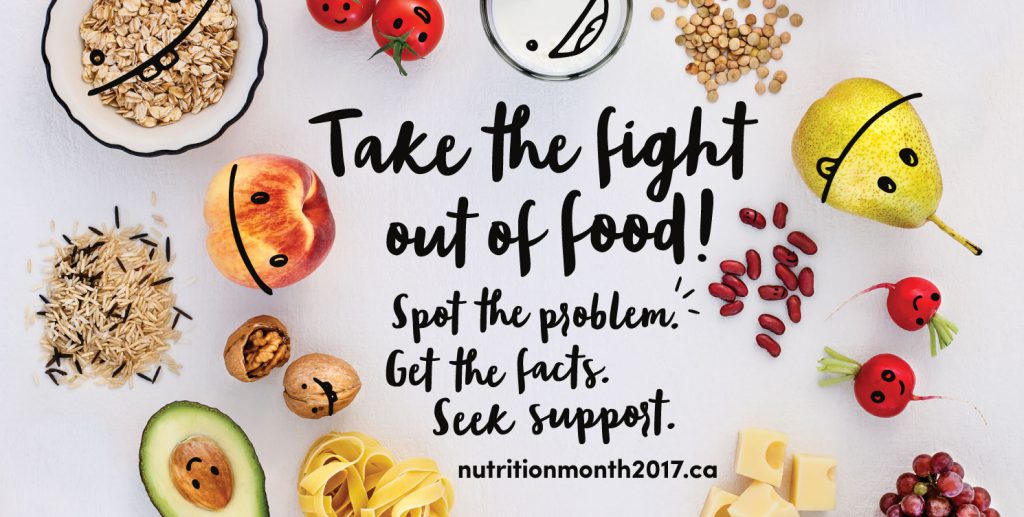 There's a lot of information going around about nutrition, and it's easy to get lost among the confusion, as we can't know for sure who to believe anymore. To help you take the fight out of food, Nautilus Plus will conduct affordable group sessions on nutrition in all of its centres. All of our nutritionists are bachelors in their field, so they are well-equipped to help you. In groups of four people, you will learn about one of the following topics:
Visit to the grocery with a nutritionist
In this class, you will learn about techniques you can use at the grocery, such as how to read nutritional labels, as well as the various marketing strategies used by supermarkets. A nutritionist will take you on a guided tour to teach you how to choose your vegetables, fruit, bread, meat, milk, cheese, yogurt, and eggs. Classes are adapted to suit the needs of participants, so note down a few questions to ask on the field trip!
Shedding light on popular weight loss myths
There are many myths about weight loss and nutrition. Let's shed light on the most common, for example: in order to lose weight, eating more protein or fasting is necessary. Prepare your questions, as the classes are interactive, and the nutritionists will be delighted to answer them!
The objective of these sessions is to demystify the fundamentals of weight loss and show you how to shop for food.
Stop by one of our centres for more information, and sign up to one of our group classes!
Alyssa Fontaine, Dt.P.
*Some conditions apply. Limit of one package per person. Offer valid on one-hour individual consultations only. Valid March 1 to 31, 2017.
** Some conditions apply. Offer valid on silver, gold and platinum programs. Valid March 1 to 31, 2017.
Photo credit: Picjumbo
Nutrition Month – Special Activities is a post from Nautilus Plus. The Nautilus Plus blog aims to help people in their journey to fitness through articles on training, nutrition, motivation, exercise and healthy recipes.
Copyright © Nautilus Plus 2017
Articles in the same category