Lower the Fat Content of Your Recipes
Lower the Fat Content of Your Recipes
April 21, 2015 - By Nautilus Plus

1 minute
Do you think that you are forbidden from enjoying your favourite comforting recipes to avoid increasing your caloric intake? Think again! You can reduce your caloric intake by using less fat in your recipes.
Here are a few practical tips to satisfy your taste buds while eating healthy!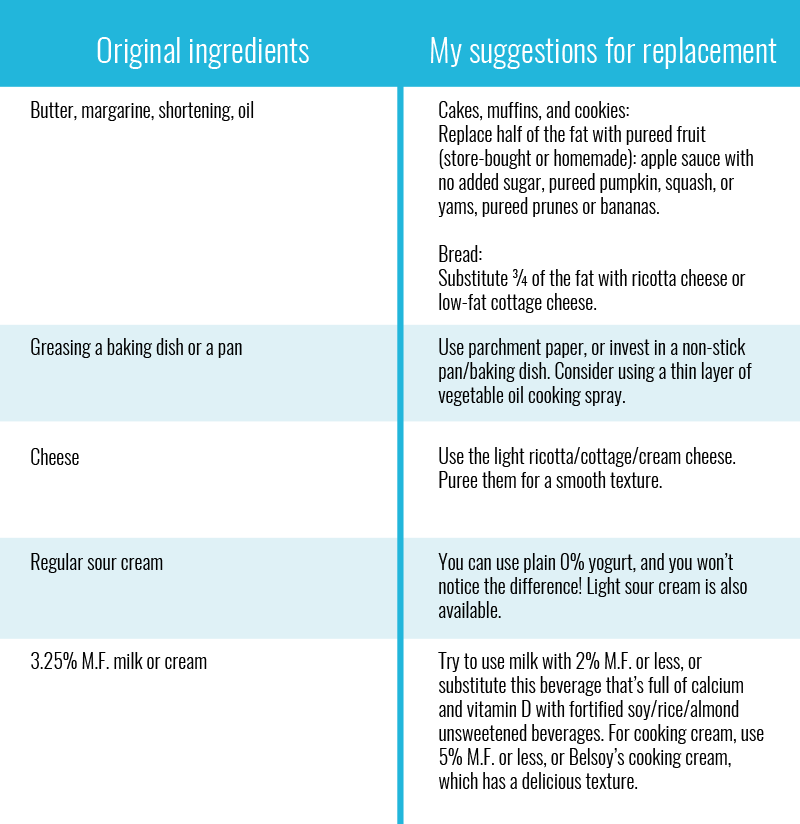 Don't be afraid of making your own experiments! Often, the recipes we end up creating are even better than the original!
Now, try for yourself!
By Marie-Eve, nutritionist, Dt.P.
Lower the Fat Content of Your Recipes is a post from Nautilus Plus. The Nautilus Plus blog aims to help people in their journey to fitness through articles on training, nutrition, motivation, exercise and healthy recipes.
Copyright © Nautilus Plus 2015
Articles in the same category