The Tops and Flops of Breakfast Cereals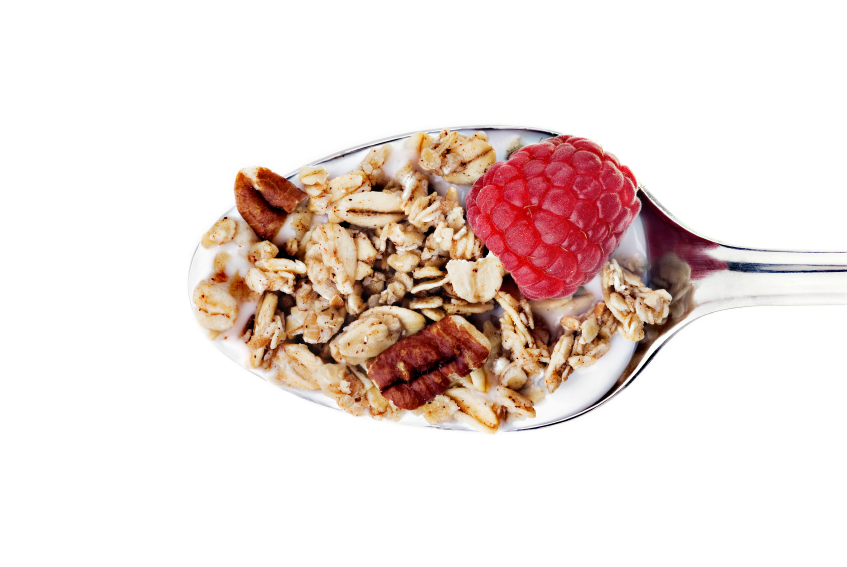 A bowl of cereal is THE ideal quick breakfast for busy mornings. Add some fruits and you will get a balanced and filling meal! However, it is important to choose nutritive cereals, i.e., rich in fiber and low in sugars. Fortunately, I compared them for you! So here are the best and worst breakfast cereals, as well as some choices that are acceptable.
The tops
These cereals contain at least 2 g of fiber AND 6 g or less of sugars per 30 g serving.
All Kashi cereals
All Kellogg's All-Bran
All General Mills Fiber One
Whole wheat Weetabix and Weetabix Alpen
Quaker Raisin Bran
Quaker Oatmeal and Corn Bran Squares
Quaker Life Multigrain
Quaker Muffets
General Mills Cheerios Multi-Grain
Post Shredded Wheat
Post Shreddies Original
Post Great Grains
Post Honey Bunches of Oats
Acceptable choices
These cereals meet at least one of two criterion, i.e., they contain a minimum of 2 g of fiber OR less than 6 g of sugar per 30 g serving.
Kellogg's Mini-Wheats
Kellogg's Rice Krispies
Kellogg's Special K
Kellogg's Vector
General Mills Cheerios Original, Honey Nut, and Chcolate
Kellogg's Muslix
Kellogg's Just Right
General Mills Oatmeal Crisp
Quaker Oatmeal Squares Maple & Brown Sugar
The flops
These cereals contain less than 2 g of fiber AND more than 6 g of sugars per 30 g serving.
General Mills Nesquick
General Mills Cinnamon Toast Crunch
General Mills Reese Puffs
General Mills French Toast Crunch
General Mills Golden Grahams Crunch
General Mills Lucky Charms
Quaker Captain Crunch
Kellogg's Froot Loops
Kellogg's Corn Pops
Kellogg's Krave
Kellogg's Frosted Flakes
Post Sugar-Crisp
Post Alpha-Bits
Post Honeycomb
Quaker Harvest Crunch*
*These cereals should be avoided, because even though they are acceptable, they contain more than 2 g of saturated fats per 30 g serving. Try our homemade breakfast granola recipe instead.
Finally, if you cannot find your own breakfast cereal in this list, do not hesitate to check if it meets the criterion listed in the article "Reading the Nutritional Labels: Child's Play!"
By Vanessa Martin