Help! What's for Dinner?
Help! What's for Dinner?
May 19, 2016 - By Nautilus Plus

4 minutes
Once again, you hear the age-old question repeated from the backseat of your car, each time more pressing than the last: "What's for dinner?" Luckily, your nutritionist can help you out!
In panic mode, you can devise a meal with all the leftovers from your fridge or freezer. Is it possible to prepare square meals with very little ingredients in record time? Stop picking your brains: yes, there are solutions! First, you need to find the following ingredients:
A source of protein: chicken, legumes, fish, seafood, eggs, meat, etc.;
A starch: quinoa, pasta, rice, potatoes, etc.
A variety of vegetables: bell peppers, tomatoes, mushrooms, spinach, cabbage, etc.
Season to taste.
Recycling food is such a great idea! The options are endless: frittata, pasta, warm or cold sandwiches, risotto, pizza, etc. Let your imagination take over within the guidelines of the healthy plate shown below.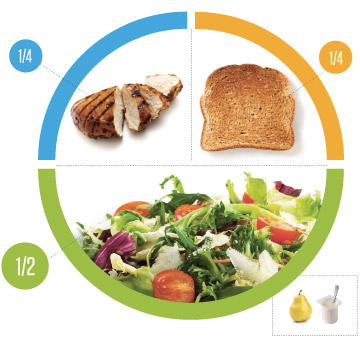 Source: defisante.ca
For those who still hesitate to take the plunge, here are some ideas for dinner recipes:
You can find more recipes in the 15-minute sections of these websites:
If you are more of the "mobile" type, try these apps:
Cookspiration, created by Dietitians of Canada (free), gives daily suggestions for every hour of the day, enough to inspire you when you need it most!
Radio-Canada's Danny Souper (free). Choose a recipe from the various themes offered, and chef Danny St-Pierre will guide you through the steps. It's as if he were right there with you in the kitchen, and every step is timed to ensure that the meal is ready by the end of his show (within 30 minutes)!
Once the storm is over, you have to get ready for the next evening when you'll be in a hurry. Here's some advice to avoid panic at quarter to five:
Prepare larger quantities and freeze leftovers if necessary. All you'll have to do is heat up and eat!
Make a list of recipes everyone loves, those classic recipes that have stood the test of time that you can easily default to if you are strapped for time.
Find inspiration every week. Take a few minutes to leaf through healthy recipes magazines or books and find suggestions that you will remember when looking for ideas. The Zero Diet 2 book proposes healthy and balanced meals approved by nutritionists. Are you more in sync with the digital age? With the Internet, the possibilities are endless! To make things easier for you, some websites even perform a screening of the week's recipes for you.
Plan ahead for the days to come and eliminate the risk of finding yourself in a tight spot.
Stock up on Zero Diet meals, including our famous Thai Chicken in Peanut Sauce, to ensure you always have a balanced meal handy!
If you use this advice, you won't have to wonder "What's for dinner?" ever again, without even resorting to home delivery! And you, what are your go-to recipes when you're strapped for time?
Dominique Longpré, P.Dt., nutritionist for Zero Diet
The Zero Diet brand is first and foremost the conviction that healthy eating is a primary factor to attaining a healthy weight and a balanced lifestyle. Thus, we offer nutrition counselling with nutritionists who are members of the OPDQ with our Zero Diet nutrition program in our centers and in companies. We have also developed a healthy frozen food product line that fulfills rigorous nutritional criteria as well as two healthy Zero Diet cookbooks.
Help! What's for Dinner? is a post from Nautilus Plus. The Nautilus Plus blog aims to help people in their journey to fitness through articles on training, nutrition, motivation, exercise and healthy recipes.
Copyright © Nautilus Plus 2016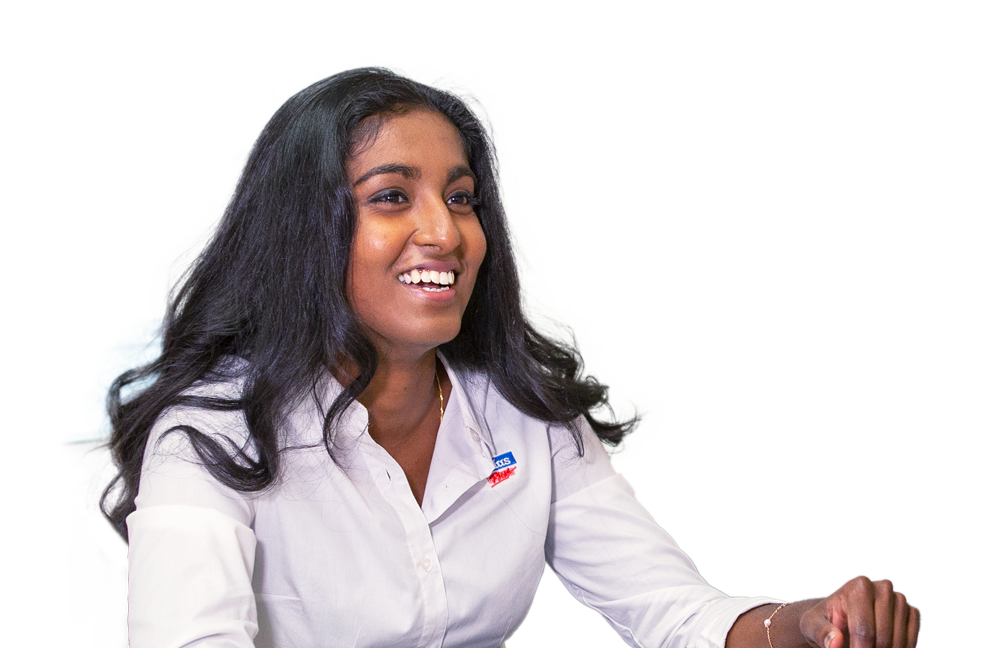 A session with a nutritionist will help you on your way!

Let's establish your nutritional goals together and get some expert advice!
Make an appointment
Articles in the same category