Guilt-Free Frozen Desserts! What's Best?
Guilt-Free Frozen Desserts! What's Best?
June 1, 2015 - By Nautilus Plus

3 minutes
Our hot and sunny summer is here at last! The mere thought of a nice, refreshing ice cream awakens the taste buds!
At this time of the year, many of my clients come and share with me the feelings of guilt they experience when they go to an ice cream parlour. The pleasure of eating is all part of good health though, and you absolutely shouldn't torture yourself with guilt. Savour each mouthful, but be reasonable!
The following recommendations will help you make the right choices wherever you are:
At the ice cream parlour
My colleague Vanessa has created a useful summary of the Halt at the dairy bar: moderation is always in good taste!
If you really want to go an ice cream parlour, why not treat yourself to a small cornet of ice cream that will have little impact on your daily calorie intake. Not only you'll enjoy it, but also it will help you avoid an emotional binge later.
Your choice of frozen dessert can make all the difference. You'll see that the worst choice contains 10 times more calories and 15 times more sugar than the best choice (1,150 calories and 150 g of sugar versus 100 calories and 10 g of sugar).
At the grocery store
Iced yogurt* is often a good choice, but are sometimes loaded with sugar.
Read the label and look for ≤ 12 g of sugar and ≤ 2 g of saturated fat per 125 ml portion.
Examples of good choices:
Coaticook: Old-fashioned Iced Yogurt, all flavours, and Greek Iced Yogurt (very good list of ingredients).
Chapman's: Following flavours (non-exhaustive list): Dutch chocolate, maple & nut, chocolate mint…
Iced dessert bars* are also a pretty safe choice as they are quite small (about half a cup).
Examples of good choices:
Chapman's: Iced yogurt bars
Compliments balance-équilibre: Greek yogurt bar
*Beware of long lists of ingredients, many of which may be food additives and of the "no sugar added" claim as this may indicate that the item contains sugar substitutes.
Sorbet has no fat but may be very high in sugar, while containing less protein than other iced desserts. Check that the list of ingredients has real fruit at the top and is very short.
The only brand of sorbet found with fruit at the top of the list:
At home
What could be better than homemade desserts? They are usually better for you, nutritionally speaking, and contain fewer food additives. Here are four recipes for succulent, nutritious desserts:
My favourite: Homemade Peanut Butter, Banana, and Chocolate Ice Cream! from Nautilus Plus. This ice cream is just as good without the peanut butter!
Sorbet aux petits fruits from Cuisine futé, parents pressés (in French only).
Sandwichs glacés from Cuisine futée, parents pressés (in French only).
Smoothie aux bananes, beurre d'arachide et chocolat from Trois fois par jour (in French only).
What is your favourite dessert?
By Karine Séguin, Nutritionist, P.Dt.
Guilt-Free Frozen Desserts! What's Best? is a post from Nautilus Plus. The Nautilus Plus blog aims to help people in their journey to fitness through articles on training, nutrition, motivation, exercise and healthy recipes.
Copyright © Nautilus Plus 2015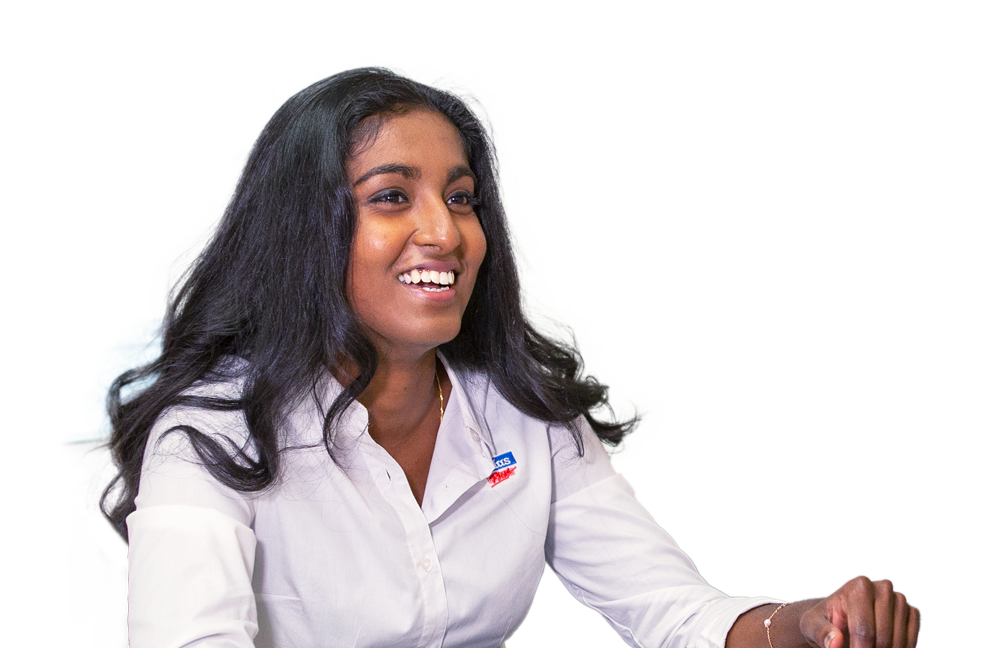 A session with a nutritionist will help you on your way!

Let's establish your nutritional goals together and get some expert advice!
Make an appointment
Articles in the same category