French Toast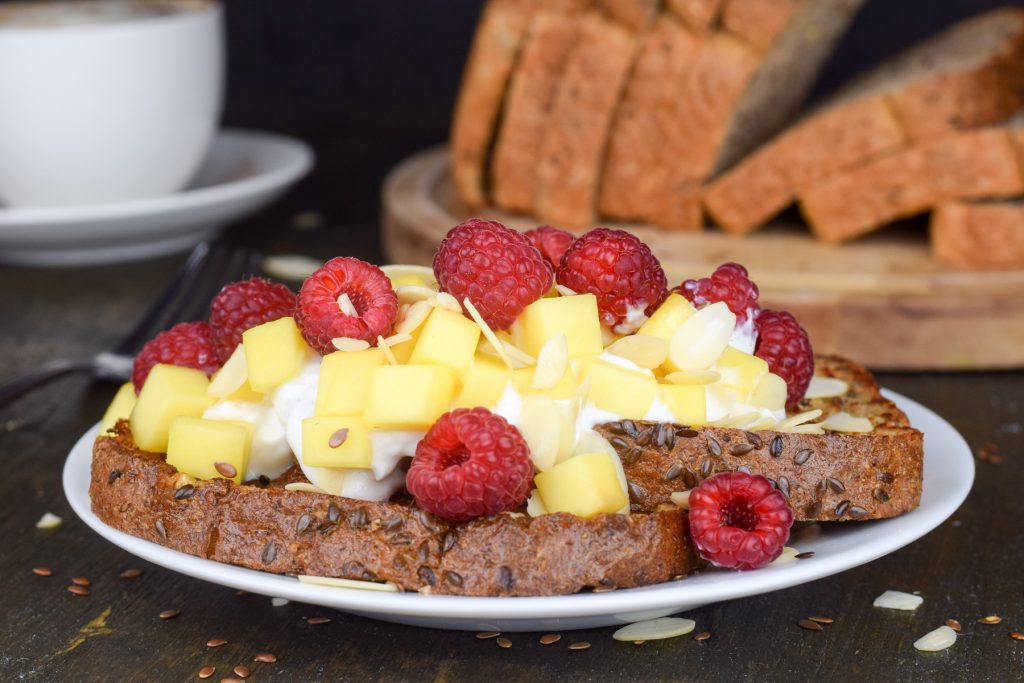 Preparation: 5 minutes
Cooking Time: 5 minutes
Portion: 1
Each serving of this recipe contains:
422 calories | 59 g carbohydrates | 28 g proteins | 9 g fat
Ingredients
½ cup (125 ml) pasteurized liquid egg whites
2 tbsp (30 ml) 1% milk
1 tsp (5 ml) vanilla extract
2 slices whole grain bread Bon Matin Festin de grains
¼ cup (60 ml) 0% vanilla Greek yogurt
1/3 cups (100 ml) fresh raspberries
1/3 cup (100 ml) mango, diced
1 tbsp (15 ml) flaked almonds
Directions
In a large bowl, beat the egg whites, milk, and vanilla.
Soak the bread Bon Matin Festin de grains in the egg mixture and cook in a non-stick pan until both sides are well done.
Top with yogurt, raspberries, mango and almonds.
Bon appétit!
Alyssa Fontaine, nutritionist for Zero Diet (Recipe from the Zero Diet cookbook)