Find out the seasonal trends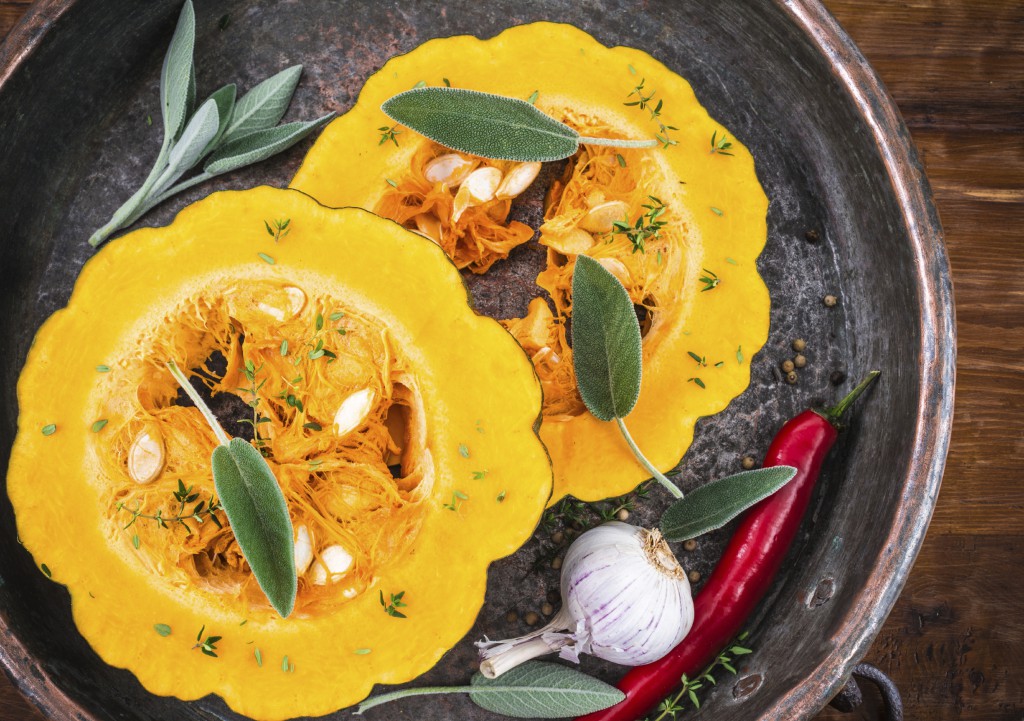 How important are fruit and vegetables in your nutrition? Do you have a hard time integrating them in your menu? Is your intake low because you think that they lack flavour?
I found a Web site that showcases fruit and vegetables that are in season each month: www.fruits-legumes.org. This tool is super easy to use, and it will help you save a few bucks on your grocery bill!
Fall season is fast approaching, and it's THE perfect time to cook some hearty meals! Fall is also synonymous with root vegetables and squashes: pumpkin, spaghetti squash, winter squash, butternut squash, etc.
Here are two of my favourite, yet simple recipes for some homemade comfort:
Spaghetti squash with homemade meat sauce
To bake the squash, cut it in halves, take out the seeds, and put each half upside down on your baking sheet. Preheat the oven to 350°F and bake for 30-45 minutes. The squash is cooked when it flakes easily with a fork.
Pour over your favourite sauce (meat-based or prepared with lentils), and your meal is ready to eat! Make sure you serve it with a salad or raw vegetables.
The sauce will be your source of protein, and if you want to eat some starch for dessert, the spaghetti squash will save you a few calories!
Carrot-pineapple cupcakes glazed with yogurt icing, found on page 181 of the Zero Diet 2.
This delicious recipe contains only ½ starch, ½ fat, and 1 sugar!
Feel free to find recipes on your own to prepare your food. The best advice I can give you is to EXPERIMENT! Another advantage of squashes is that they are easy to prepare.
Now, all you have left to do is to snuggle into a blanket and enjoy fall season!
Marie-Eve Nadeau, P. Dt.