Foods and Organs… So Much Alike!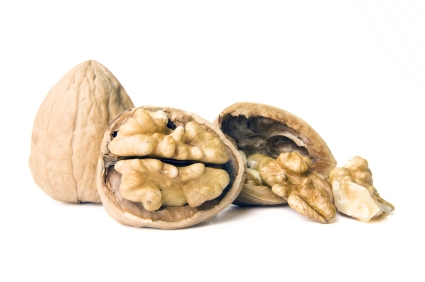 Have you ever noticed how certain foods are strangely similar in shape to some of our own organs? A few months ago, a colleague of mine made me read a column titled God's Pharmacy, which used this similarity to explain the role of nutrients. This article inspired me to share with you the three most striking comparisons…
The tomato is the portrait of the heart
Cut a tomato in half and look at the inside part: heart-shaped, red, with distinct chambers! Moreover, the tomato owes its color to lycopene, an antioxidant also found in watermelon, grapefruit, and papaya. According to the Heart & Stroke Foundation of Quebec, antioxidants could prevent heart disease by reducing cholesterol oxidation in the bloodstream. Before you run off to the local market to buy a full crate of tomatoes, you should know that ALL vegetables and fruits contain various antioxidants. Consume at least 5 servings each day, and vary their type to get the maximum benefits!
Walnuts look like miniature brains…
Once shelled, walnuts are made of two parts connected through their center, just like the hemispheres of our brain! Even more surprising is the fact that these nuts contain polyunsaturated fats of the omega-3 group (those we also call good fats), which contribute to the development of the brain, nervous system, and eyesight. The problem is that omega-3 fats from plant sources (walnuts, as well as the oil and seeds of linseed, hemp, soy, etc.) cannot be used as efficiently by the body as those from marine sources, i.e., fatty fish (salmon, herring, mackerel, trout, etc.). You should prefer the latter, but walnuts can still help us meet our polyunsaturated fats requirements.
…and red beans like a liver!
The liver is responsible for eliminating cholesterol, thanks to the bile it produces. Red beans, also called red kidney beans, can also help reduce cholesterol. Their soluble fiber binds to cholesterol, preventing our body from absorbing it, and other legumes (chickpeas, lentils, soy, Lima beans, white beans, etc.) act just the same! Add-them to your soups, salads, spaghetti sauces and chili, or puree them to create a delicious spread!
By Vanessa Martin