FOR THOSE UNDER 16
Regular exercise is essential for young persons, so Nautilus Plus has designed a package especially for those under the age of 16. The Gym Cool service initiates adolescents to the benefits of training, in a stimulating environment, using supervised programs designed to accommodate developmental factors. Minimum age: 12.

Consult with a personal trainer
A personal trainer is a must for helping you reach your goals. Receive a personalized, made-to-measure training program, a variety of exercise suggestions, advice, support, and motivation, all to help you stay the course and see your goals come to life.

BODË test
Have a BODË test done to determine your % of body fat, basal metabolism, muscle mass in your arms, legs and trunk, level of hydration, and ideal body composition for a healthy weight.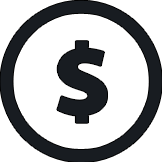 Tax credit available
As a parent, you can take advantage of the federal government's Children's Fitness Tax Credit for the under 16 age group. For details, go to: http://www.cra-arc.gc.ca/gncy/bdgt/chldrnsftnss2014-eng.html
This program includes:
Fitness appraisal, regular or advanced (included in certain packages)
BODË express tests
Training sessions with a personal trainer