News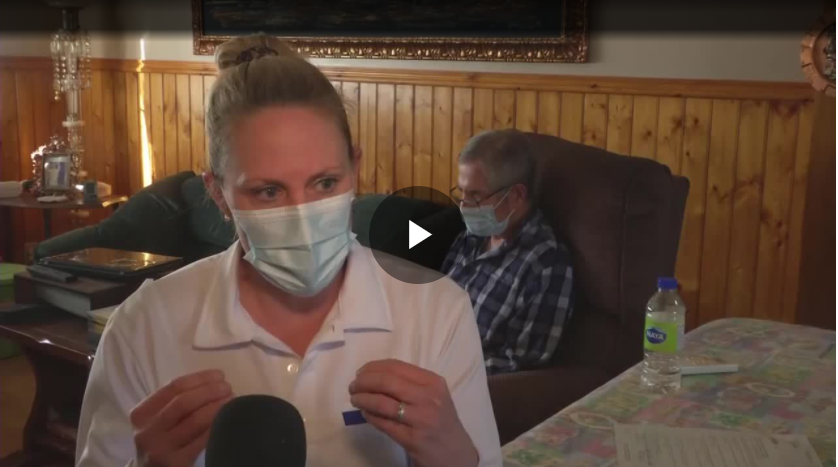 Nautilus Plus kinesiologists get our seniors moving!
The Integrated Health and Social Services Centre (CISSS) of the Montérégie-Est recently set up a unique partnership with Nautilus Plus to prevent physical deconditioning in the elderly. For months, seniors have been isolated to protect themselves against the COVID-19 virus, meanwhile their health is deteriorating. To get them moving again, Nautilus Plus kinesiologists visit them in their home or the seniors' residence (RPA) and help them perform simple exercises.
Nautilus Plus is proud to contribute to this truly creative initiative that provides real service to the population!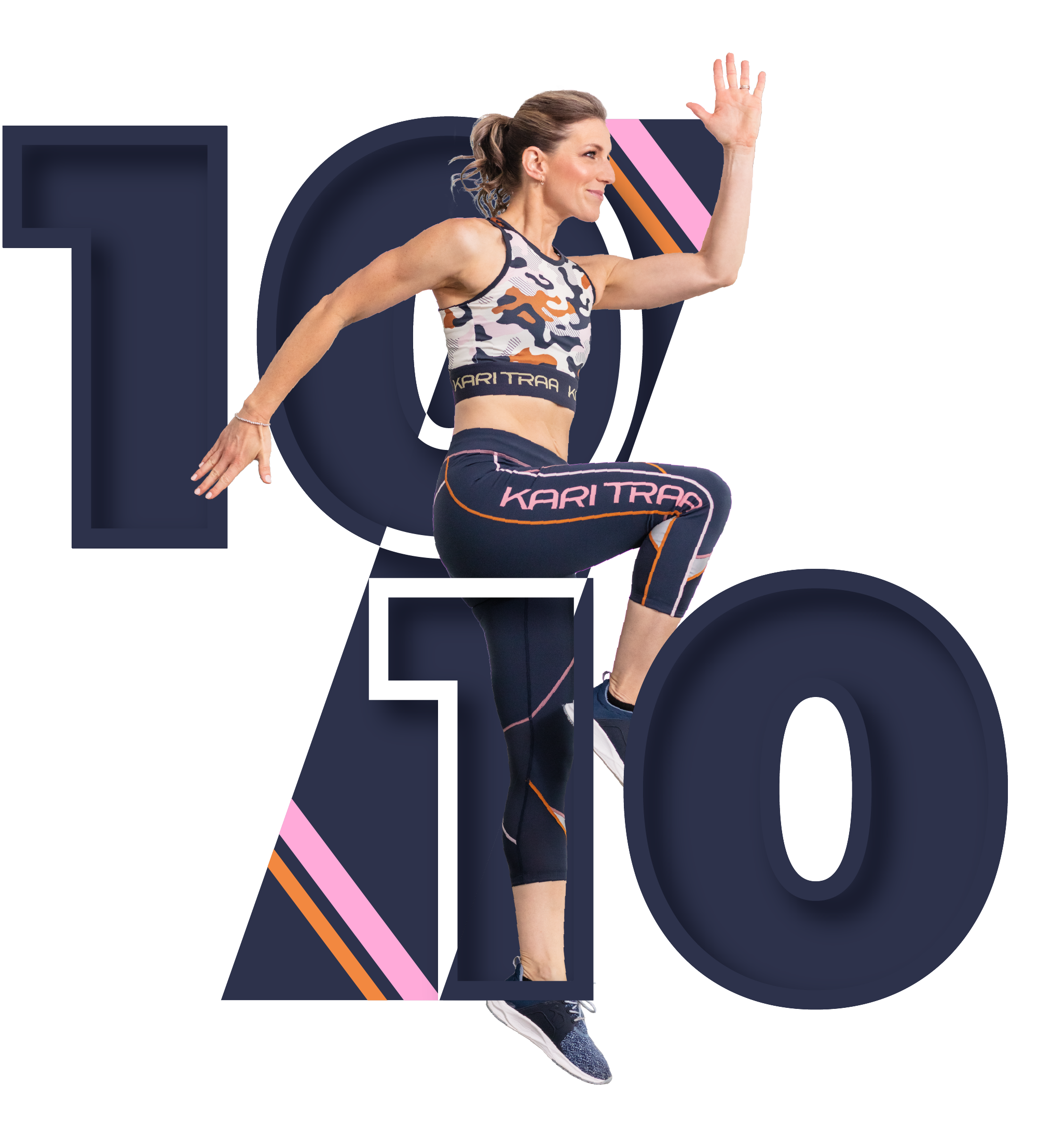 The new 10/10 training program by Karine Larose
Here is Karine Larose's new training program: 10/10! The best way to get active every day!
No time to exercise? The number one excuse for not working out doesn't hold up anymore! With Karine Larose's 10/10 program, discover how workouts of only 10 minutes can be effective! Discover 10 varied workouts of 10 minutes each. The diversity offered guarantees unparalleled motivation!
Here are the 10 workouts:
Morning yoga
HIIT cardio
Abdominal circuit
Cardio Boxing
Upper body circuit
Cardio Abs
Lower body circuit
Mat stretches
Bodily activation
Full body toning
Discover the 10/10 training program exclusively on the Ultime Fit online training and nutrition platform (im French only).
How to do the workouts? Several options are available to you:
SINGLE SESSION – You can choose to do one session per day. Then slowly increase the number.
MULTIPLE SPLIT SESSIONS – Accumulate 20-30 minutes of training per day. You can decide to do 2 or 3 workouts per day, but at seperate times (one in the morning, one at lunch time and one in the evening)
MULTIPLE SESSIONS COMBINED – You can combine the desired workouts consecutively, one after the other (or even repeat the same session) to make it a complete workout of 20-30-40 or even 60 minutes!
It's up to you to create your own 10 out of 10 routine! However, Karine has concocted a 30-day program for you which will lead you to increase the duration of your daily workouts gradually during the month. When more than one session is scheduled, you can do them consecutively or at seperate times. The goal is to complete the indicated number of workouts each day. Every minute devoted to activating your body helps improve your physical and mental health! Never underestimate the impact that a few minutes of exercise can have on your health.
The important thing is to be active every day and with the 10 /10 program, there are no more excuses!
Understanding COVID-19 with DR. Richard Béliveau
Biochemistry and scientific research have never been more talked about than since the beginning of the COVID-19 pandemic, and that's a good thing! Since March, Dr. Richard Béliveau, Scientific Director of the Chair in Cancer Prevention and Treatment at UQAM, has joined the discussion with his column in the Journal de Montréal. The development of vaccines, the impact of chronic diseases and excess weight, different mortality rates in men and women, the use of convalescent plasma: he has covered a wide range of topics.
Click here to read Dr Béliveau's articles (french only)
Supported by Nautilus Plus since 2008, the Chair in Cancer Prevention and Treatment focuses on the anti-cancer effects of food to prevent and fight against the development of the disease. Thanks to his work, we now have a better understanding of the impact of physical activity and certain foods on cancer prevention. A treatment for brain cancers, developed by the Chair, is currently undergoing clinical trials. Contribute to the Chair in Cancer Prevention and Treatment by donating online.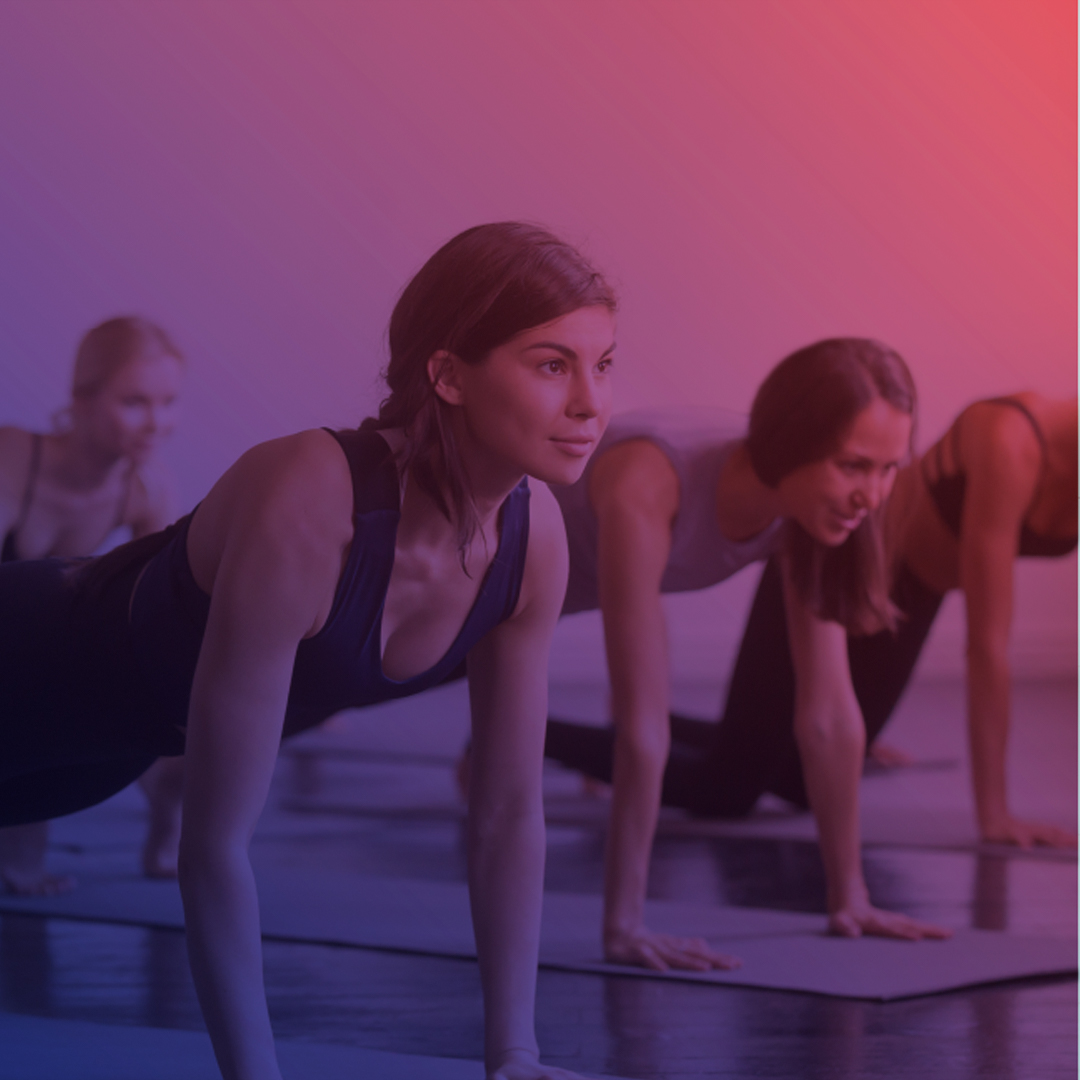 Open house – group classes
Nautilus Plus opens its doors!
From February 1 through 9, 2020, we invite you to try our group classes for FREE in the Nautilus Plus club of your choice!  It's the perfect time to try that new class your friends are talking about! And why not take them along? It's FREE!
You're not quite sure which class you should try? Try them out according to their availability in the club nearest you.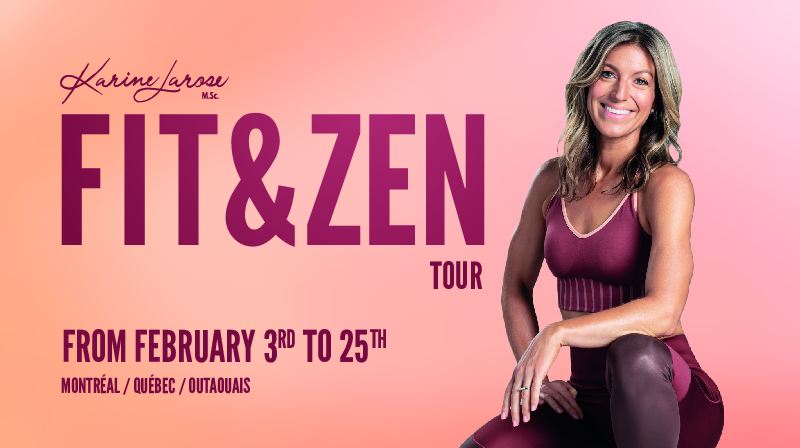 The Karine Larose Tour – February 3 to 25, 2020!
In order for you to find out more on her brand new « Fit et Zen en 3 semaines » program whicjh is available on Ultime Fit and on DVD, Karine Larose will be touring several of our clubs! This is your chance to meet her and find out all you need to know about her workout programs.
Register to the meet-and-greet and bring your friends along for free! First to arrive, first to register! See you in our clubs.