News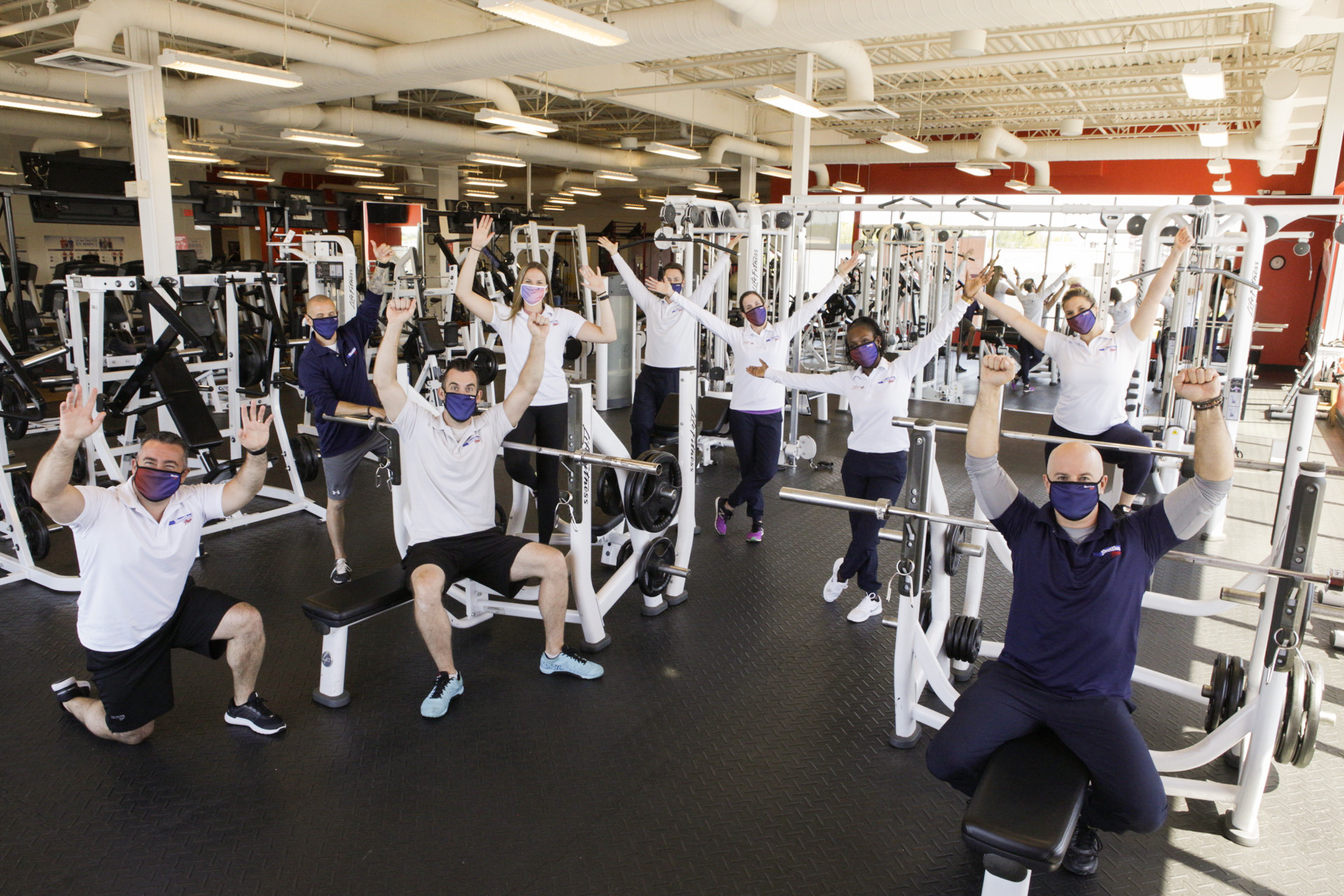 Official reopening of our Nautilus Plus clubs
It's official, the long-awaited announcement was made on Wednesday June 17. It is therefore with great pleasure, that we confirm that our network will officially reopen on Monday, June 22. All details on our preventive measures will be communicated to you shortly.
We are ready and waiting for you!
Can't wait to see you again … finally!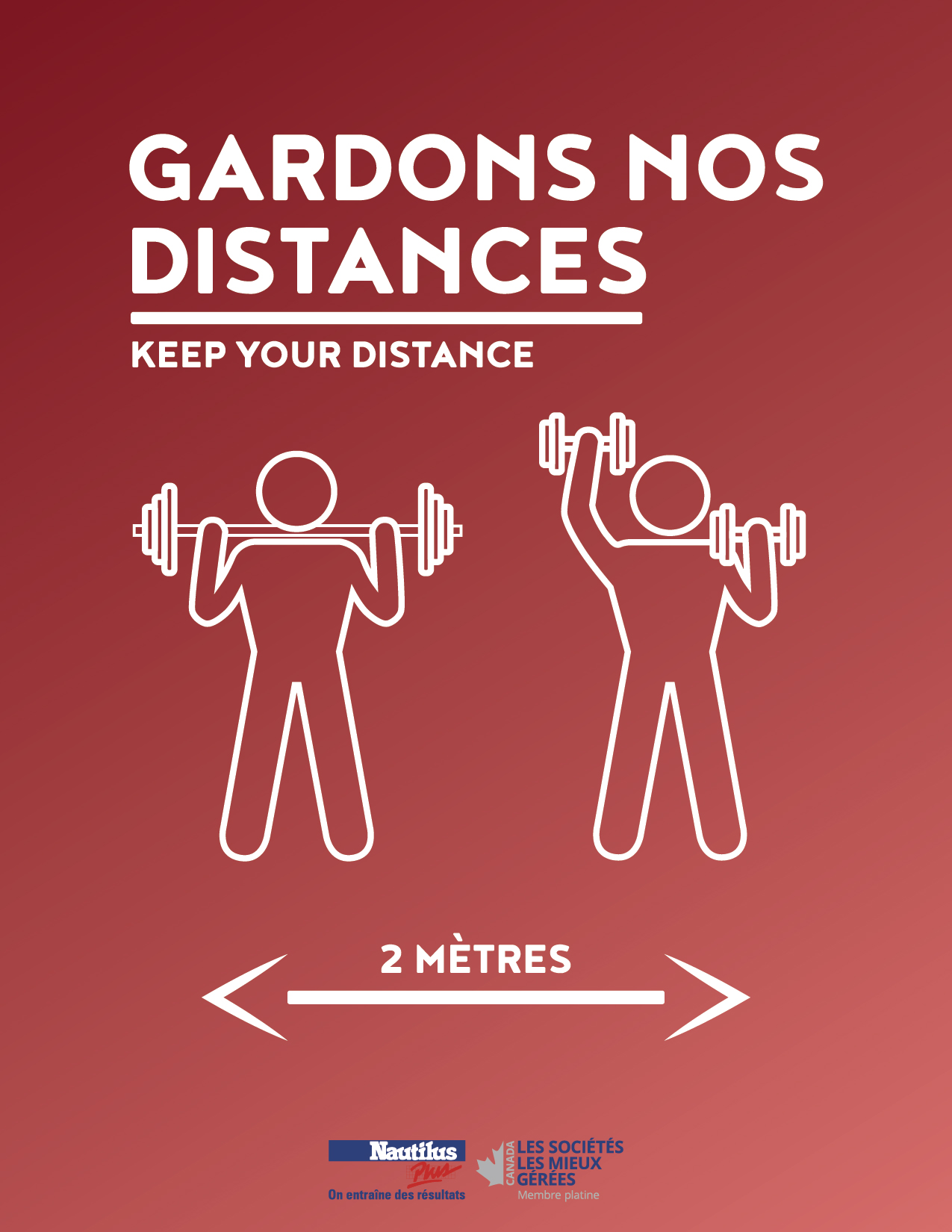 We will be ready to welcome you safely!
Dear members,
Like you, we are impatiently looking forward to reopening our centers. We are working hard to put everything in place to offer you a clean and safe environment while respecting the directives issued by the government authorities. In the government's deconfinement plan published on May 25, gymnasiums and training rooms are among the sectors of activity included in the subsequent phases of the deconfinement plan however, an official reopening date has not been announced.
As you know, being in good health remains the best way to prevent disease and reduce our vulnerability to pandemics like the one we are currently living together. Despite these unprecedented circumstances beyond our control, we remain fully committed to the pursuit of our mission which is to actively participate in your well-being and improve your health and quality of life.
REOPENING PLAN
In addition to encouraging responsible behavior on the part of all members and employees, our reopening plan includes the implementation of several health measures, including:
The installation of a sink in the training area to facilitate handwashing;
The installation of protective plexiglass at the reception and the consultation tables;
The spacing of the cardiovascular workout equipment to respect social distancing;
The addition of cleaning product bottles allowing you to clean your equipment;
Many other measures that will be announced soon which will ensure your safety while simplifying your workout experience as much as possible.
Listed below are some key elements, developed during the period of closure, which are expected to be launched shortly:
NEW: Online consultation and coaching sessions with our kinesiologists and nutritionists thanks to the new teleconference feature found on the Nautilus Plus customer monitoring software, powered by Hexfit. The competence, enthusiasm and invaluable advice of our professionals will remain available in person, and henceforth will be accessible remotely, wherever you are! We will notify you when the new service is officially launched.
NEW: Real-time traffic information in our centers. To ensure a secure level of traffic, our center entry and exit recording system is optimized to give you access to the occupancy rate, in real time, of our network centers. Before leaving for the gym, from now on, you can consult this useful information on the Nautilus Plus mobile app or website.
NEW: Almost all of our paper documents, including contracts, will now be sent electronically, reducing physical contact and taking an additional initiative to protect the environment!
We are grateful for your understanding and your patience during this period of closure imposed by our government for the common good. Our teams are looking forward to welcoming you soon in our centers. Rest assured that all of our employees and your club manager will be at your disposal to ensure that your experience remains comfortable, simple and positive. We are here to listen to you and respond to your concerns. If you have not already done so, we remind you to consult the FAQ document to find answers to your questions.
We hope to see you again very soon!
The entire team at Nautilus Plus
COVID-19 – UPDATE MARCH 25, 2020
Dear members,
The present circumstances (covid-19) challenge us to adapt and we look forward to keep you updated on the situation. Therefore, a word from our President was emailed to all our members Monday March 23, 2020. For all information concerning our temporary closure, we invite you to log on to "Frequently Asked Questions" section available on the website's main page. Additionally, our customer service agents will make every effort to respond in a timely manner should you have any additional concerns.
To maintain a healthy lifestyle, we also strongly encourage you to take advantage of the ULTIME FIT online training platform, included in your subscription. Join our active community and online users today. Enjoy our library of exercise programs and workout videos developed by our kinesiologists, discover our meal plans, as well as more than 300 healthy recipes approved by our nutritionists. You will also find relaxation techniques in our meditation sessions, which could prove to be particularly useful to help relieve the stress caused by the current crisis.
As an additional offer, you will find on our website's main page a video offering a daily workout and, two exercise and nutrition articles. This free video is available to all, so let's virtually connect, during this period of isolation, by training together. These initiatives will support you with useful information and help you stay fit during this period of confinement.
We wish to thank you for your trust and for remaining loyal to your local health facility during this period of temporary closure.
We look forward to seeing you back in our centers; please take care of yourself and your loved ones, and may we remain united as to overcome this challenge together.
MANAGEMENT
*** To address any unanswered questions in our Frequently Asked Question, please contact our customer service at  info@nautilusplus.com
COVID-19 – Compensation for all our members
Since the closure of our branches, we would like to sincerely thank all of our members for their understanding, cooperation and patience. We are fully aware that many have questioned how Nautilus Plus would compensate for this period of closure, a duration which remains unknown.
We are pleased to announce that each member will have their contract extended for a period equivalent to that of the closure of the centers. Although the exact duration of the imposed closure remains uncertain, Nautilus Plus is committed to offering the entire time of restricted access to our facilities, at the end of your current subscription. Concretely, the suspension of the contract during the period of closure will result in an extension of the subscription to complete the period provided for in the contract. The expected payments of the contract will be perceived without interruption according to the terms of the agreement. Consequently, all members will fully benefit of the total duration of the contract.
We encourage you to please take care of yourself and your loved ones.
Nautilus Plus is looking forward to welcoming you back in our clubs healthy.
MANAGEMENT
TUESDAY MARCH 17, 5:00 PM – COVID-19
Dear valued members,
In this critical and unprecedented context, we have adopted a cautious approach so as to avoid making hasty decisions that may seem to satisfy the immediate needs of our members but that can potentially jeopardize our ability to make it through this difficult time in the short, medium, and long term.
No one knows how long the mandatory closure of our clubs will last. In the best interest of all concerned, our employees, our members and our company, we are focused on avoiding hasty promises that could potentially compromise our employees and the survival of our company. We are very aware of the temporary inconvenience this situation causes and rest assured that we understand. We are managing this crisis in stages based on its progression and instructions and guidelines set by our government.
IMPORTANT: For all our members with upcoming payments for counseling/coaching services, please note that as of now, no payments will be made; everything will be put on hold until our clubs reopen. We assure you that, as of the publication of this announcement, all measures were already in place and no action is required on your part. We would have liked to advise you sooner, but as mentioned earlier, we prefer to err on the side of caution and carefully weigh each decision for the better good of all.
For the sake of clarity and transparency, we have created a "Frequently Asked Questions" section in order for you to get responses to questions you might have on your membership during this crisis; we insist on reiterating that our current positions are determined in the best interest of our employees, our members and our company.
In regards to our recent invitation to take advantage or discover the many resources available on ULTIME FIT, we are pleased to say that many members have joined the group in the past 24 hours. If you haven't already done so, we once again urge you to give us a try and discover the value, amount, and quality of the content found on this online training platform. Watch the video for the log in procedure and description of the fitness platform.
We are committed to our company, our employees are experiencing this crisis with us, and we need our members to support every effort and decision we make that will allow us to welcome you back through our doors as soon as we are authorized to do so.
Our entire team thanks you for your understanding.
Management