Nutrition Webinar Series
Understand and integrate plant-based nutrition
with Alicia Vigeant
Would you like to integrate more plant-based foods into your diet, but don't know how to go about it, or are you afraid you're missing out? This nutrition 6-session nutrition coaching program on plant-based eating will help you discover how to integrate plant-based foods into your daily routine in a healthy, simple and tasty way. You'll be able to easily integrate what you learn into your daily routine, whether you're new to plant-based foods or have been a vegetarian for a long time!
Offered in French only.
OBJECTIVES
Learn all about the different types of plant-based food and their benefits.
Discover plant proteins, their nutritional value and get tasty ideas for using them easily.
Stop worrying about how to adopt a personalized plant-based diet that's balanced and meets all your needs.
Make plant-based eating tasty and simple with delicious products and inspiring resources.
What's includes
6 weekly live online sessions of 45 to 55 minutes each, hosted by Alicia Vigeant Dt.P. nutritionist (pesco-vegetarian for many years). Replay available within a week of broadcast.
Each session includes a question-and-answer session.
A participant's workbook containing summary sheets, recipe ideas and much more, so you won't forget any of the content.
Webinars Content
Exploring plant-based diets
+
You'll explore the different types of plant-based diets so you can choose the one that's right for you. You'll learn about the benefits of plant-based diets for your health, the environment, animal welfare... and your wallet!
You'll discover your protein requirements and see how to easily meet your needs so you don't run out of energy and your body is well nourished. You'll get original, tasty and simple ideas for varying your protein sources.
Reduce the risk of nutritional deficiencies
+
Learn about your nutrient requirements and how to consume all the nutrients you need for good health, all without breaking the bank! You'll also learn more about the need for supplements.
Reinvent your favourite recipes
+
To help you keep your cooking classics as you go vegan, you'll discover how to replace animal products with plant-based products in your favorite recipes, without compromising on taste!
Simple, tasty essentials for the vegan pantry
+
You'll discover essential products to have on hand at all times and tasty recipes for easily integrating more plant-based foods into your daily routine.
Understanding and integrating plant-based nutrition
+
An enriching session to consolidate what you've learned, with the option of revisiting a topic in greater depth, asking even more questions or tackling a new subject, as participants choose.
DATES AND PRICE
START OF WEBINARS: First session will take place on October 18, 2023.
The sessions will take place EVERY wednesdays at 19:00, for 6 weeks.
END OF WEBINARS: The last session will take place on November 26, 2023.
$ 225.00
Insurance receipts will be issued
Reserve your place now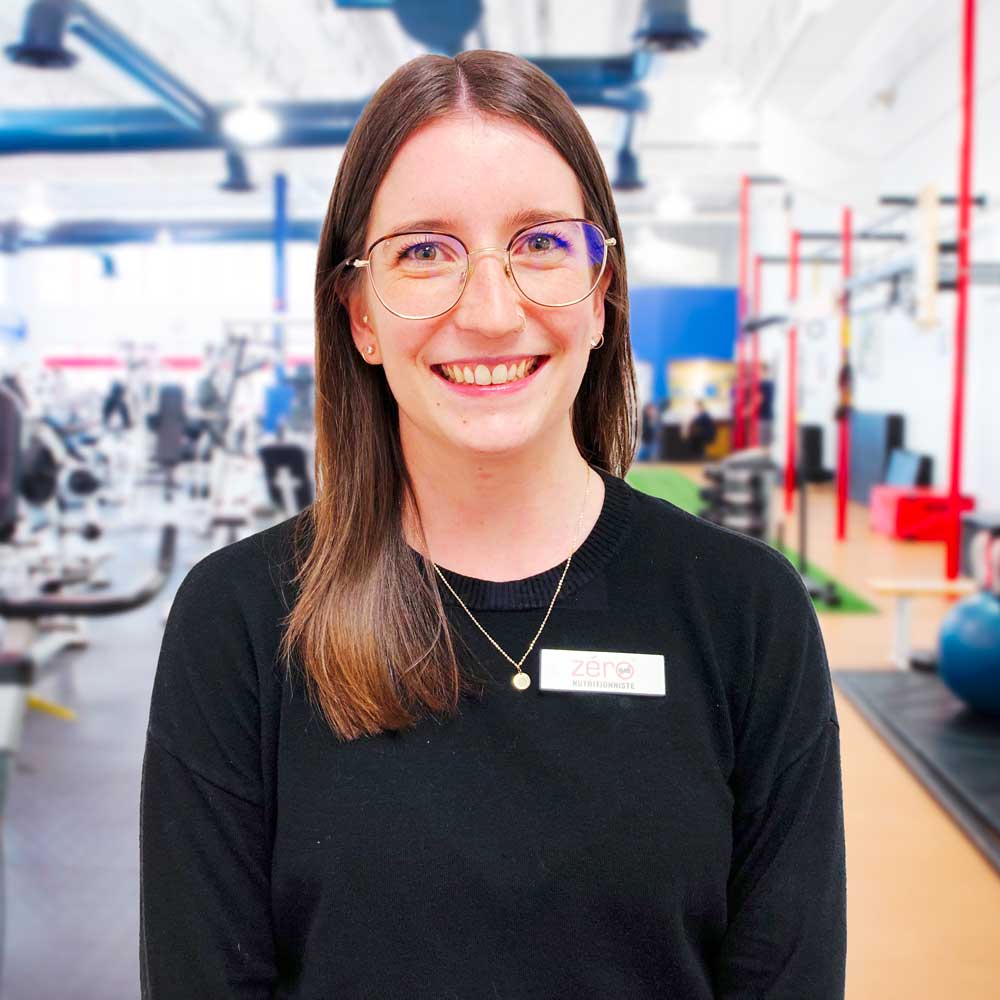 Alicia Vigeant
Nutritionist at Nautilus Plus and a 2019 graduate, Alicia is driven by a desire to share her love of food with you. Improving your lifestyle and your relationship with food are her main interests. Whatever your goals, she will accompany you in a simple, fun and caring way.