Nutrition Webinar Series
At peace with my food and my body
with Dorothée Buteau-Poulin Dt.P., M.Sc. (kinésiologie)
This 12-session webinar series proposes an approach based on intuitive eating and addresses the diet culture and its impact on individuals. It will help you reconnect with your body's basic needs (physical, emotional and social), become more aware of your body's signals and discover the pleasure of eating, and thus, to improve your relationship with food and your body.
*Webinars offered in French only.
OBJECTIVES
Understand the culture of diet and scientific facts about voluntary weight loss
Learn to recognize and respond to the food police
Better understand the internal signals regulating food intake and rediscover the pleasure of eating
Develop tools other than food to experience feelings without guilt
Learn to appreciate and respect your body
What's includes
12 live online nutrition sessions, 45-55 minutes each, hosted by Dorothée Buteau-Poulin nutritionist (available deferred for one-week period)
12 weekly live Q&A periods following each of the nutrition sessions
A complete guide for participants
An exclusive access to the Facebook community, moderated by a nutritionist, where participants can connect, discuss and motivate each other
Webinars Content
Diet Culture: Identifying and Demystifying It
+
Learn about diet culture is and how it manifests itself in your daily life.
Health and Weight: Clarifying Right from Wrong
+
Learn scientific facts about voluntary weight loss and its effects on overall health.
Resolving Your Ambivalence About Weight Loss
+
Understand the stages of behaviour change, how to question and resolve your ambivalence.
Discovering intuitive eating
+
Learn the basic facts and the ten principles of intuitive eating as well as how it can influence your life.
Counting Your Nutritional Policy
+
You will learn to recognize the nutritional police and to work on your inner discourse of food dichotomization and cognitive restriction.
Taming your hunger in all its forms
+
Understand the biology of hunger and the different types of hunger
Connecting to Fullness and Satiety
+
Understand the biology of satiety and the difference between fullness and satiety
Reconciling with the pleasure of eating
+
Learn about the two types of eating pleasures and how the pleasure of eating can influence your eating behaviors
Progressing in the Body Image Continuum
+
Learn about the body image continuum and how to navigate through it
Eating your emotions is human!
+
Learn about emotional eating, its continuum and how it is triggered
Packing up your toolbox to experience your emotions
+
Learn to experience your emotions in different ways, including food, with more kindness
At peace with your food and your body
+
You will learn about the principle of compassionate food and genuine health. A recap of the key topics from the previous webinars will be presented. Participants will evaluate their progress by comparing their initial questionnaire to the final assessment.
DATES AND PRICE
START OF WEBINARS: First session will take place on September 26, 2023.
The sessions will take place EVERY tuesdays at 18:30, for 12 weeks.
END OF WEBINARS: The last session will take place on December 17, 2023.
$ 399.00
Insurance receipts will be issued
Reserve your place now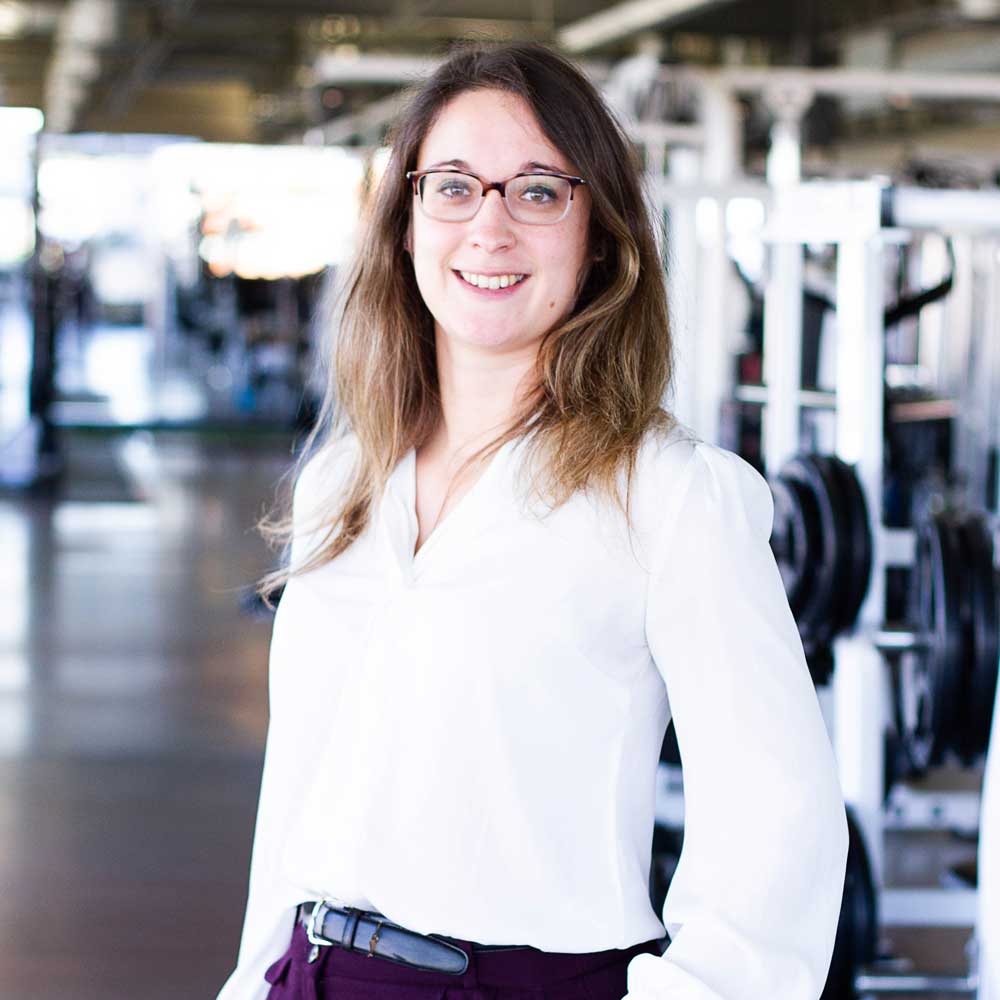 Dorothée Buteau-Poulin Dt.P., M.Sc. (kinésiologie)
A passionate Nutritionist and a holder of a Master's degree in Kinesiology, Dorothée is driven by her desire to support her clients in making significant changes in their lifestyle and relationship with food. Her clients particularly appreciate her non-judgmental listening, her strategic planning of realistic goals, and her approach in exploring underlying motivations for change.
THE 10 PRINCIPLES OF INTUITIVE EATING
Discover the fundamental principles of intuitive eating in this information-packed video, hosted by our nutritionist Dorothée!
(video in French)