Membership at $9.50 every 2 weeks, that's only $247 for one year!
Unlimited nights and week-ends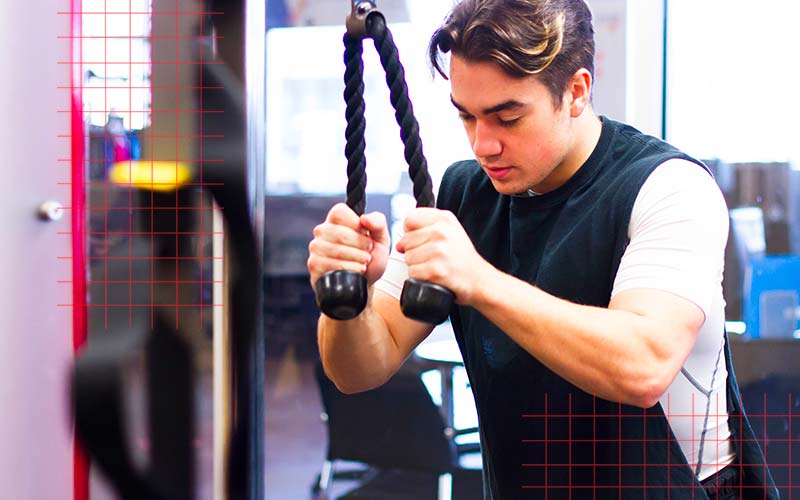 You are 25 years old and under? This is a great offer for you!
Yes, never seen before at Nautilus Plus! Take advantage of an annual membership at Nautilus Plus for only $9.50 per 2 weeks, that's only $247 for a year*!
You will have access to our centers every night of the week from 7 p.m. until closing time and every weekend.
Here's what your membership includes:
Access to all our locations
A free session with a personal trainer or a nutritionist ($60 value)
2 Bodë Express tests to assess your body composition ($64,90 value)
A variety of group exercise classes
A Nautilus Plus mobile app exclusive to members
12 free adaptive training programs
Access to the ULTIME FIT online training and nutrition platform ($129 value)
Complete locker rooms and more!
Invite your friends to come train with you, at this price, they won't be able to refuse!
Hurry, because this offer will be available for a short time only.
Buy your membership online now. *You must be 18 years of age or older to subscribe online. If you are 18 years or ender, please come to the branch with a parent or legal guardian to purchase your membership.
*Certain conditions apply. This offer is only available to youth 25 years old and under. Offer valid for a limited time only. Taxes apply. Applicable on the regular annual membership without Boomerang credits. Purchase valid online and in-store. This membership offers unlimited access to the entire Nautilus Plus branch network with limited access hours from Monday to Friday, between 7 p.m. and closing time, and unlimited access during business hours on Saturdays and Sundays.
Find my Nautilus
A network of centers across Quebec
Find my gym
Group classes

Unlimited selection of group classes for all fitness levels!
Classes schedule