The World of Consumerism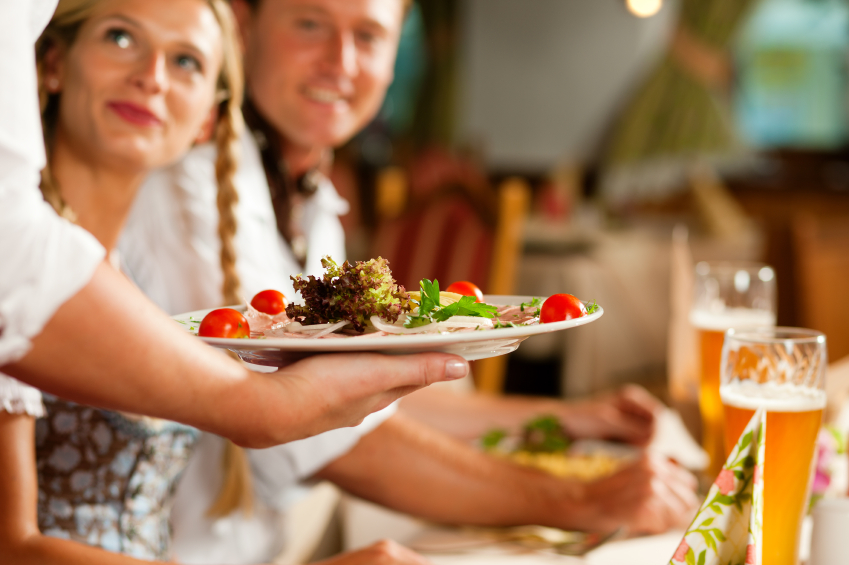 Did you know that, on average, you have to make 250 dietary choices every day? This is both surprising and worrying, because in this era where retailers and restaurants supersize their products, it's hard to make choices that match your appetite!
Although this is practice is more widespread in the United States, the notorious combos and trios have still been deeply rooted in the Canadian food supply for more than two decades… even in movie theaters!
Through this gigantic quantity of food, how can you know how much you actually need to eat to meet your needs? Here are some useful tips to help you take control over the size of your servings.
At the restaurant
Choose moderate servings when available.
Share your meal with someone, and add a soup or a salad to complete it.
You are offered a starter or dessert for a fraction of the price? Ask yourself if you are really that hungry!
When eating at a buffet, leave empty spaces on your plate, and only allow yourself a second serving, no more. Choose as much vegetables as possible.
Don't feel like you have to empty your plate. A serving of pasta that is too generous, or leftovers from an Asian stir-fry are perfect for a doggie bag that you can use for lunch the next day….
At home
Reduce the size of your tableware. By eating smaller servings, you will consume up to 30% less calories. Interesting, isn't it?
Before you decide to eat dessert, opt for a good fruit-based herbal tea. This hot beverage will immediately suppress your appetite. Ten minute later, you can decide if you still want to eat dessert. My personal favourites are sold by Davids Tea, but you're free to find your own!
The concept of "regular serving" can appear to be quite abstract for some of you. Here's a reminder of what a healthy plate consists of. You can refer to it whenever you need to: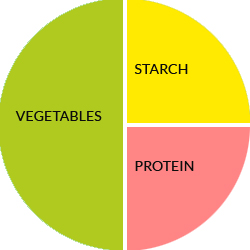 Half of your plate should consist of vegetables, with a minimum of 1 cup (or the size of your fist). The other half should be divided equally between the sources of protein (meat, poultry, fish, seafood, eggs, tofu, legumes, cheese) and starches (pasta, rice, potatoes, quinoa, barley, couscous, corn, green peas).
For more information about serving sizes, you can read the article Estimating Serving Size at a Glance.
And you, do you have tips to resist temptation when eating out?
By Valérie Noël, P.Dt. Nutritionist
References
Extenso. 2013. Quand nos assiettes prennent du poids… Online. <http://www.extenso.org/article/quand-nos-assiettes-prennent-du-poids/>. Page viewed on June 10, 2014.