Why should we restore our energy levels after a workout?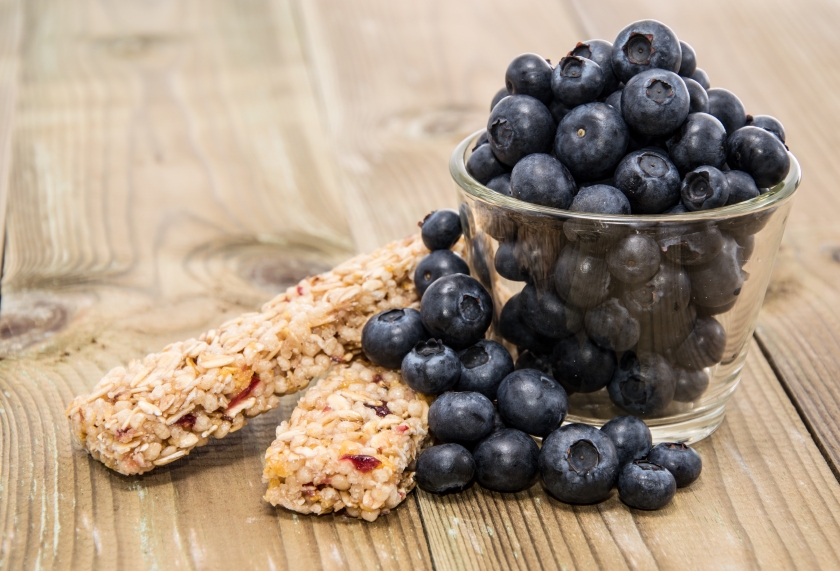 Quite often, by fear of gaining back the calories spent during workout, some people avoid taking a post-workout snack. However, it is an extremely important part of optimal recovery. Indeed, taking a post-workout snack restores energy levels and glycogen reserves in muscles, and helps in repairing them. If you avoid it, you run the risk of feeling tiredness later, which will lower your capacity and motivation to stay active throughout the rest of the day. Also, if your body does not recuperate adequately, your next workout might be less effective, which will lead to a lower caloric expenditure.
Moderate- to high-intensity activity
If your physical activity is of moderate intensity (light jogging, ultimate Frisbee, brisk walk, recreational soccer, etc.) or high intensity (running, cross-country skiing at more than 8 km/h, cycling at more than 20 km/h, etc.) and lasts 30 minutes or more, it is important that you supply your organism with the proper nutrients needed to rebuild its energy reserves, repair muscles, and replace lost fluids. The post-workout snack becomes even more important if your workouts are close together, for example if you have two workouts in the same day or in less than 24 hours.
In order to maximize the restoration of energy reserves, which are called glycogen (glucose stored in the muscles and liver), you should ideally eat something rich in carbohydrates within 30 minutes of the end of your workout. This post-workout snack should provide at least 8 g of protein to help muscle repair. In addition, in the two hours following your workout, rehydration is very important to replace lost fluids.
Here are some post-workout snack ideas:
325 ml to 500 ml of 1 % chocolate milk
125 ml unsweetened stewed fruit with a Kashi granola bar
One "post-workout" Kronobar
Homemade smoothie (250 ml vanilla soy beverage, ½ banana, 125 ml field berries, and 5 ml honey)
250 ml flavoured kefir
Instant Vega smoothie(30 ml with 250 ml water), and a fruit
Low-intensity activity
When doing a short-length (less than an hour) and low-intensity activity (such as walking, alpine skiing, or tai-chi), a post-workout snack is not essential, since the energy reserves of the body will not have been seriously depleted. Of course, if it's been three hours since your last meal and you are hungry, you have to eat! A fruit with a piece of cheese or a few nuts could be an excellent choice.
Don't forget that the body needs about 48 hours to rebuild its glycogen reserves; to maximize your recuperation, make sure to include whole-grain cereal products, as well as fruit and vegetables to your nutrition throughout the day!
By Marilyne Petitclerc