Valérie Ryan
Weight loss:34,4 lb*
Fat loss:27 lb
[morphslider id=14552 title=false description=false fade=true play=true border=#ffffff position=over]
Age : 32 years old
Occupation : Orthotist
Gym : Hull
Initial weight : 178,8 lbs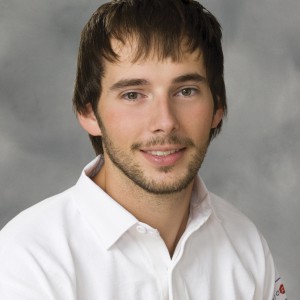 Trainer
Philippe C.
Masters of Occupational Therapy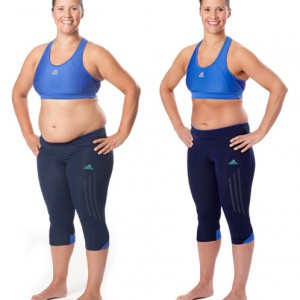 Nutritionist
Bachelor Nutritional Sciences (Dietetics)
Please note that the video is in French only.
During the winter of 2013, I met with my family doctor for my annual physical exam. "Valérie, standing 5'4'' tall for 178 lb, you are considered to be in the early stages of obesity," he told me. This observation took me by surprise, and suddenly I was panicking… "Not me, this is not possible," I told myself… "I am active, my eating habits are quite good…" And yet, the scale doesn't lie.
As an orthotist, I see many people suffering from health problems, and the word "obesity" rhymes with "diabetes," "heart disease," "heart attack," etc. It is these health problems which convinced me to get involved in Team Diabetes. My objective with Team Diabetes: climbing the Machu Picchu in Peru in August 2014.
But to carry out this accomplishment, I absolutely had to "take charge"!
So I decided to sign up at the gym in January, and when the challenge was announced, I didn't hesitate for one second!! Being the lucky representative of the Hull center, I promised to give it all I've got!! I trained twice a day 6 days a week for 3 months. I changed my alimentation and learned to make healthy choices. I cut out all fatty cheeses, wine, and sugar.
Of course, taking charge like this is no easy task, but it is so gratifying. Today, when I look at myself in the mirror, I don't want to take to my heels anymore. When I am going to the gym, it is no longer a waste of time; it's a new life habit, and an opportunity to meet with people who gave me support. When I am ready to prepare a healthy meal, it is not a chore anymore, but rather a gastronomic pleasure.
Thank you Nautilus Plus for providing me with the tools which helped me make the healthy turn! You gave me support throughout the challenge, and are still doing it!
*Disclaimer: Please note that the results can vary from a person to another.