Valérie Gauthier
Weight loss:32,6 lb*
Fat loss:30,6 lb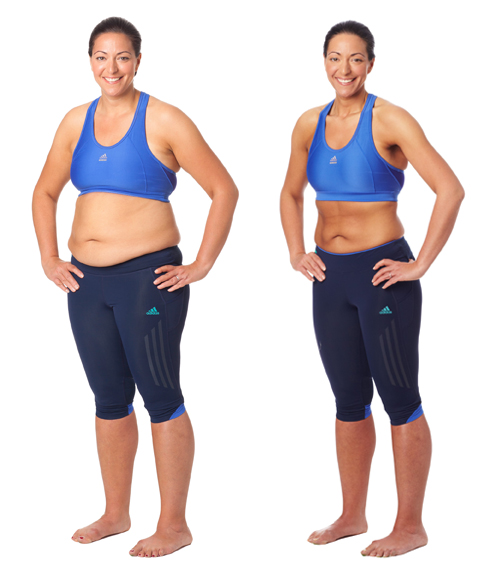 Age : 36 years old
Occupation : Information Clerk at SAAQ
Gym : Quartier des Spectacles
Initial weight : 189 lbs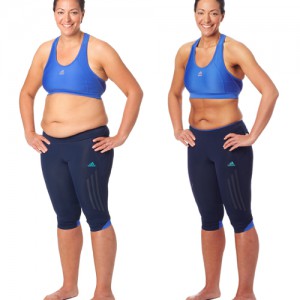 Trainer
Bachelor of Exercise and Sports Science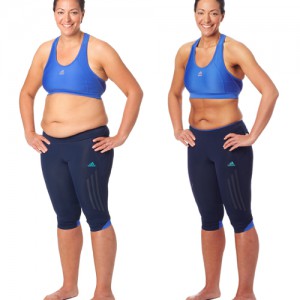 Nutritionist
Bachelor of Nutritional Sciences
Real motivation is essential to take charge. The appeal of wearing a bikini wasn't strong enough for me, as I never used to wear them. A tragic event was what made me realize I was putting my life at risk. Working nights, doing contract work, and having an irregular schedule, I was literally burning the candle at both ends. One morning, at 5 h 30, a phone call was going to change my life. My father had just died of a heart attack, right after celebrating his 57th birthday.
Following this event were the two darkest years of my life. I gained weight up to 220 lbs, suffered from heart palpitations as well as pain in the feet and hips, on top of feeling completely down and having no self-esteem.
I decided to take charge. I changed several things in my life: job, hobbies, priorities, and nutrition. A trainer, a nutritionist, motivation, and hard work allowed me to lose a total of 70 lbs. Losing weight is great, but the real challenge is: maintenance!
Over a year later, it works! My tip: I set myself other objectives, because they are essential in order to stay motivated. 3 half-marathons, with a better time than last year! When on vacation, I reserve a hotel that has a gym to stay motivated and not feel guilty if in indulge into excess. The Nautilus Plus blog and social networks give me access to healthy recipes, advice from experts, a multitude of information about living a healthy lifestyle, in addition to a lot of new friends who share similar interests.
Nautilus Plus, you really create results!
*Disclaimer: Please note that the results can vary from a person to another.