Simon Gonthier
Weight loss:35,9 lb*
Fat loss:30,9 lb
[morphslider id=17412 title=false description=false fade=true play=true position=over]
Age : 52 years old
Occupation : Sales director / East of Canada - Kraft Canada - Food services
Gym : Ville St-Laurent
Initial weight : 214,3 lbs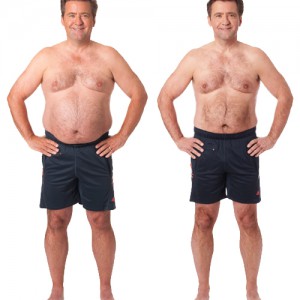 Trainer
Masters of Exercise Science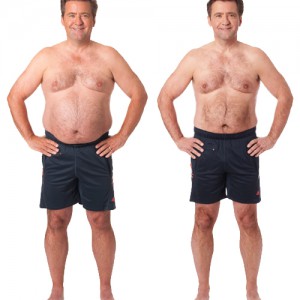 Nutritionist
Bachelor in Nutritional Sciences
Please note that the video is in French only.
It has now been 16 months since I've completed the I'm Taking Charge 2 challenge. We often say it takes 21 days to create a new habit… Well, no! It takes more than that!
On the other hand, three months… that's more than enough. Three intense months putting all your energy on a life project, here's something that creates a habit and changes a life.
Since the end of my challenge in November 2012, I have been working out 4 times a week, if not 5. And you know what? When I skip 2 or 3 days for any reason, it bothers me a lot. I need to go to the gym, to run, in short I need to be active. Three weeks ago, I hurt my iliotibial band on my right leg. I can't run, use the elliptical, or use the Stairmaster for a few weeks. It's like being in a cage. Once you have established this habit of being active, of sweating and getting fresh oxygen, everything feels wrong if you stop. Make yourself a gift and become an exercise "addict," and you will be thankful to yourself. Oh, I almost forgot, don't forget about food. Eating 500 calories is much easier than losing them. Often, we eat healthy, but unfortunately too much. The principle of servings used by Nautilus Plus allowed me to make peace with my nutrition. I eat healthy, mixing the right ingredients in the right quantities, and I train. In short, I control everything that I can. As for the rest, I leave it to the "control freaks"!
Be healthy,
Simon
*Disclaimer: Please note that the results can vary from a person to another.