Martin Cusson
Weight loss:51,7 lb*
Fat loss:52,3 lb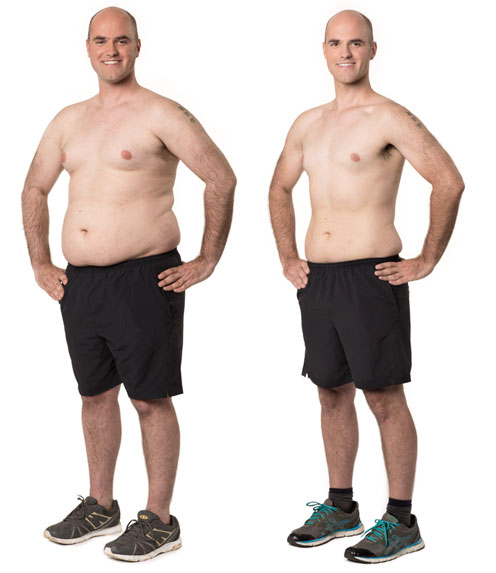 Age : 28 years old
Occupation : Artistic director for television and cinematic productions
Gym : Plateau Mont-Royal
Initial weight : 248.1 lbs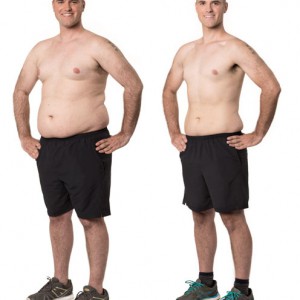 Trainer
Bachelor of Kinesiology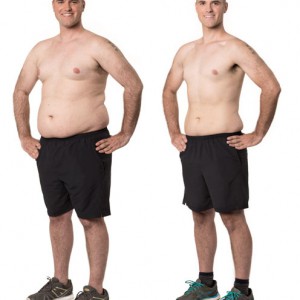 Nutritionist
Bachelor Nutritional Sciences (Dietetics)
Why do you want to be part of the challenge?
To find myself! I was sick of feeling that my body is older than I am. I lacked energy and agility. I felt as if my body couldn't keep up… in my mind I'm  28, but on the physical level, I have the capacities of a sedentary man in his forties. I want to be able to grow up healthy, and in full possession of my abilities.
What will be the hardest obstacle to overcome?
Having to avoid restaurants, terraces, and BBQs during most of the summer, and not drinking alcohol. Like people my age, I enjoy going out to celebrate. But the results are worth the effort, because in the end, feeling good about my body will bring me more satisfaction than a cold beer on a hot summer day.
What is the food you can't resist?
I definitely have a sweet tooth! To me, dinner is incomplete without dessert. Moreover, I usually eat pretty late. So I must be satisfied with the servings, and take the word dessert out of my vocabulary.
What is your greatest strength, the one that will help you succeed?
I am very stubborn; when I want to go somewhere, move out of my way because there is no stopping me. I want to tap into this strength of character to achieve my goals.
*Disclaimer: Please note that the results can vary from a person to another.