Marie-Claude Savard
Weight loss:24 lb*
Fat loss:22 lb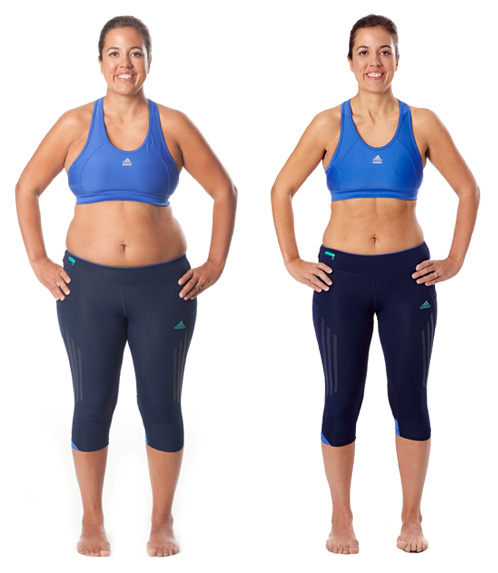 Age : 33 years old
Occupation : Finance and Administration Director
Gym : Boisbriand
Initial weight : 164,9 lbs
Trainer
Bachelor of Kinesiology
Nutritionist
Bachelor of Nutritional Sciences (Dietetics)
The I'm Taking Charge challenge was a revelation to the woman that I am and want to become. I learned how to eat healthy, make the right choices, and become active, but most of all how to enjoy it. Changing a routine that has been with you for several years is far from easy, but it's a choice me and my family have made. The path wasn't always easy, but the results, not only on my physical appearance, but more importantly on the healthy lifestyle this challenge taught me are worth all the effort. Trusting, letting go, looking straight ahead, remembering that we are responsible for the choices we make every day are teachings that allowed me to walk on the path of this great challenge.
Today, 6 months after the end of this adventure, I am still surprising people who thought that this "diet" was like all the others, or even worse, that it would be a horror story of playing yo-yo with my weight. They were wrong! My weight is stable, even improving. The difference? I allow myself a little more flexibility, which is why I can anticipate and keep my good habits. To me, maintenance is not a stress, it only makes me half-smile.
*Disclaimer: Please note that the results can vary from a person to another.