Laurie Couture
Weight loss:27,3 lb*
Fat loss:32 lb
[morphslider id=14688 title=false description=false fade=true play=true position=over]
Age : 23 years old
Occupation : Information officer
Gym : Samuel-Holland
Initial weight : 184,3 lbs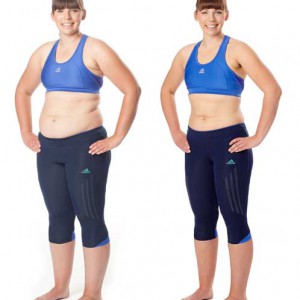 Trainer
Bachelor of Physical Education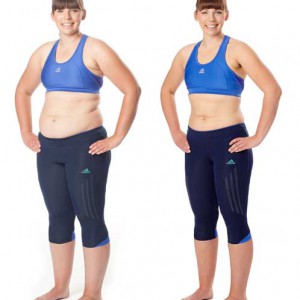 Nutritionist
Bachelor Nutritional Sciences (Dietetics)
Please note that the video is in French only.
Spring 2013. I'm 23 years old, and starting a new life as a young communications professional. Spring is always a time of renewal, where everyone wakes up, slowly anticipating the coming of summer. My friends are talking about running, sports, and things I have never been interested in, which suddenly call on to me. But something is blocking me: I never ran more than a kilometer, or spent a whole day on a bike or kayak. I am very active, yes, but I am not in shape. Far from it.
This growing awareness was only a part of many other details of my daily life that were worrying me. I have big projects for my career in communications, and I wanted all the youth and energy that I possess on the inside to emanate from my physical body. In order to do so, there was only one solution: taking charge of myself. I secretly signed up for the I'm Taking Charge 3 challenge, without telling anyone. Once I found out that I had been chosen, I was so nervous! I was worried that I wouldn't be able to do it, that I couldn't overcome my fears, and I wondered about what others would think of this decision… I was telling myself: "What if I don't lose weight, what if I am just built this way and can't do anything about it?"
Well, I couldn't have been more wrong! I met my trainer and my nutritionist, and both of them told me that it wouldn't be easy, but that everything was possible if I put in the necessary efforts.
Within three months, I lost 32 pounds of fat. I overcame the biggest challenge of my life, that is, doing something for myself, using all my energy and determination. My heart is now healthy, and I have many objectives for the future! I plan on running, but also gaining muscle mass and improving my cardiovascular capacity. I feel young, beautiful, and good about myself, three things that never got to fit together in my case! I will never thank Nautilus Plus enough for this gift of a healthy life and a healthy body.
*Disclaimer: Please note that the results can vary from a person to another.