Kristina Naginionis
Weight loss:24,2 lb*
Fat loss:19 lb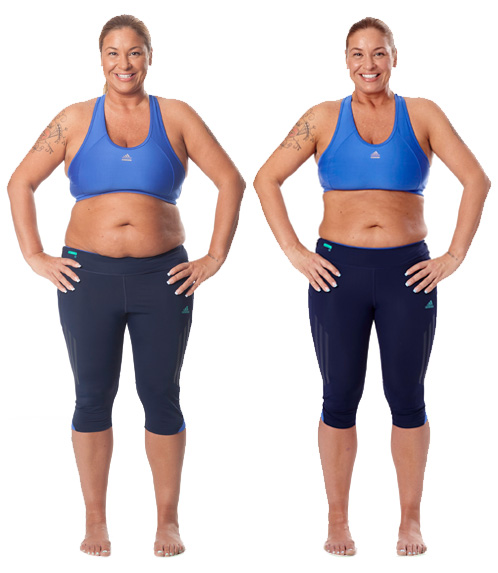 Age : 42 years old
Occupation : Professional / provincial government
Gym : Place Victoria
Initial weight : 200,6 lbs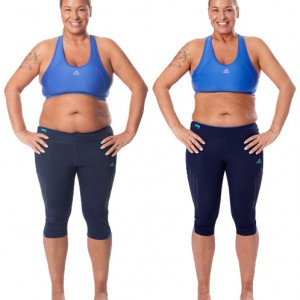 Trainer
Bachelor of Kinesiology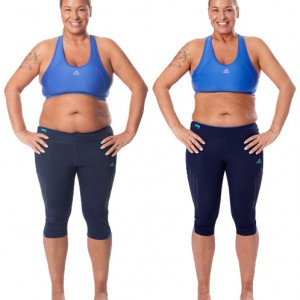 Nutritionist
Bachelor Nutritional Sciences (Dietetics)
The I'm Taking Charge 3 challenge was the experience of a lifetime! In the early beginning, I couldn't imagine how these 90 days would change everything…
Weight loss? Check!
Fat loss? Check!
Re-learning how to cook and eat? Check!
Enjoying my new look? Check!
At the end of the 90 day challenge, I had successfully lost 25 pounds, including 19 pounds of fat. Not bad, but not quite the initial objective of 30 to 35 pounds I had set for myself. I decided to continue my personal challenge using the same pace I had for the official challenge…
The result was that I kept losing weight, and am now officially at my target weight with 35 pounds lost, and a body fat percentage of 22 % (lower than the average of 23 % for women), I am in shape, I love how beautiful I look, and I am confident once again!
In addition, I inspired several friends, co-workers, and family members. They started training again, some for the first time, and changed their nutrition, all because of how successful I was. Wow! What a motivating factor that is… to ME!
For me, the I'm Taking Charge 3 challenge wasn't over at the end of the contest… it will always be a part of my life, and I will STAY in charge!
*Disclaimer: Please note that the results can vary from a person to another.