Éric Black
Weight loss:28 lb*
Fat loss:34 lb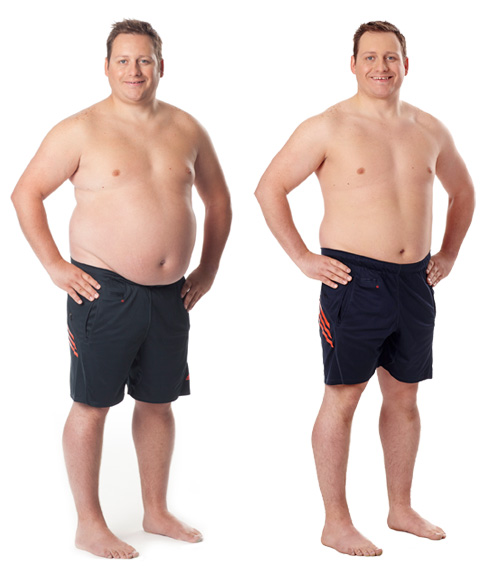 Age : 30 years old
Occupation : Disaster recovery assessor
Gym : Brossard
Initial weight : 225 lbs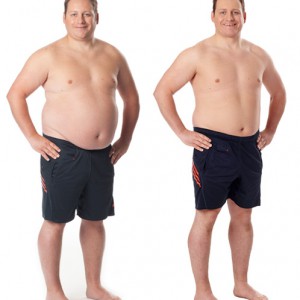 Trainer
Bachelor of Kinesiology (in progress)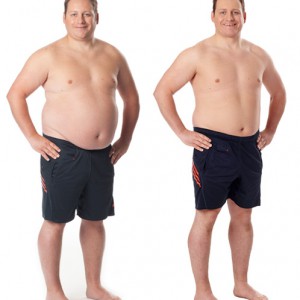 Nutritionist
Bachelor Of Nutritional Sciences (Dietetics)
7 month ago, my health was not good at all. In 1999, at 16 years old, I lost my father, who was only 38, to a heart attack. Since then, I had been neglecting my health. I don't smoke, but I had the worst eating habits. One bag of chips every night and fast-food every day, to name only these. My health was declining, and I told myself it was inevitable… One day, I got to be the father of two beautiful boys full of energy that were very demanding physically. Many times they told me their daddy was fat, and of course it had a psychological effect on me and my pride as a father. Every day I felt less and less able to keep up with them physically. I suffered from hearth problems, diabetes, and a huge weight surplus.
I told myself I was a 30 years old person living in a 60 years old body.
I knew I had a weight problem, but I never suspected I was almost considered morbidly obese. The first impedance test literally sawed off my legs from under me. I had just realized how my physical condition was at risk. I never would have imagined I could weight 227 pounds! However, the down-to-earth reaction of the Nautilus Plus team about my results really impressed me. Then it was time for my first workout. How could I forget… It was unbearable, and I was always complaining. I often used this sentence: I CAN'T. But these words are not part of the Nautilus Plus vocabulary, and every day my trainer made me realize I am able to do anything with dedication and hard work.
Then, I had to meet my nutritionist. I was really scared by this prospect. I remember the first question was… What did you eat in the last week? At that exact moment, I wished I could have been somewhere else. I was so ashamed. Then, I started to open my mind and take responsibility. After calculating an approximation of how many calories I consumed on a daily basis, I was appalled when my nutritionist told me my total averaged 4 000 calories per day. Thereafter, we built an extraordinary nutrition plan. My greatest fear at that moment was that I would fail and cheat. To my greatest surprise, my mental strength kept me on the right track and allowed me to give up all the bad habits I had firmly established in my life.
Today, I can officially say that the challenge is over. I am a 30 years old person living in a 25 years old body. I've added quite a few years to my life, and completely turned it around. By controlling my nutrition and physical activity, I acquired a healthy lifestyle. I can also say that the tide has turned, and it is now my sons who ask me to stop because that can't keep up with me. I am in great shape and full of energy.
*Disclaimer: Please note that the results can vary from a person to another.