Céline Bissonnette
Weight loss:27.1 lb*
Fat loss:28 lb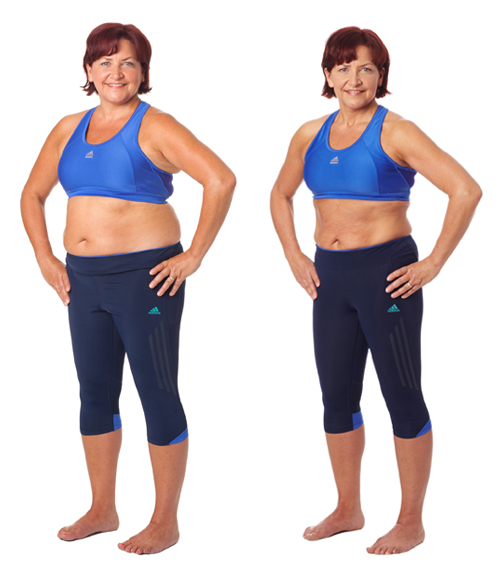 Age : 50 years old
Occupation : IT Security Consultant
Gym : Boucherville
Initial weight : 185 lbs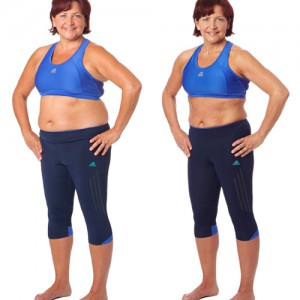 Trainer
Bachelor of Kinesiology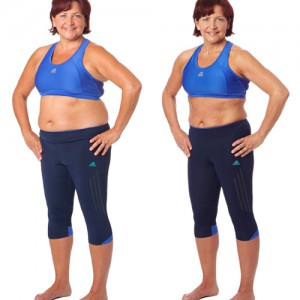 Nutritionist
Bachelor Nutritional Sciences (Dietetics)
Being almost 50 years old, I finally realized that I have to do something to lose the extra weight I've gained in the last 28 years (40 pounds).
I was ashamed by the way I look. Even if my health was excellent, I felt I had to actively preserve it, and even improve it. I wanted to be the sparkling and energizing woman I used to, be a good example to my kids, and make the most out of the years to come.
In June 2012, I saw the Nautilus Plus publicity for the 2012 I'm Taking Charge challenge, and it really called out to me. WOW! A great challenge for ME to complete, custom-made for ME!
So I threw myself into this adventure, and it has been my REBIRTH!
I realized one of my greatest dreams, that is, getting back in shape and losing 35 pounds. All of this was done in a safe, motivating, and most effective way, because I had a team of experts watching over me and providing me with advice.
In addition to my new look and weight on the scale, this challenge has fulfilled others aspects of my life:
Dressing is now fun and easy;
Intense, almost embarrassing energy;
Restful sleep;
Elimination of my hot flushes;
Excellent cholesterol level;
Pride: 56.06 min for my 1st 10 km in April 2013;
Racing along my river (one of my great dreams);
Exercising is now a need instead of a chore;
I am a source of inspiration to others;
I am not larger than my RTL bus seat anymore.
I gave myself the most wonderful of gifts:
Feeling good about myself, and being proud of myself!
*Disclaimer: Please note that the results can vary from a person to another.