Caroline Tremblay
Weight loss:32,4 lb*
Fat loss:30 lb
[morphslider id=14640 title=false description=false fade=true play=true border=#ffffff position=over]
Age : 34 years old
Occupation : Special education technician
Gym :
Initial weight : 187,2 lbs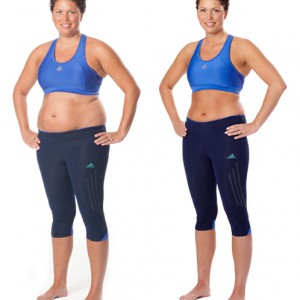 Trainer
Bachelor of Physical Education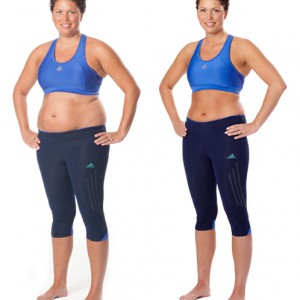 Nutritionist
Bachelor of Nutritional Sciences (Dietetics)
Please note that the video is in French only.
At 35 years old, I'm privileged to be the mother of two 5 and 8 years old sons. I wanted to teach them healthy habits and be an example of dedication for them. So we jumped into this adventure as a family!
Between my responsibilities as a parent and my daily training, an infection of my intestines forced me into a complete rest for two weeks during the challenge. What a test! Despite my frustration about my health status, I had to put everything on hold in order to heal. This physical challenge was also an opportunity to grow and undertake psychological work about myself. Letting go, not trying to control everything, and accepting the situation was also part of the challenges I had to undergo. Following this pitfall, I am stronger today and even more proud of being among the 6 finalists.
During the 3 months of the challenge, I had to face myself. Everyday, I had to be stronger than the previous day. With the challenge, I discovered how determined and dedicated I am as a woman.
These 3 intense months of constant effort, compromise, dedication, and most of all personal pride and accomplishment allowed me to regain my self-esteem, health, and balance. Maternity, work, and everything that surrounds me did not force me to overlook myself as I used to in the past…
To me, the challenge was much more than just losing 30 pounds. It allowed me to find who I am once again, as well as to love and appreciate myself.
I needed such an experience to remind myself that health is essential, and that feeling good about ourselves is a priceless gift that can only come from within.
Go! Stop hesitating, and treat yourself with this life-changing gift!
Thank you for your support.
*Disclaimer: Please note that the results can vary from a person to another.