Carole Gastaud
Weight loss:37,2 lb*
Fat loss:34,8 lb
[morphslider id=17414 title=false description=false fade=true play=true position=over]
Age : 36 years old
Occupation : Desk clerk at Commission Scolaire Marguerite-Bourgeoys
Gym : Bois-Franc
Initial weight : 178,1 lbs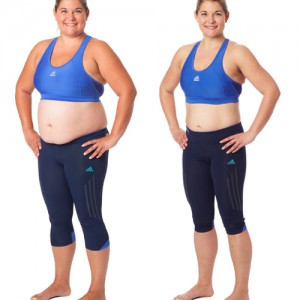 Trainer
Bachelor of Physical Education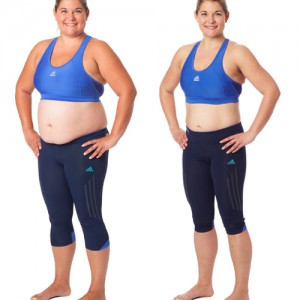 Nutritionist
Bachelor Nutritional Sciences (Dietetics)
Please note that the video is in French only.
Hello, my name is Carole Gastaud. I'm 37 years old, and mother of a beautiful 6-year-old son. Seven years ago, I had a difficult pregnancy which made me gain a lot of weight very quickly, 60 pounds in total.
During my pregnancy, I didn't do any physical activity, I was fearful, and felt like the pregnancy was taking a toll on me. Unfortunately for me, childbirth and the first few years with my son were not smooth or enjoyable for me. Having a hard time with everything related to being a new mom, I gained more weight by eating too much unhealthy food and being inactive until my son got to be 5 years old. I was depressed, anxious, and I didn't feel good about myself. I saw myself as much older than I really am. I almost though that my life, my health, and my beauty were over.
Then, Nautilus Plus and the I'm Taking Charge 2 challenge entered my life. When I saw this challenge, I thought this is my chance, my last resort to take charge of myself, because I had really let myself go and had no way out. I was a rather fit young woman before my pregnancy. This is where everything started: my thought process, the support from professionals, and the desire to really get back in shape and eat healthy for my body and my mind. So I both realised and saw that it's possible. We can lose weight week after week with the support of a personal trainer who designs the right programs and motivates us to focus on the essential, which is training, and the guidance of a good nutritionist who makes us choose the right foods in the right quantities, and teaches us the right eating habits in order to acquire a healthy lifestyle.
Since then, almost two years later, I am maintaining my good results, I am much happier in my life, and I am developing my self-confidence, particularly because of the training. I feel like grabbing life by the horns, and I am incredibly proud to be fit and healthy once again. I sincerely wish to thank my trainer Yannick Nadeau, from the Bois-Francs club, who made all of this possible. He guided me on this adventure, and still guides me through his professionalism and the quality of his teaching, as well as the desire he instilled in me to keep pushing in order to surpass and improve myself. His support is really essential to my success, and I am extremely grateful to him.
I would also like to thank Micheal Patzazis, manager of the Bois-Francs club, who always gave me support and encouragement, and who is always there for his clients. He is still here for me today. I would also like to thank the whole team which is also a source of motivation. They are all very important to me.
I can never THANK Nautilus Plus enough, you make miracles happen! You have really become a part of my life, and I will always love you! I encourage everyone who wants to take charge to take the first step by signing up for the Transform program, as I really believe it can change a life!
*Disclaimer: Please note that the results can vary from a person to another.